With Recipes, you can edit with ease and recreate your favorite looks over time.
Here's how to create a recipe:
1.After editing an image, tap on 

  then tap on the "+" to create a recipe.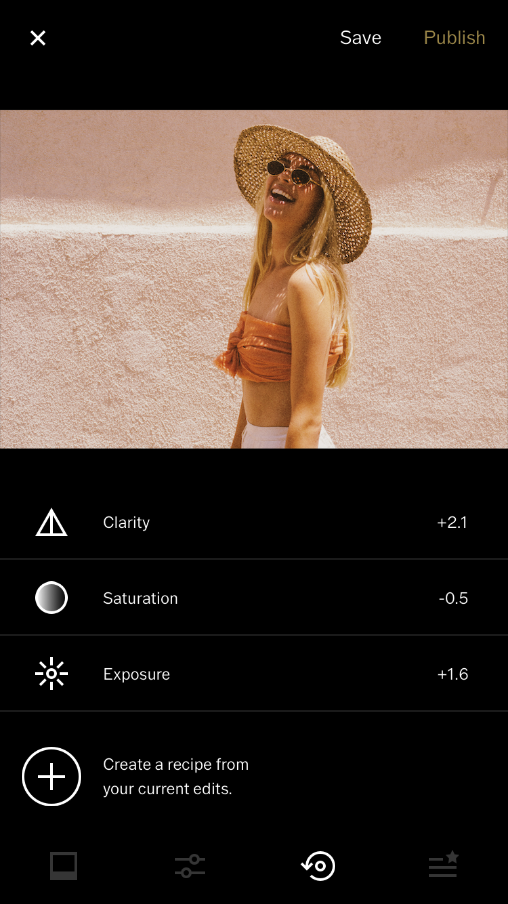 2.Once the recipe is created, you will see it in your recipe dock. Tap on the X to exit the edit view.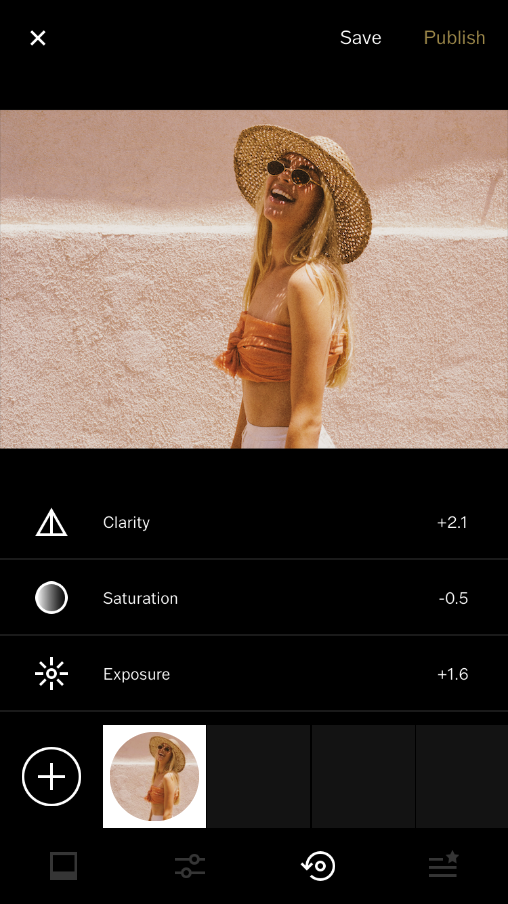 To apply a Recipe:
1.Tap on an image, then tap on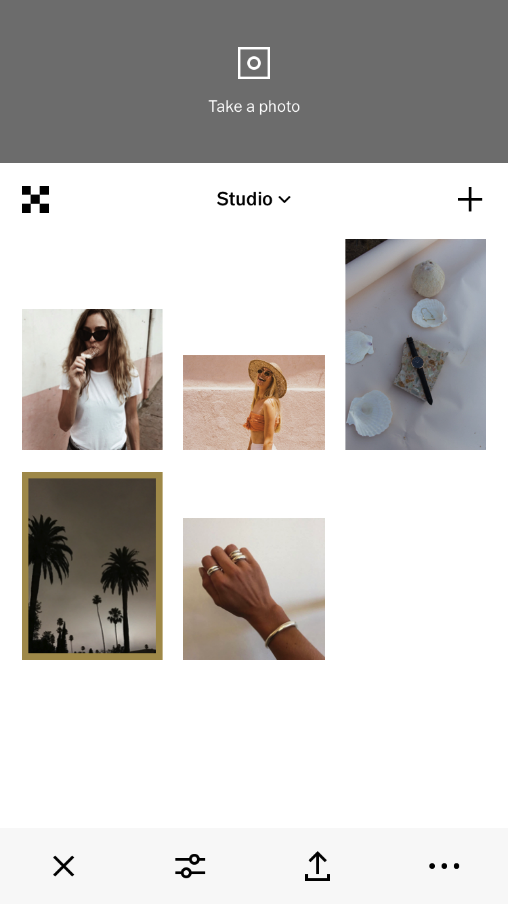 2.Tap on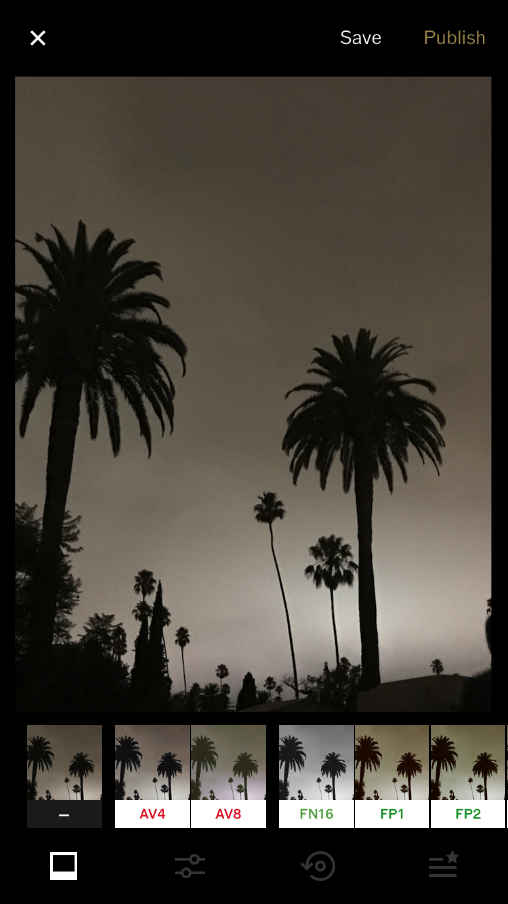 Tap on the recipe to apply the recipe.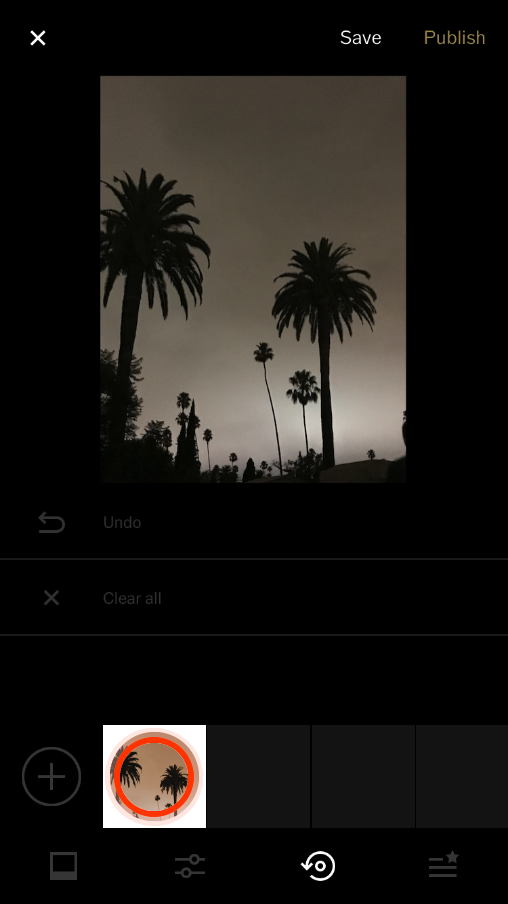 To learn more about Recipes, check out our Introducing Recipes journal here.
Here is a video to help demonstrate how to use this feature in real time:
Your browser does not support the video tag.