You could access the VSCO Studio by tapping here.
You can create various filtered views in your Studio (+ icon), which include edited, unedited, published, unpublished, videos, images.
You can also change the layout of your images in your Studio and use indicators to determine what view your images are using in the Studio.
To use the Studio views option, tap Studio at the top of your Studio
Tap on any selection you'd like to enable the feature view.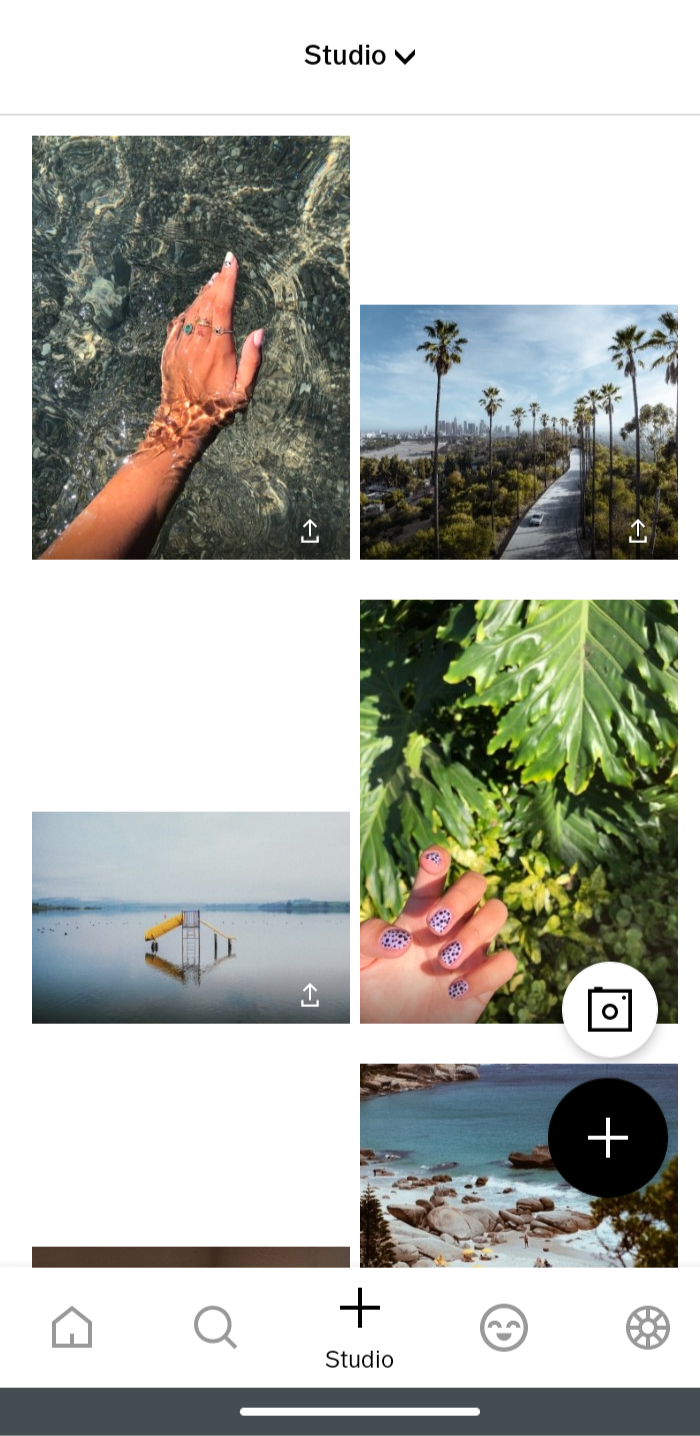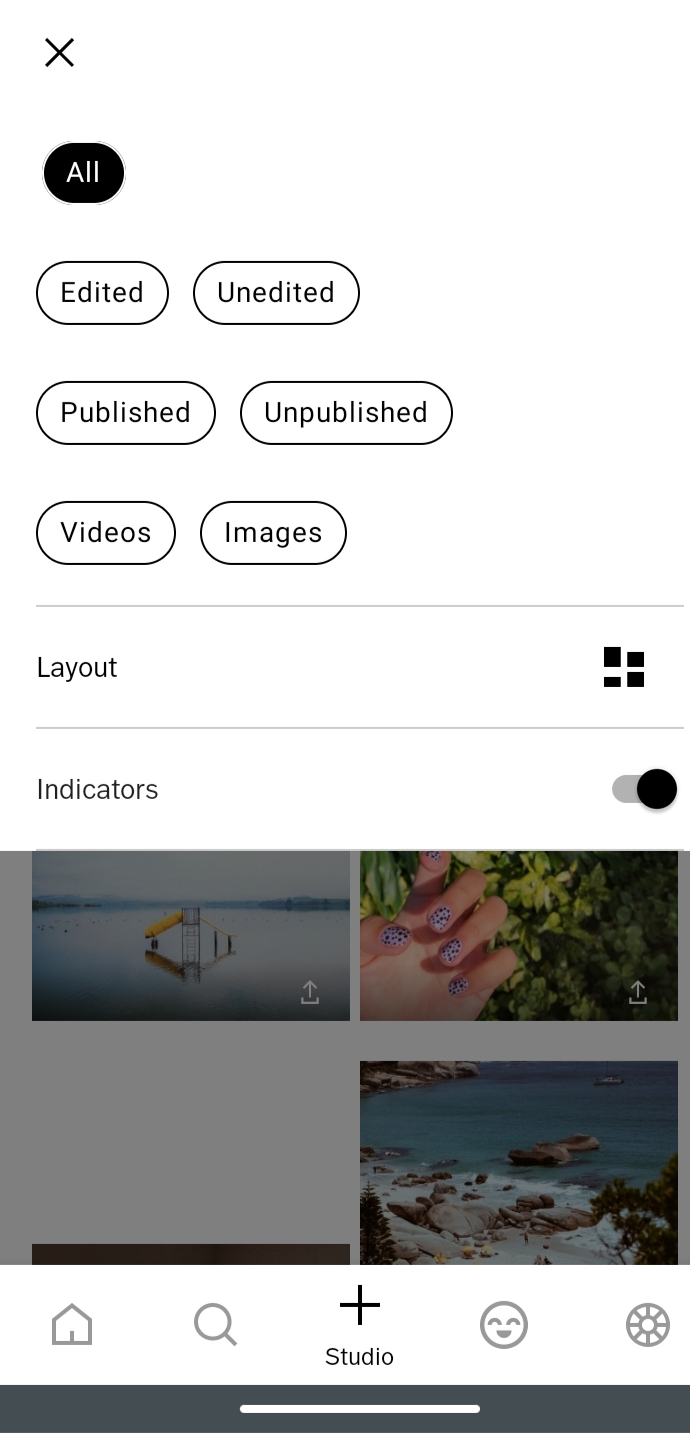 When an image has been edited or published the indicators will appear on the image's thumbnail.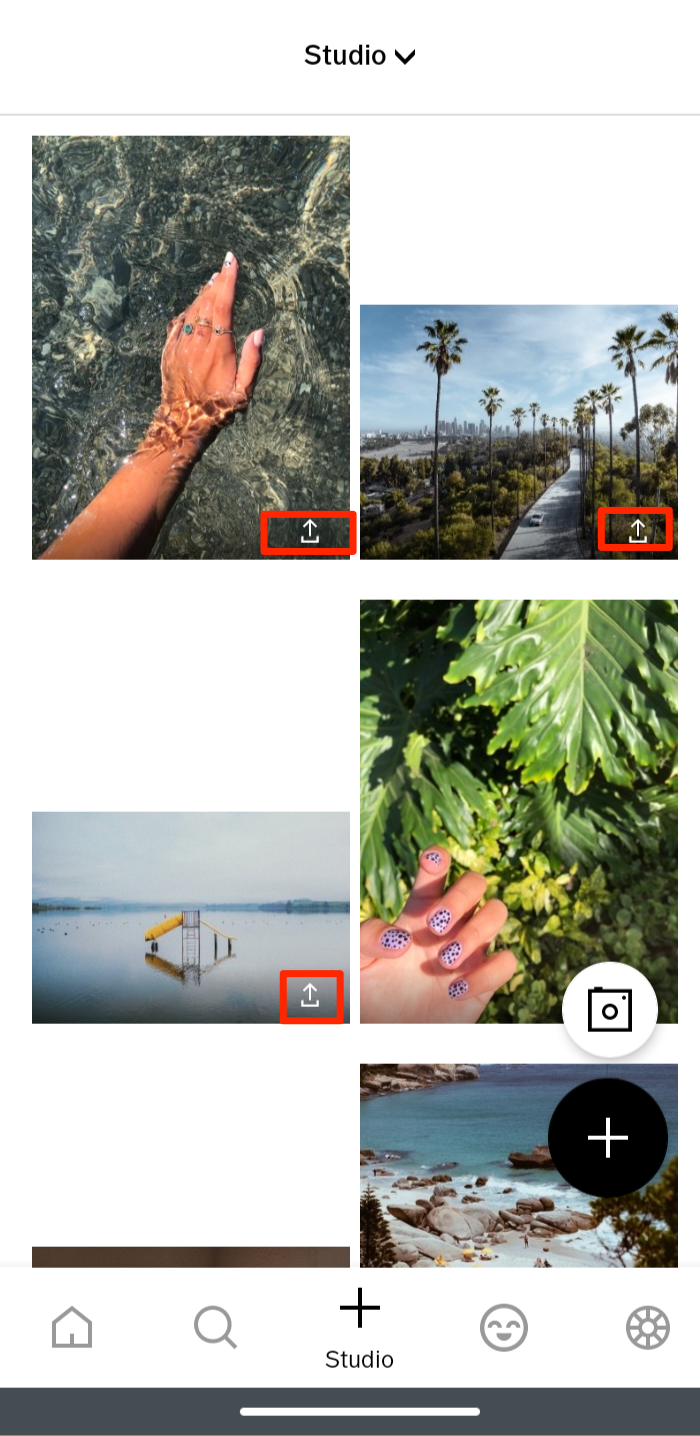 If you aren't already a VSCO Member, we invite you to join our community and try out a free 7 day trial of the VSCO Membership.