You can create various filtered views in your Studio

which include edited, unedited, published, unpublished, RAW, JPEG, and PNG.
You can also change the layout of your images in your Studio and use indicators to determine what view your images are using in the Studio.
To use the Studio views option, tap Studio at the top of your Studio
Tap on any selection you'd like to enable the feature view.
Note that you can tap on multiple options. For instance, you can tap on Unedited, Published and JPEG all at once.
Also note that the full feature is only available on iOS at this time.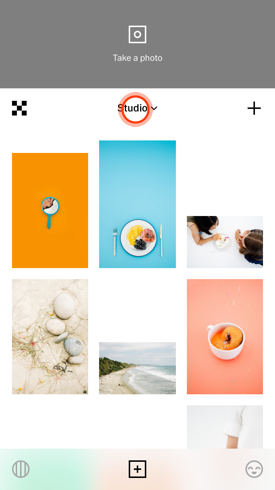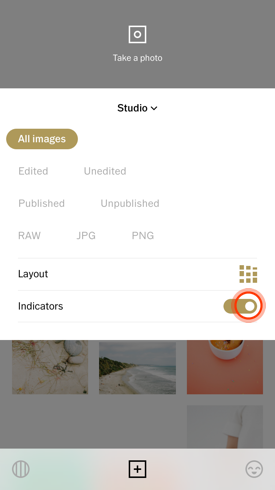 When an image has been edited, published or is a RAW image the indicators will appear on the image's thumbnail.