Celebrate your favorite images within adjustable and colorful frames to your photos. Please note this feature is not available for video at this time.
You can access the VSCO Studio by tapping here.
In your Studio

tap on any image and tap on the Edit icon

In the Edit view, tap on the Edit icon again

and swipe left on the tool dock at the bottom of the screen to reach the end.
Tap on the Borders icon

to add a frame to your image.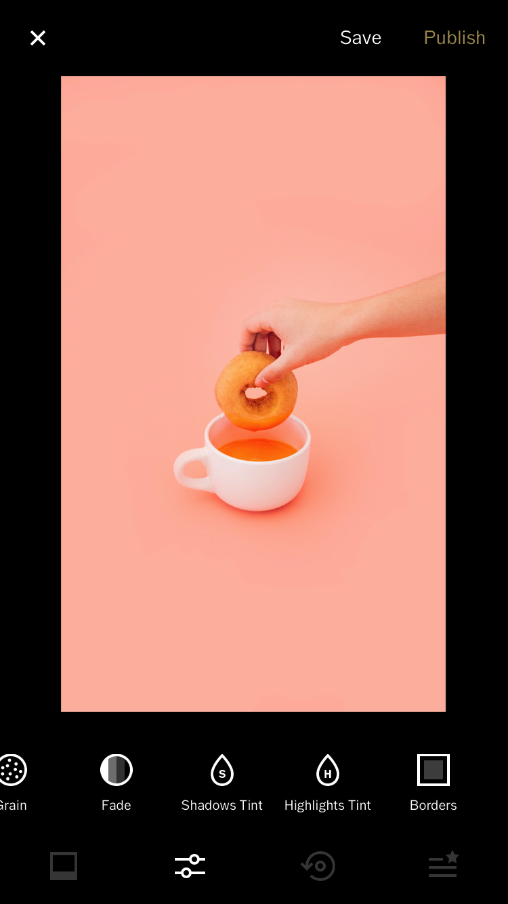 Select a color and drag the slider to change the size of your border.
Note: Tapping on the color again will remove the border.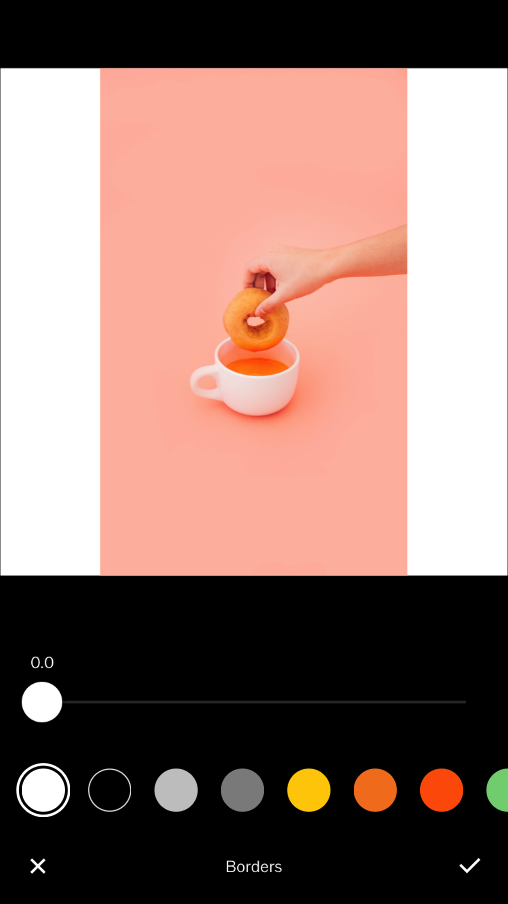 After framing your image, tap on the Finish icon √ to complete the edit.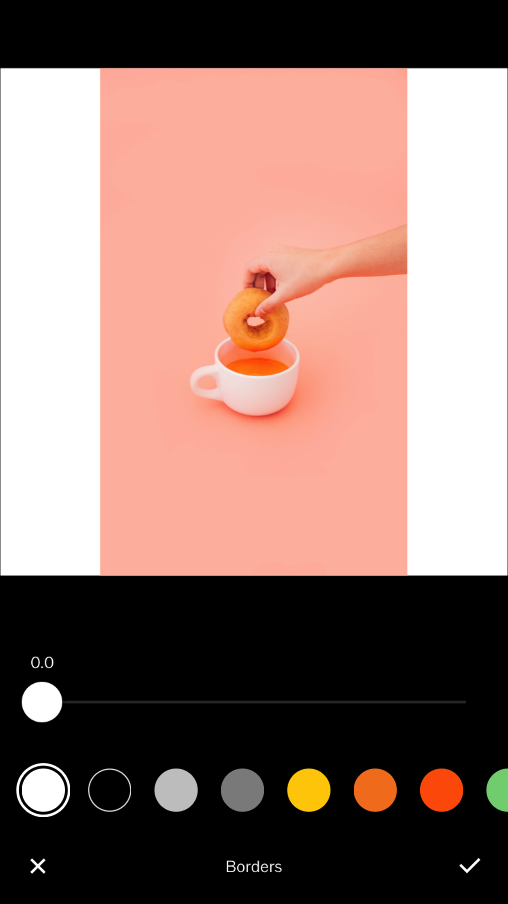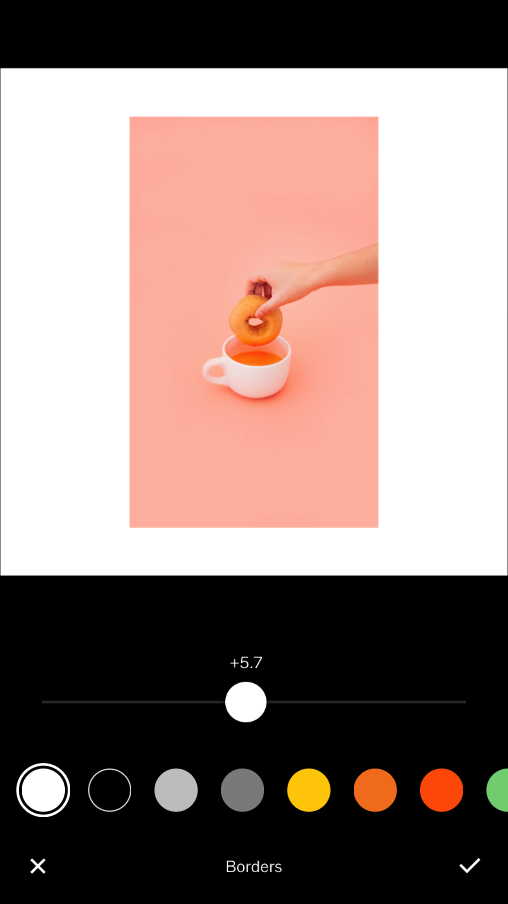 To save your edit, tap Next at the top right corner of the screen and from here you can choose to save a draft of your edit, Save to Camera Roll or Post to VSCO.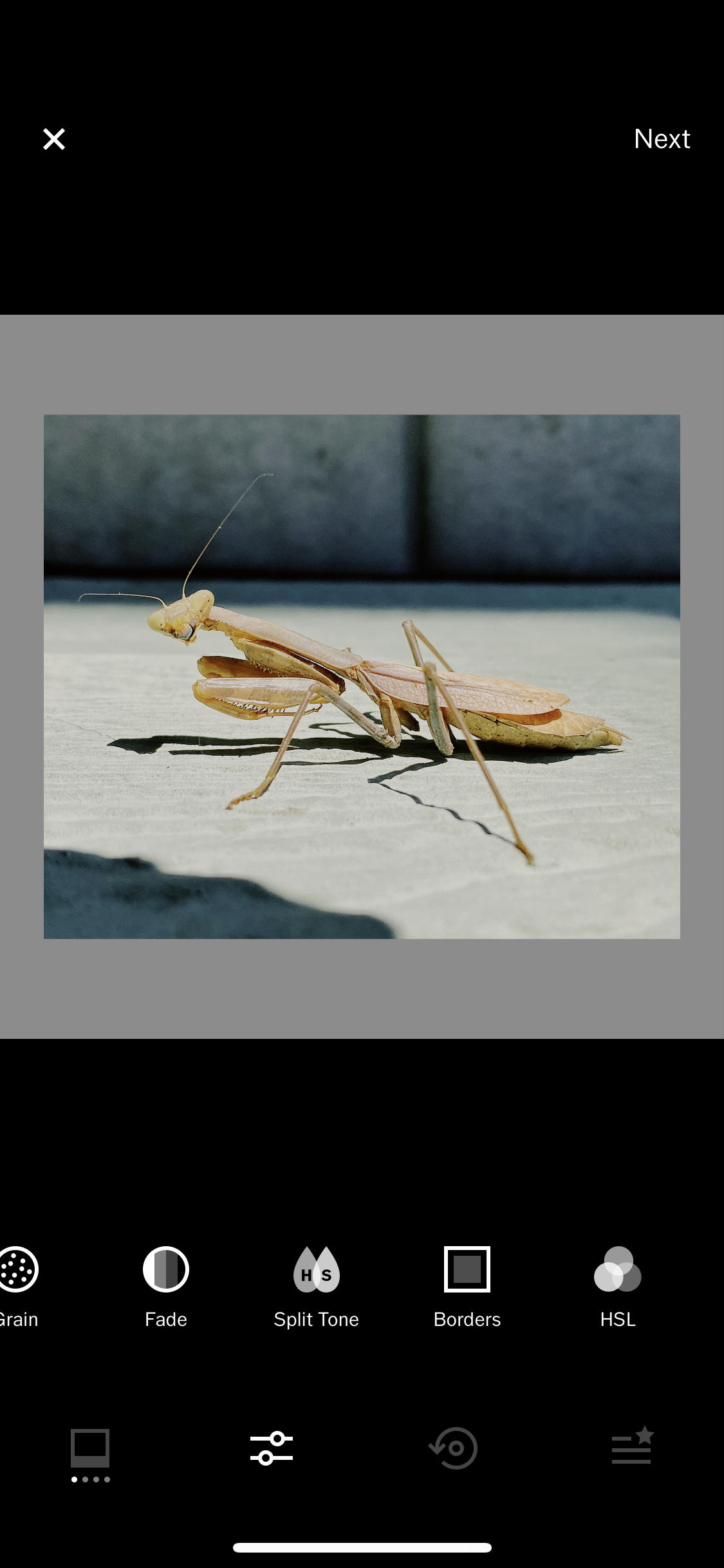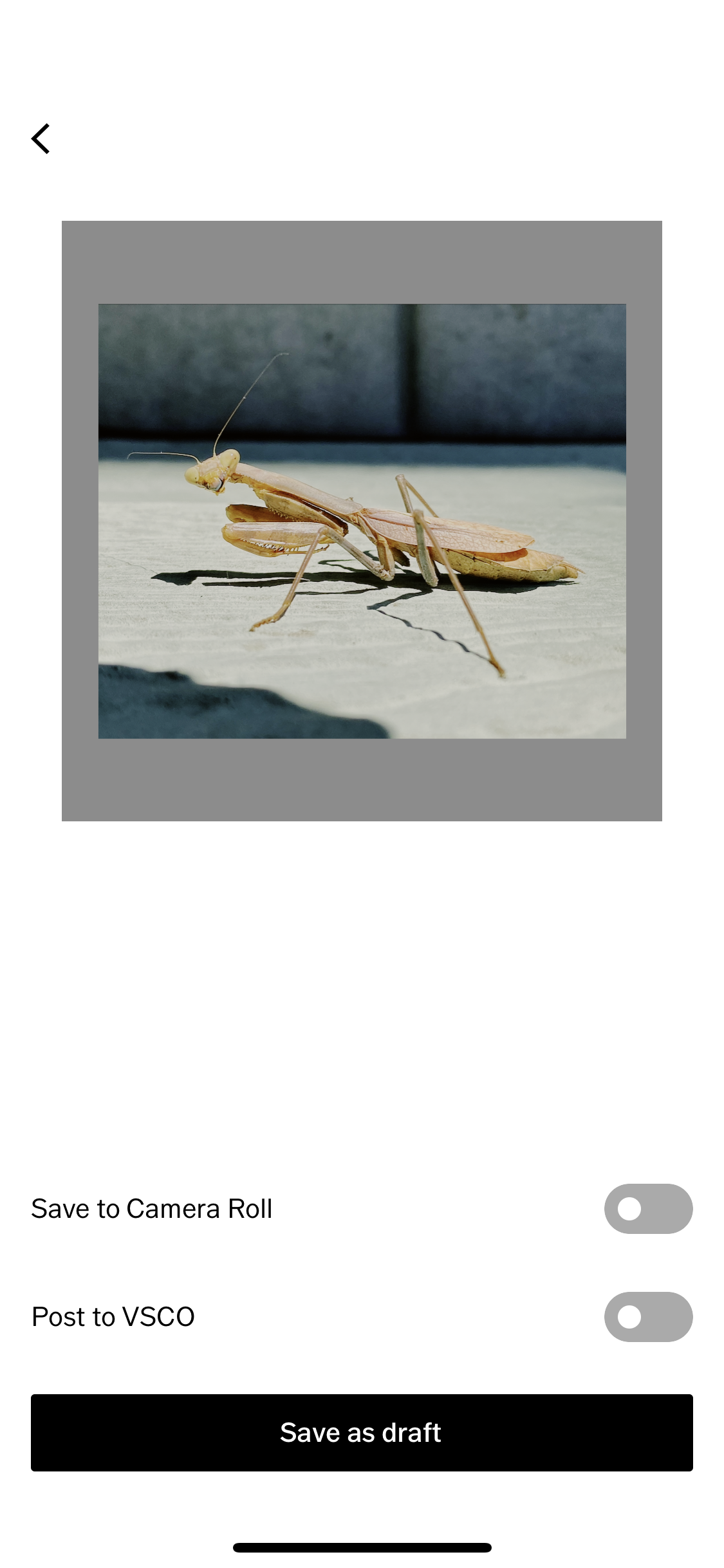 If you aren't already a VSCO Member, we invite you to join our community and try out a free 7 day trial of the VSCO Membership.