We are excited to bring Borders for VSCO Members.
Celebrate your favorite images within adjustable and colorful frames.
Here's how:
Select an image and tap 

 .
Tap 

 and swipe left on the tool dock to reach the end. Then tap 

 , our new Borders tool, to add a frame to your image.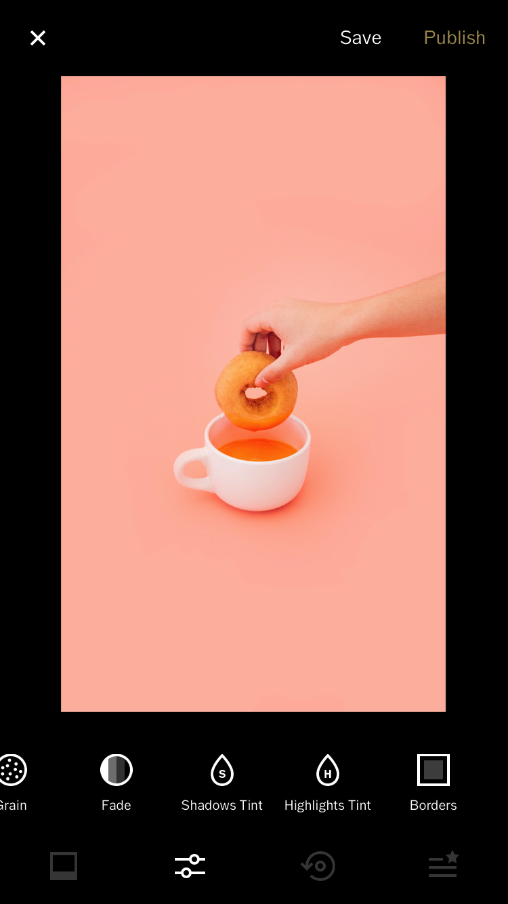 Select a color and drag the slider to change the size of your border.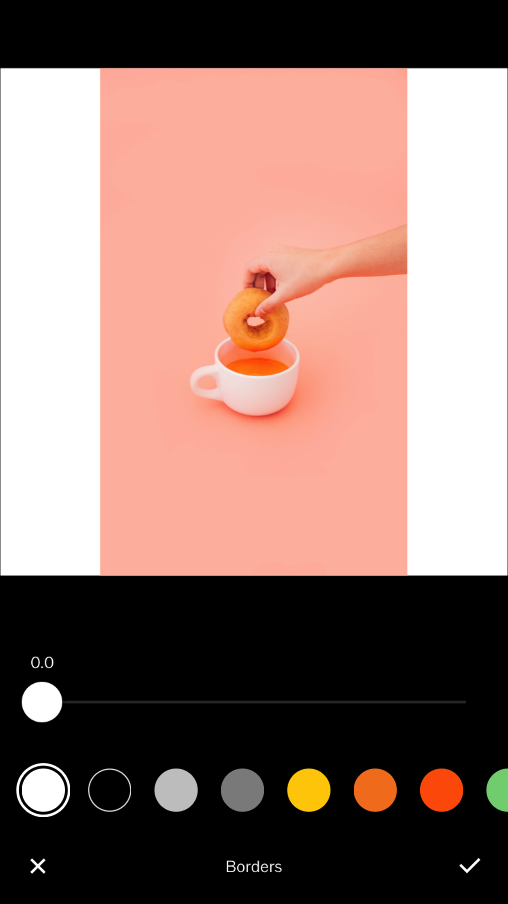 Note: Tapping on the color again will remove the border.
After framing your image, tap √ to complete the edit.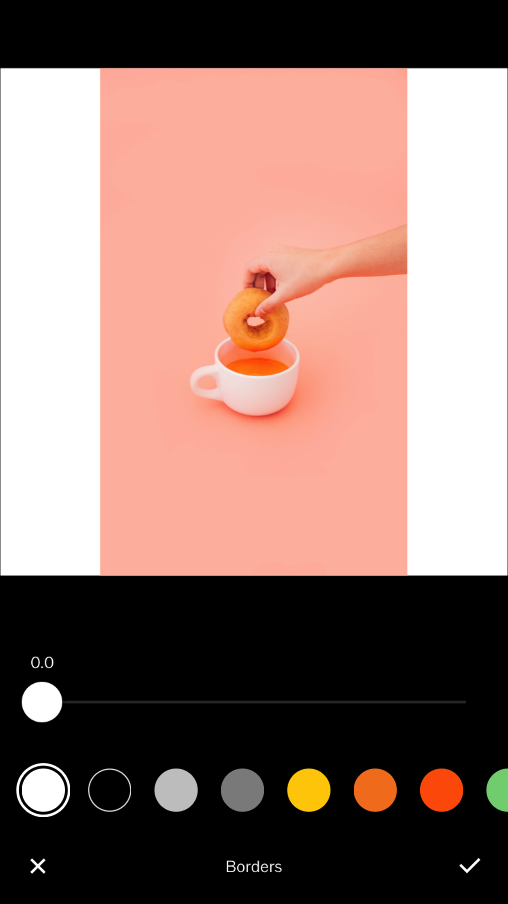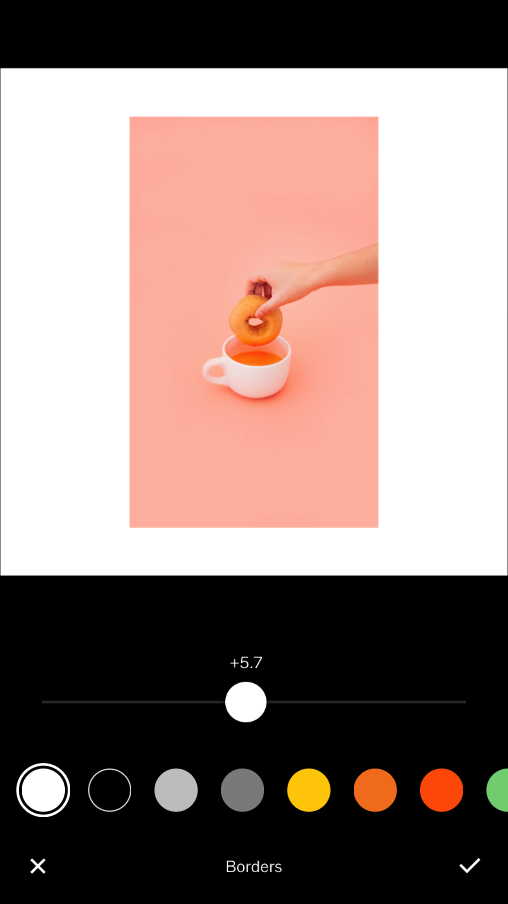 Tap Save to save the image to your Studio or Publish to share your image with the community.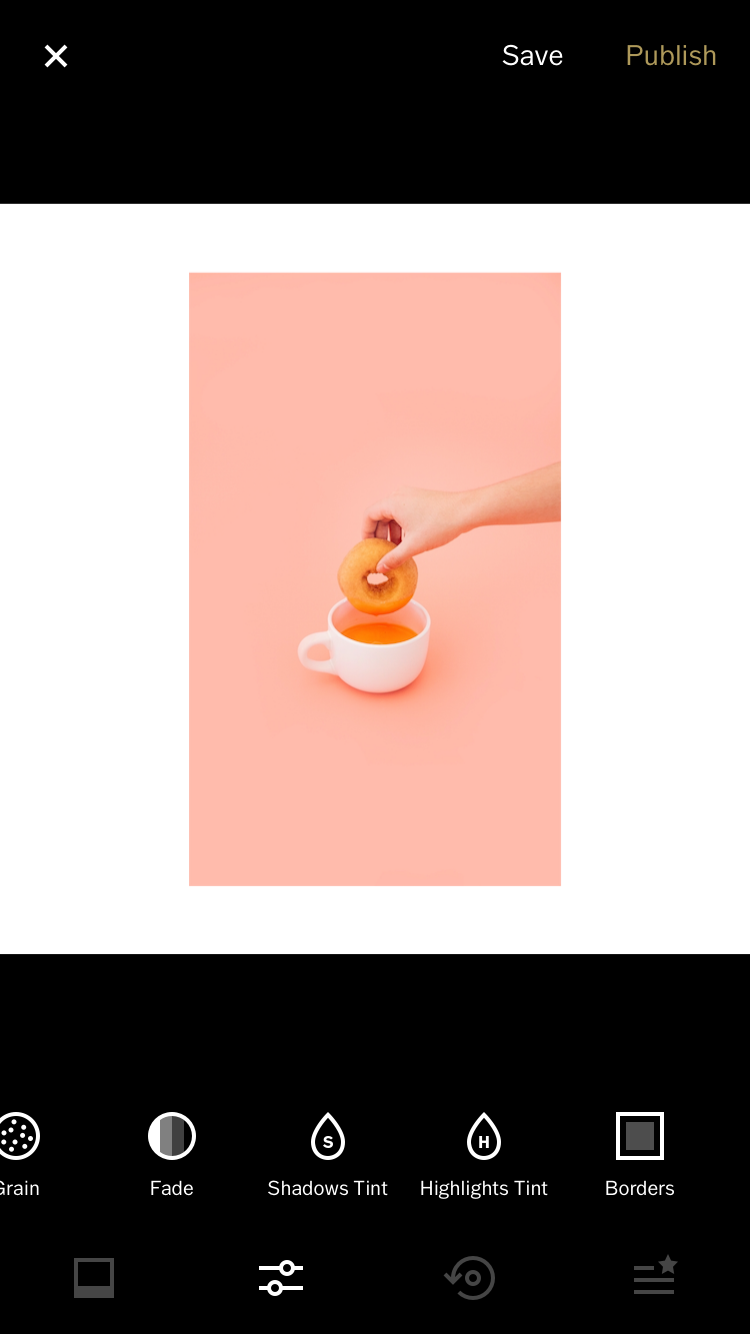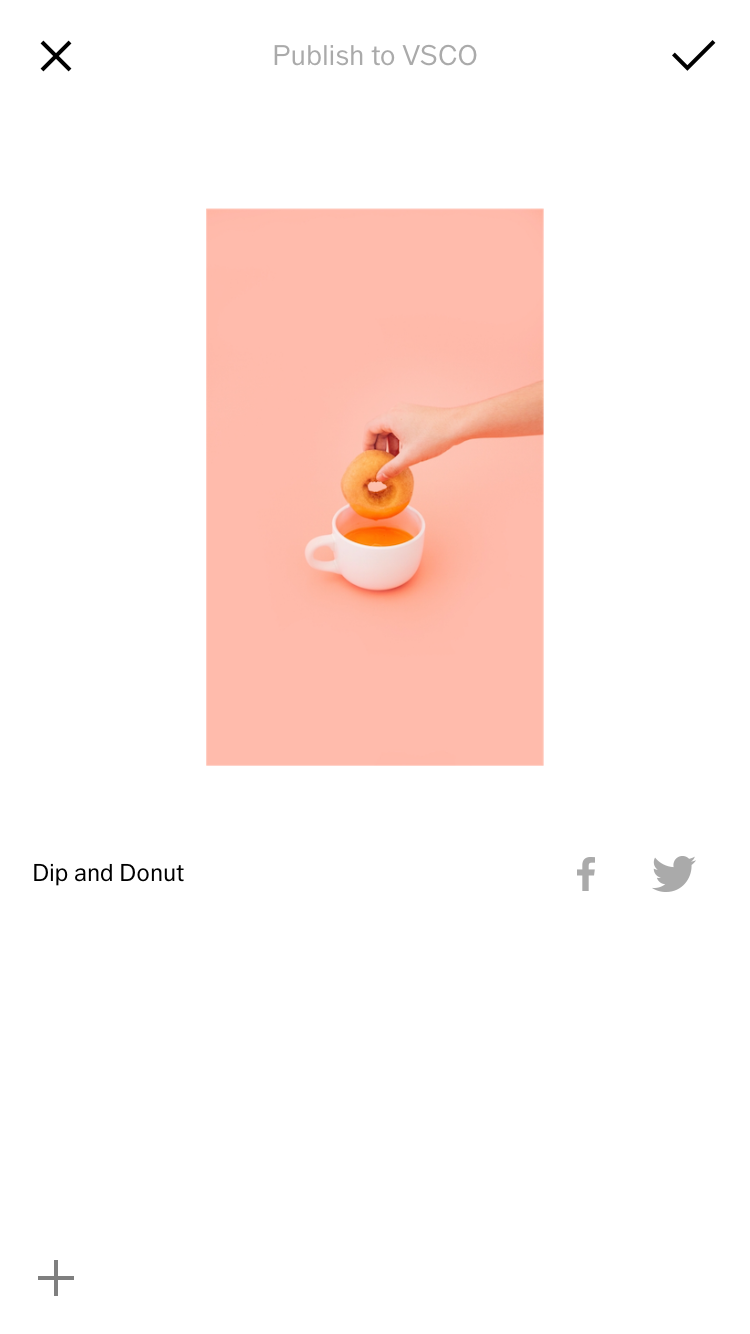 Here is a video that demonstrates the use of this feature in real time:
Your browser does not support the video tag.
VSCO X