How can I cancel the trial or turn off auto-renewal of my VSCO Membership? 
You can easily manage your subscription from these links:
Manage or cancel your membership in iTunes.
Manage or cancel your membership in Google Play. 
Can I get a refund of my VSCO Membership?
iOS
VSCO cannot issue refunds for iOS users. You must request a refund from Apple.
Android
Google Play will honor a refund request for a subscription if requested within 48 hours of purchase.
Before VSCO can assist you, you must first reach out directly to Google Play Support here to request a refund for the VSCO Membership if your purchase is no older than 48 hours.
For more information on Google's Refund policy, please view here.
Request a Refund from Google Play.
How do I cancel my trial and turn off auto-renewal of VSCO Membership from the app? 
We offer a one-time free trial of VSCO Membership. You are able to try out all of the features for seven days. It's a great way to try before your purchase.
Your auto-renew is turned on when you start the trial. This means you will be moved to a paid subscription once the trial ends.
If you do not want to subscribe to the paid version, you need to disable the auto-renewal of the subscription. You must do this before the end of your free trial, or else you will be charged for VSCO Membership.
To cancel your trial or auto-renewal on iOS
Tap on

, then tap on

: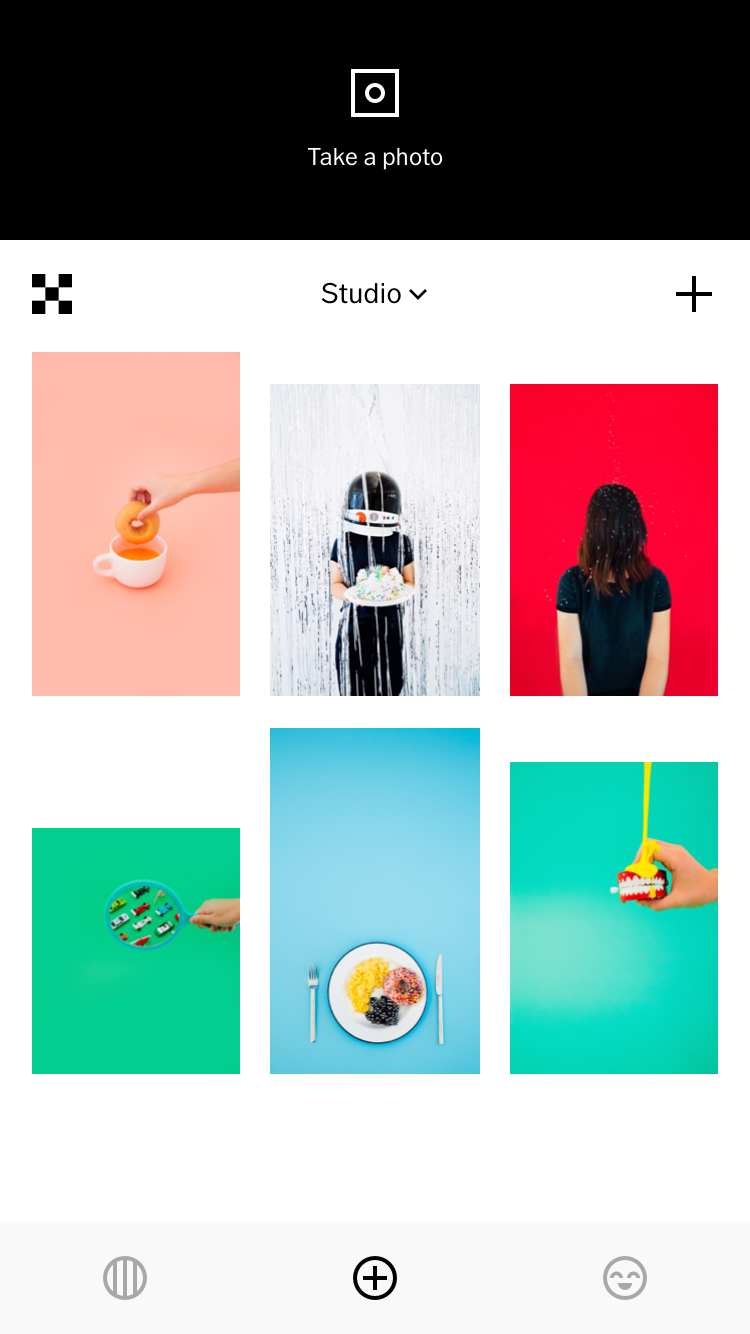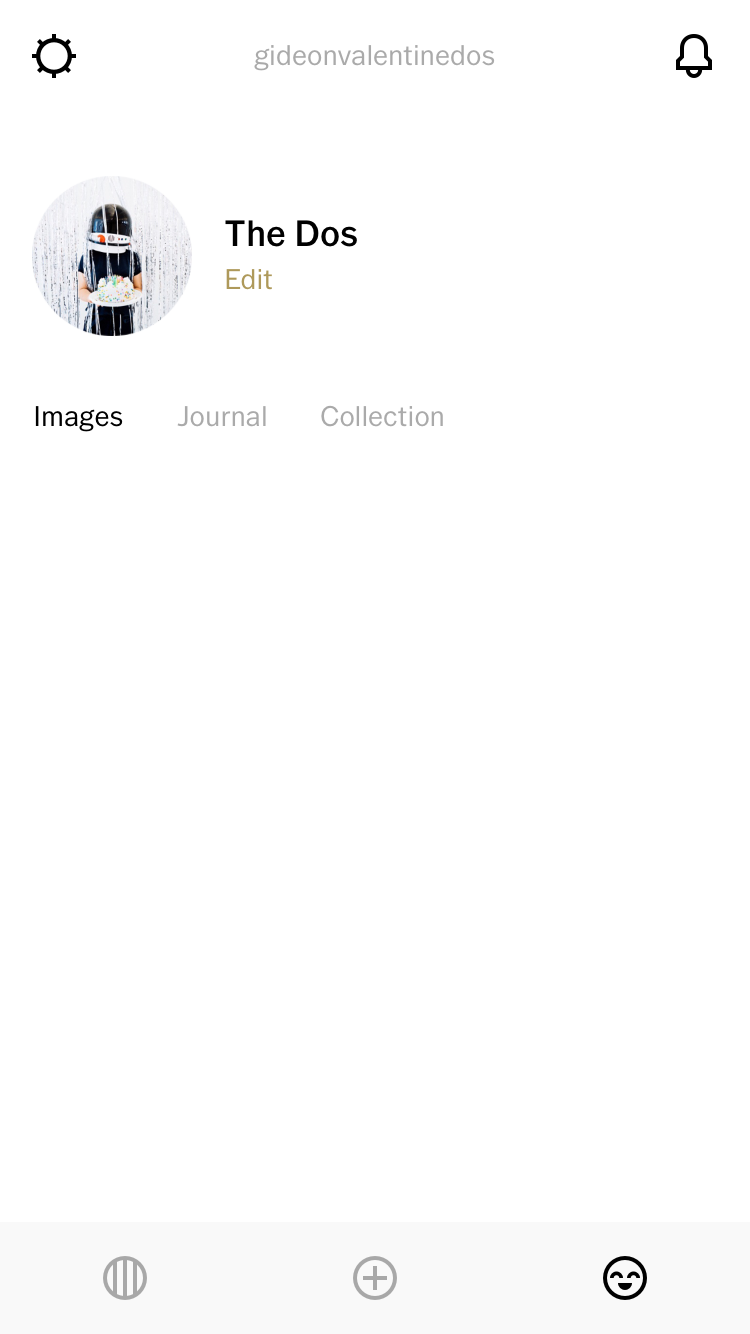 Tap on Support, then Manage Subscription.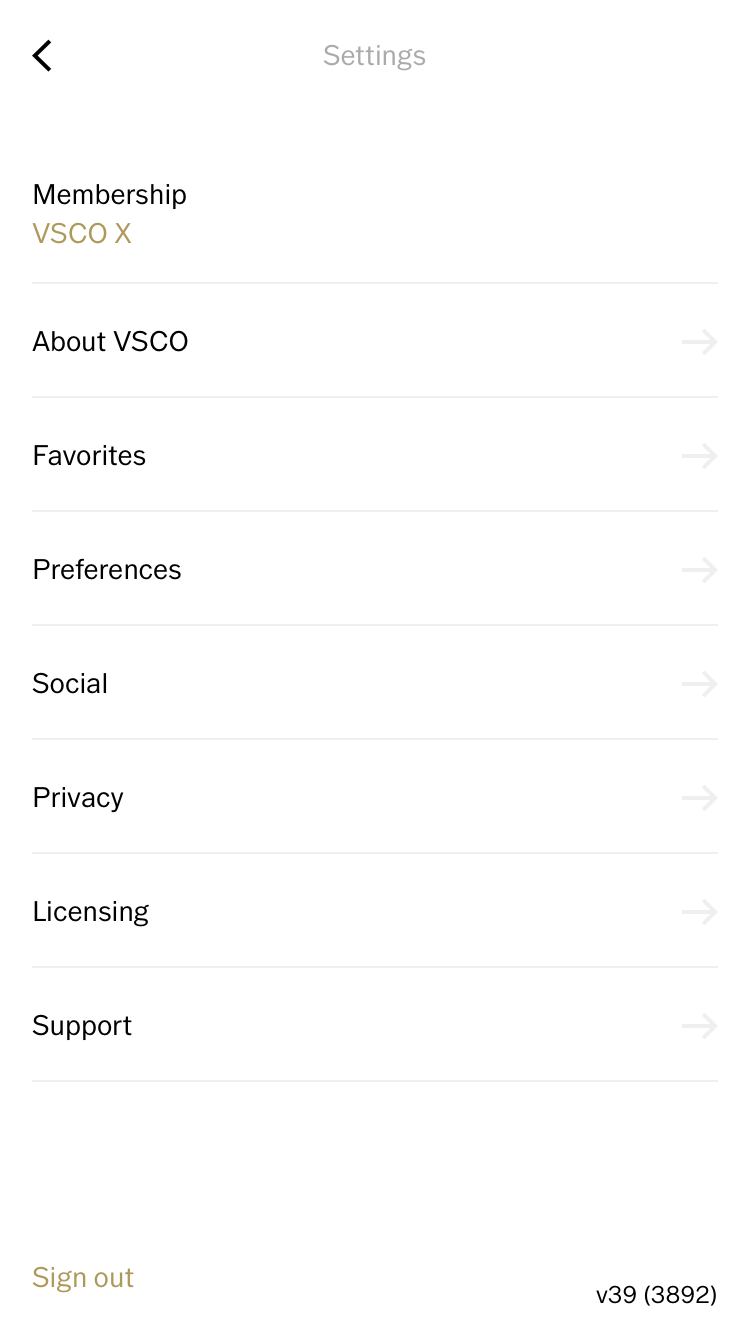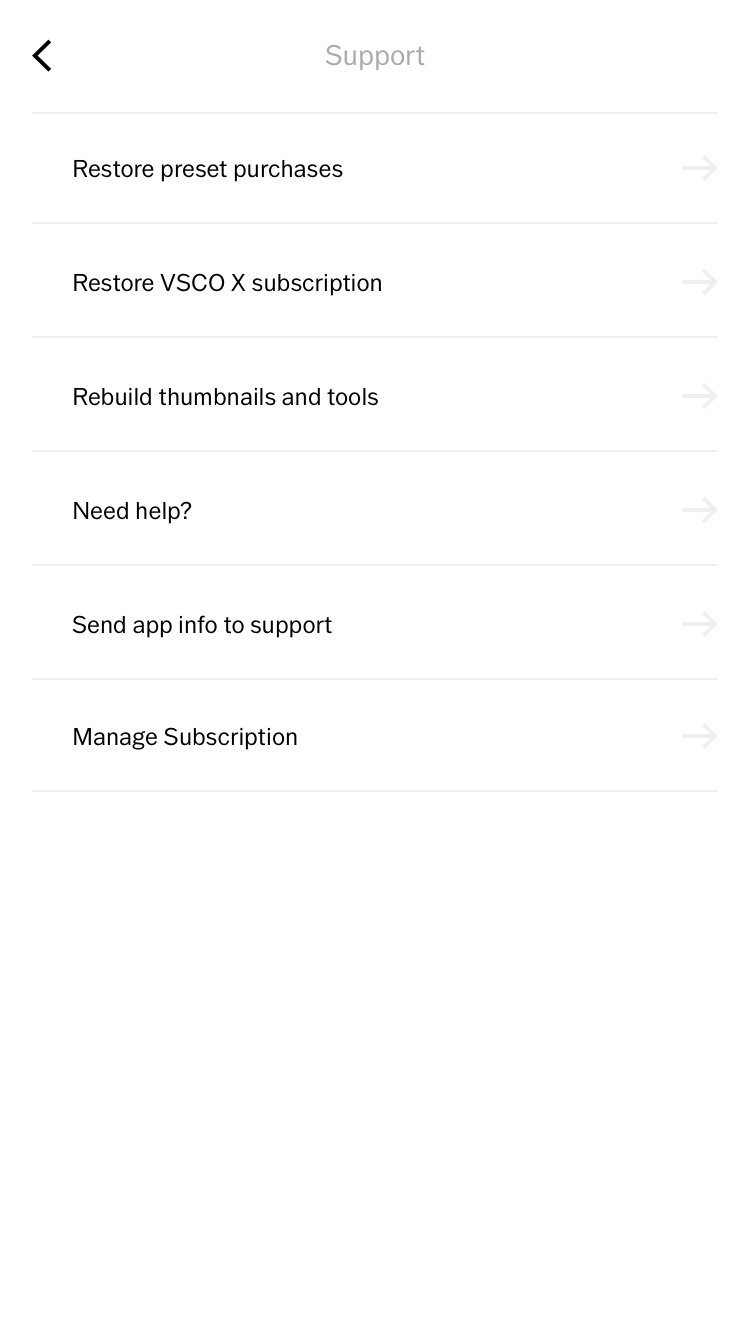 My"Manage Subscription" button is missing, what can I do?
If your "Manage Subscription" button is missing, please ensure that you are logged into the correct VSCO account. You must be logged into the same VSCO account that you started the trial or subscription with to move forward with these steps. Here's an article to walk you through locating your account.
Once you tap "Manage Subscription", you will be asked to open the iTunes app. You will be given an iOS prompt Open in "iTunes Store"?. You must tap Open to continue the process. If you tap Cancel in the iOS prompt, you will not be able to move forward with this process.
After tapping Open, you will be taken to your Subscription panel in the App Store. This is where you will cancel your VSCO membership subscription.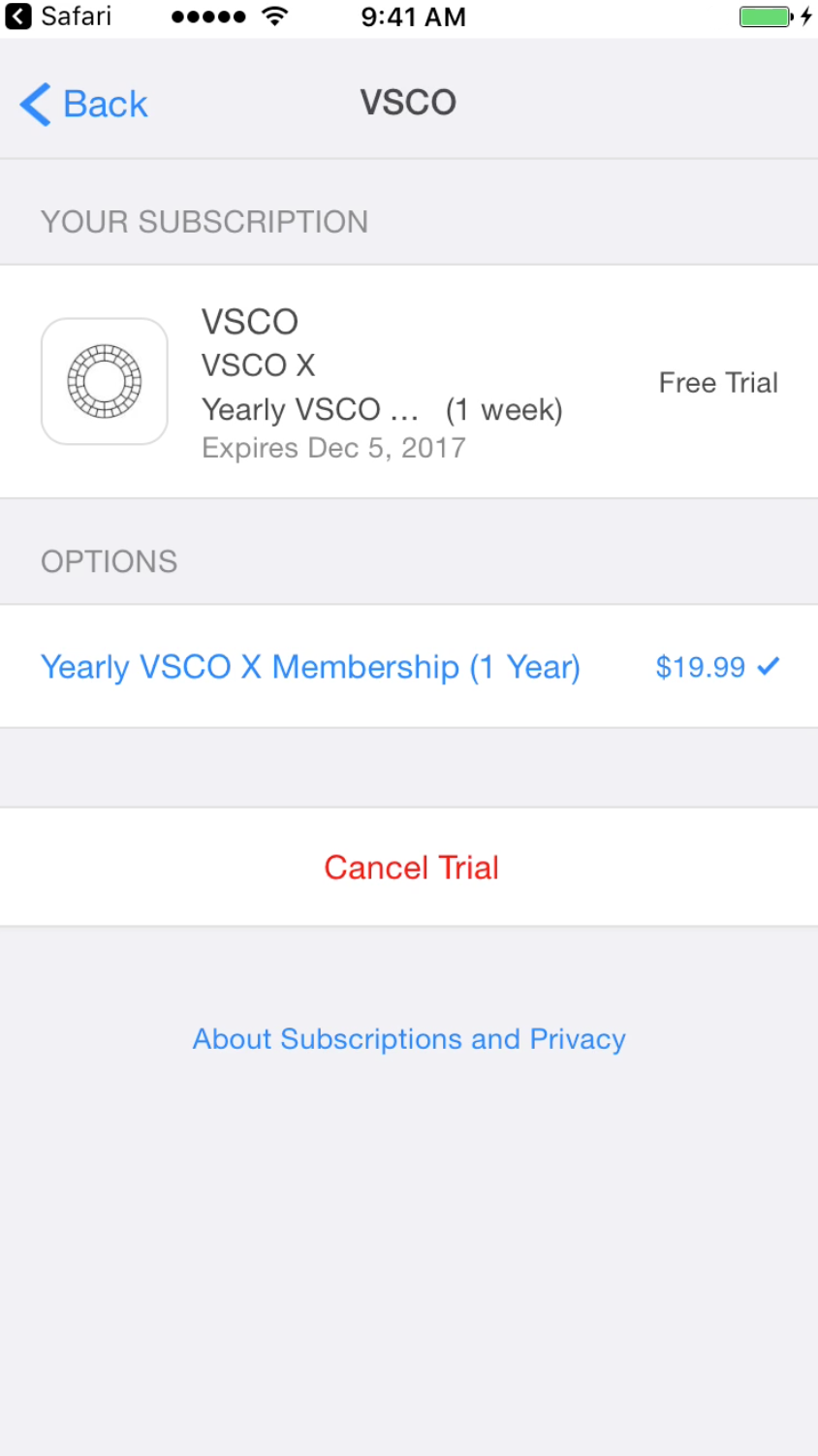 Here is a video that demonstrates a cancellation for iOS in real time:
Your browser does not support the video tag.  
For further questions, you can visit View, change, or cancel your subscriptions from Apple Support.
Please note:
According to Apple, if you don't cancel your trial or subscription more than 24 hours before your renewal date, your trial or subscription may renew. During the 24 hour period before the subscription expires, the App Store starts trying to automatically renew the subscription.
It is recommend that you turn off your auto-renew more than 24 hours before the renewal date or end date of your trial.
To cancel your trial or auto-renewal on Android
Launch the Google Play app. Tap on 'Subscriptions'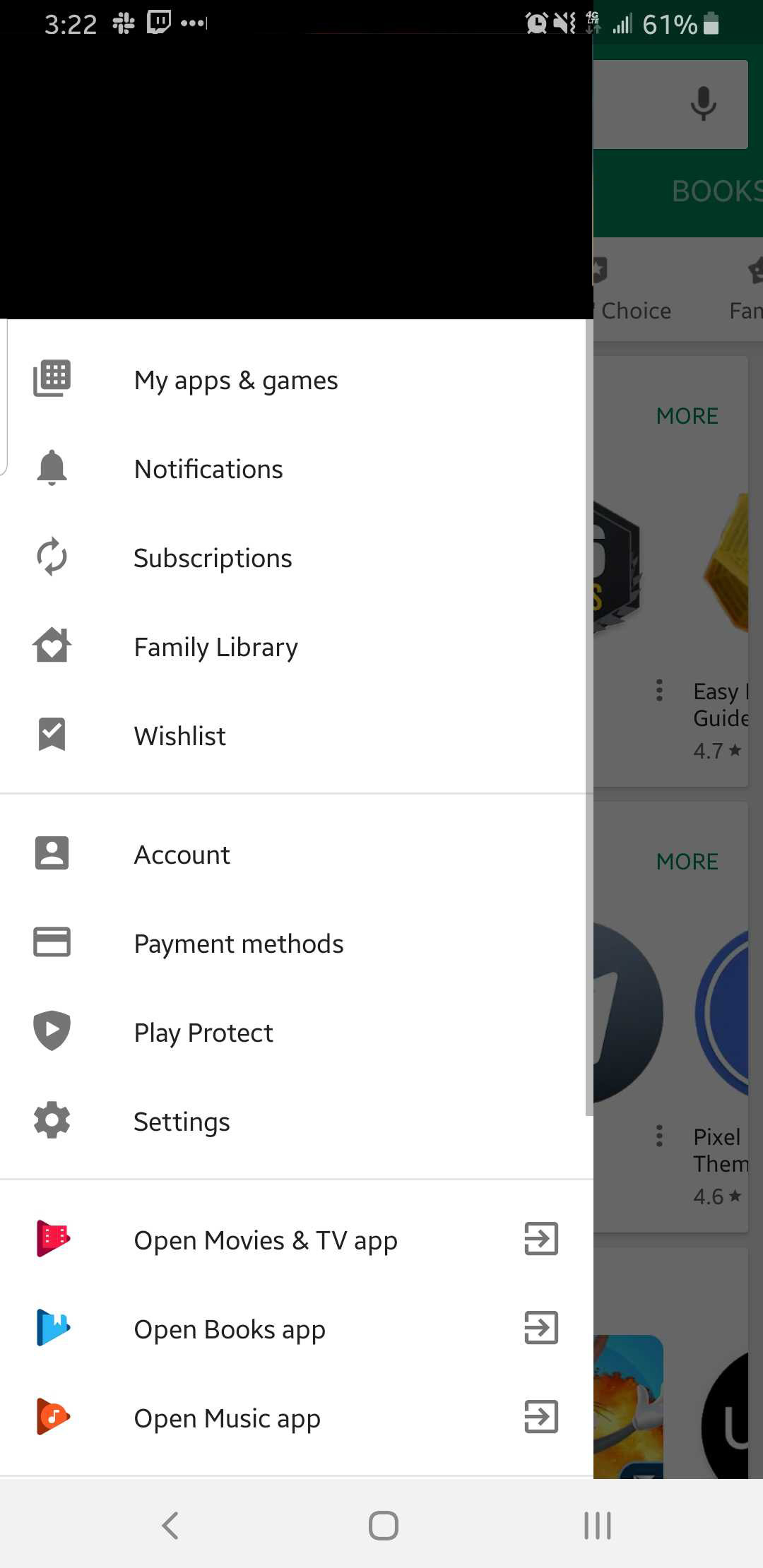 Tap on the VSCO subscription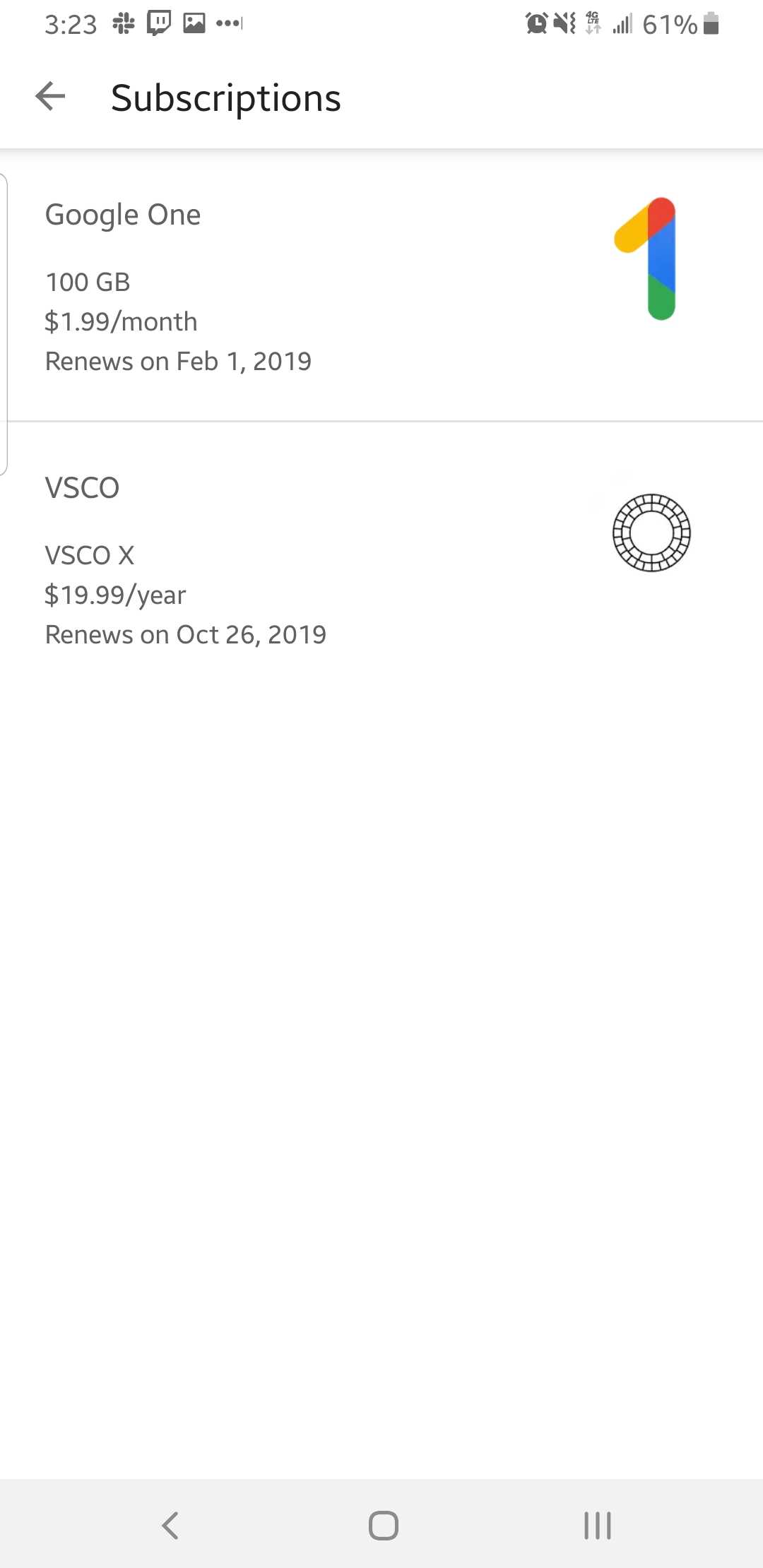 Tap on Cancel Subscription and fill out the reason. Please note you must input a reason in order to complete the cancellation. This is required by Google Play and not by VSCO.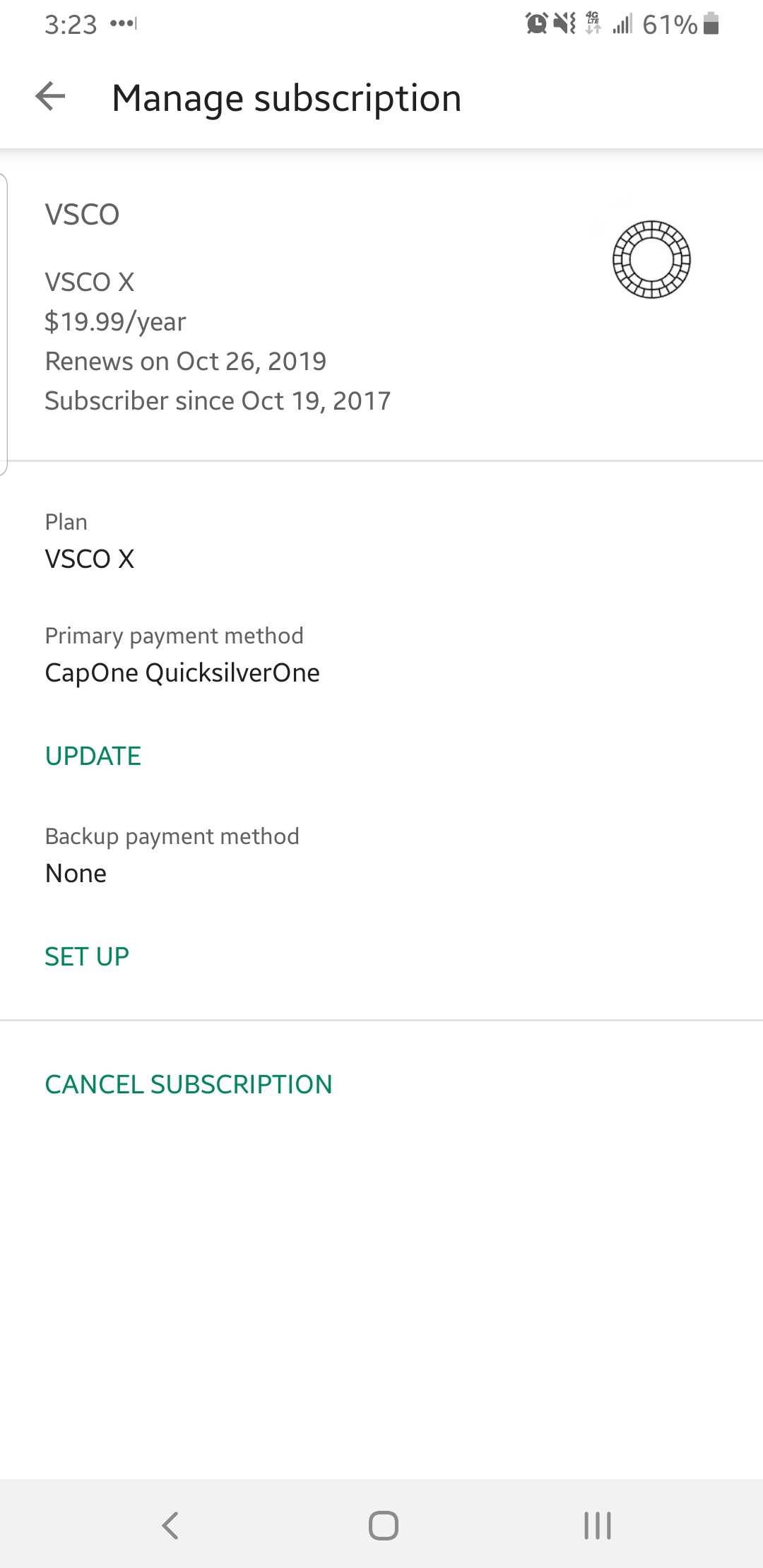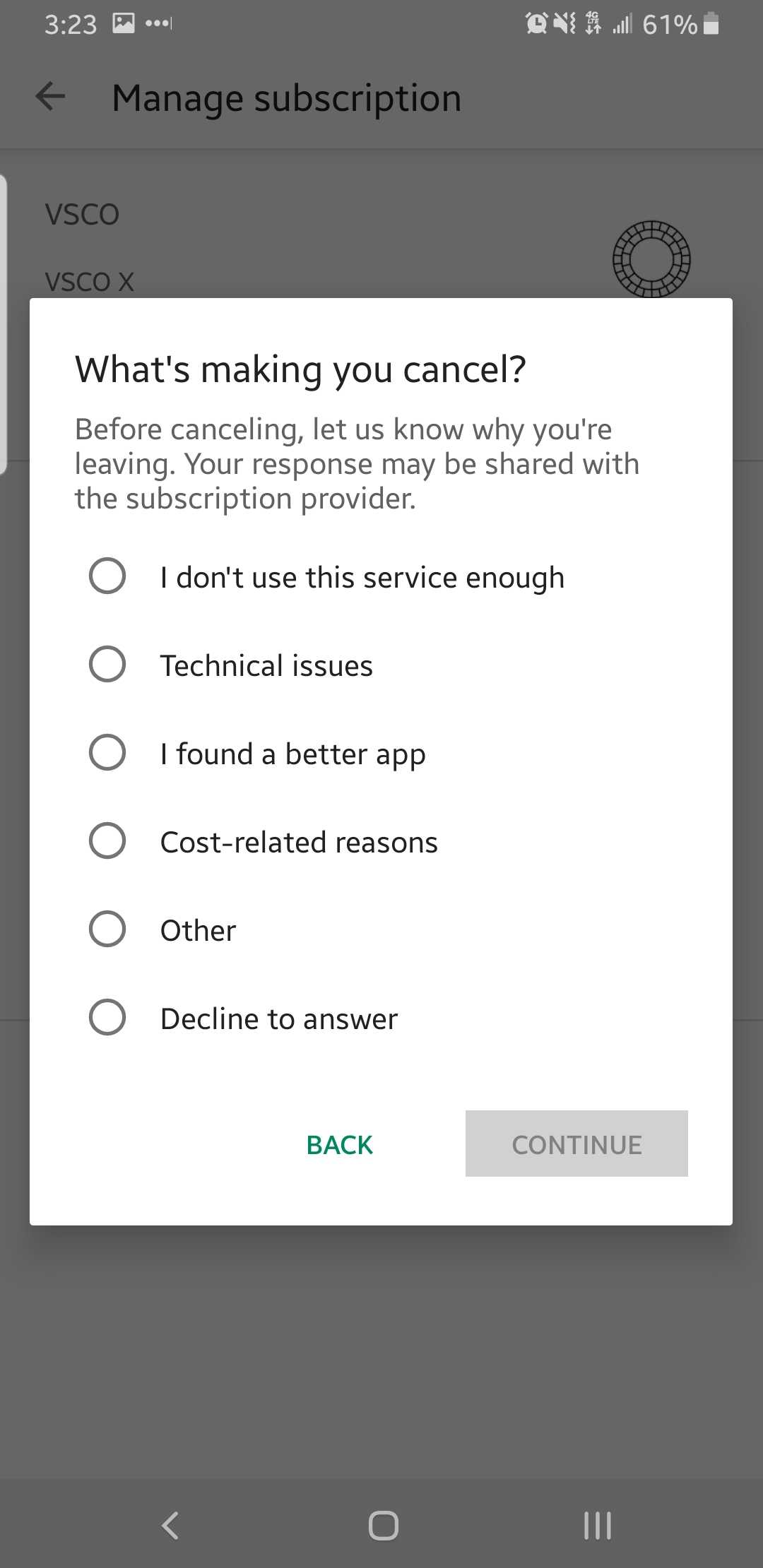 Please note that Google Play will create a pending charge for your purchase of VSCO Membership 24 hours before the end of the trial period.
If you cancel before the full seven day trial has been completed, the pending charge will be removed within a few business days.
If the pending charge changes to a posted transaction, you will need to contact Google Play Support to dispute the transaction.
How do I cancel my current VSCO Membership?
To cancel your purchase of a VSCO Membership you will need to reach out to Apple Support or Google Play Support. The VSCO Support Team is not able to cancel your VSCO Membership on your behalf.
What is the refund policy
? How can I request a refund?
All payments are made up-front for the membership period. VSCO is not able to offer any refunds.
Apple Support and Google Play Support may be able to offer a refund, and will be the best teams to contact with this request.
If you are using the Made for Samsung VSCO app, please see this article on information for how to cancel and request a refund.
PLEASE NOTE
Deleting the VSCO app does not delete your account, cancel your VSCO Membership, or cancel your free trial. You must follow the instructions above on how to manage your VSCO Membership.