Sanctions Based Restrictions
VSCO is a U.S.-based company operating globally in many countries. We are committed to complying with U.S. regulations on trade restrictions and economic sanctions, including those implemented by the Office of Foreign Assets Control of the U.S. Department of the Treasury.
In order to comply with these rules, VSCO cannot be involved in transactions that involve countries or regions subject to U.S. export controls and economic sanctions as well as people, institutions, or items that originate from these areas.
When we detect an IP address originating from a sanctioned country or region, our services are blocked and your access to VSCO will be restricted.
Our Restrictions
Applicable U.S. regulations prohibit the following types of transactions:
Geographic-based

: Transactions with certain geographical regions, such as Cuba, Iran, North Korea, Syria, the Crimea region of Ukraine, and the Donetsk People's Republic and Luhansk People's Republic in Ukraine.

List-based

: Direct or indirect (through third parties) transactions with certain entities and individuals that appear on certain restricted party lists, including the Specially Designated Nationals and Blocked Persons List, the Foreign Sanctions Evaders List, and the Sectoral Sanctions Identifications List.
In order to protect VSCO and the VSCO community, we have taken the following measures:
We prohibit access to VSCO in sanctioned or embargoed regions.

We may request additional information from you to verify your account information.

If we have reason to believe you are operating your VSCO account from a sanctioned location and/or are in violation of any trade restriction or economic sanction, we may suspend, terminate, or take other action related to your account.

You must not use VSCO for the benefit of any person or organization included on a sanctioned list.
These rules and lists are updated from time to time. Other countries may also have additional restrictions that may apply. Our restrictions are subject to change depending on evolving requirements.
Account Information
You must provide us with accurate account information, which may include any specific location information you choose to share with us. We also collect general location information as explained in our Privacy Policy. Please review our Terms of Use for more information regarding our terms and conditions.
Restricted Experience
Users attempting to access the account will see the following errors.
Mobile Browser
403 Forbidden-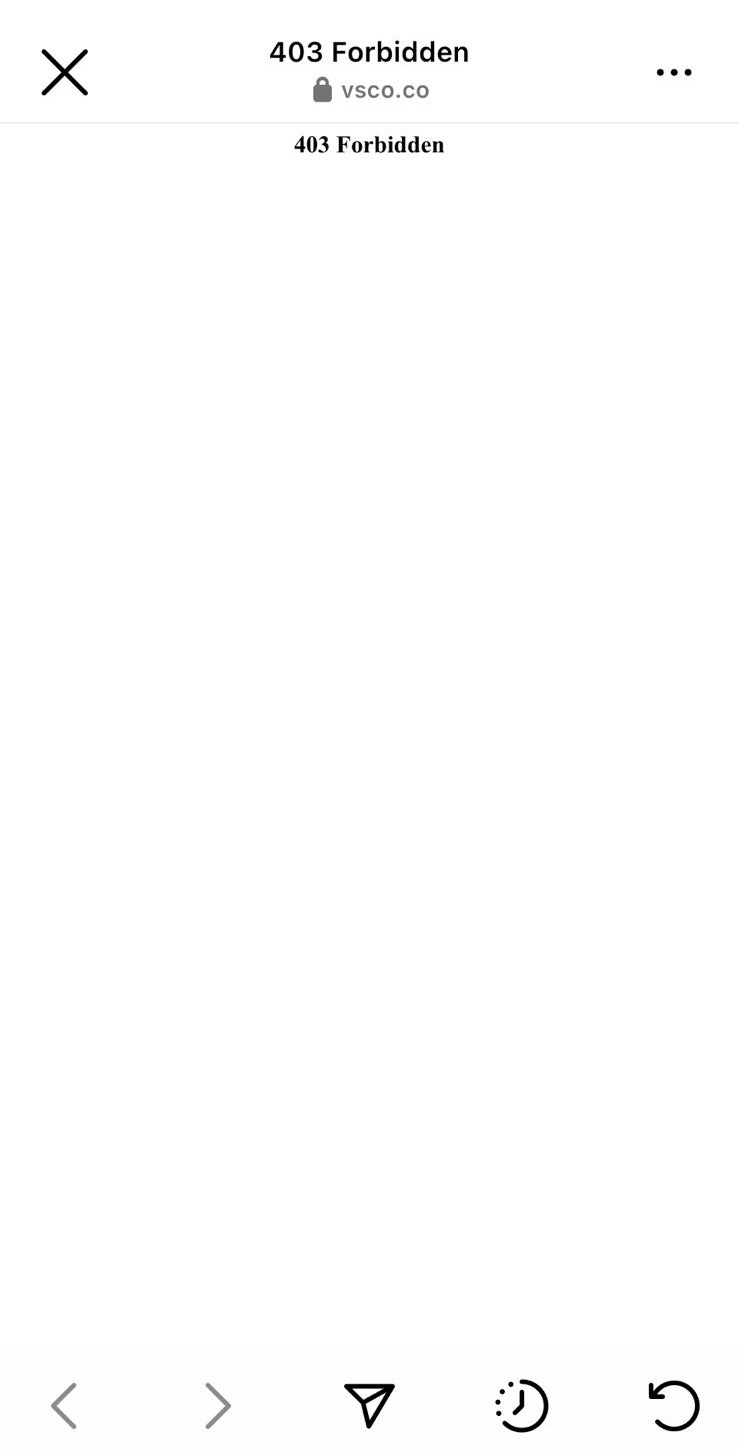 When attempting to login through the VSCO App.
Could Not Connect-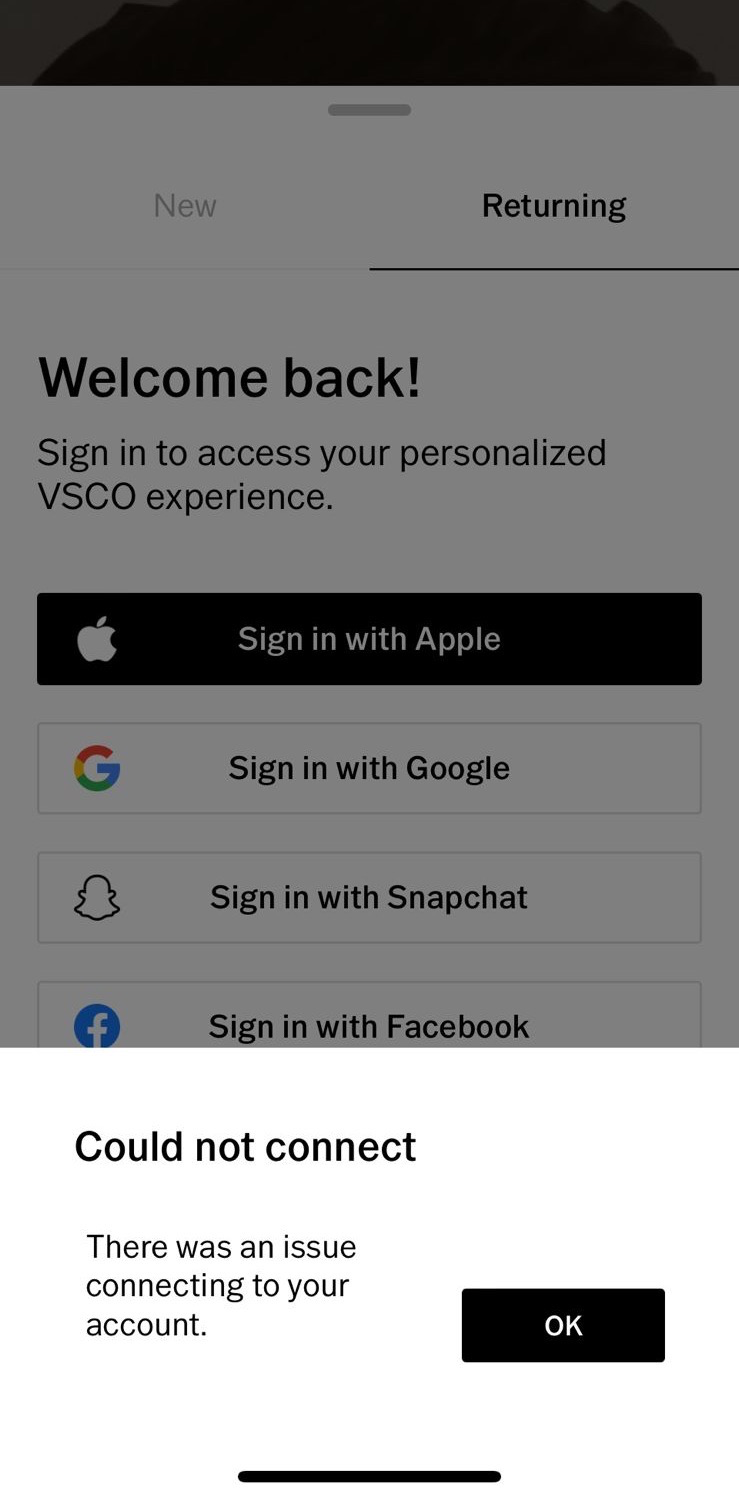 If already logged into the VSCO App.
Error Contacting Server-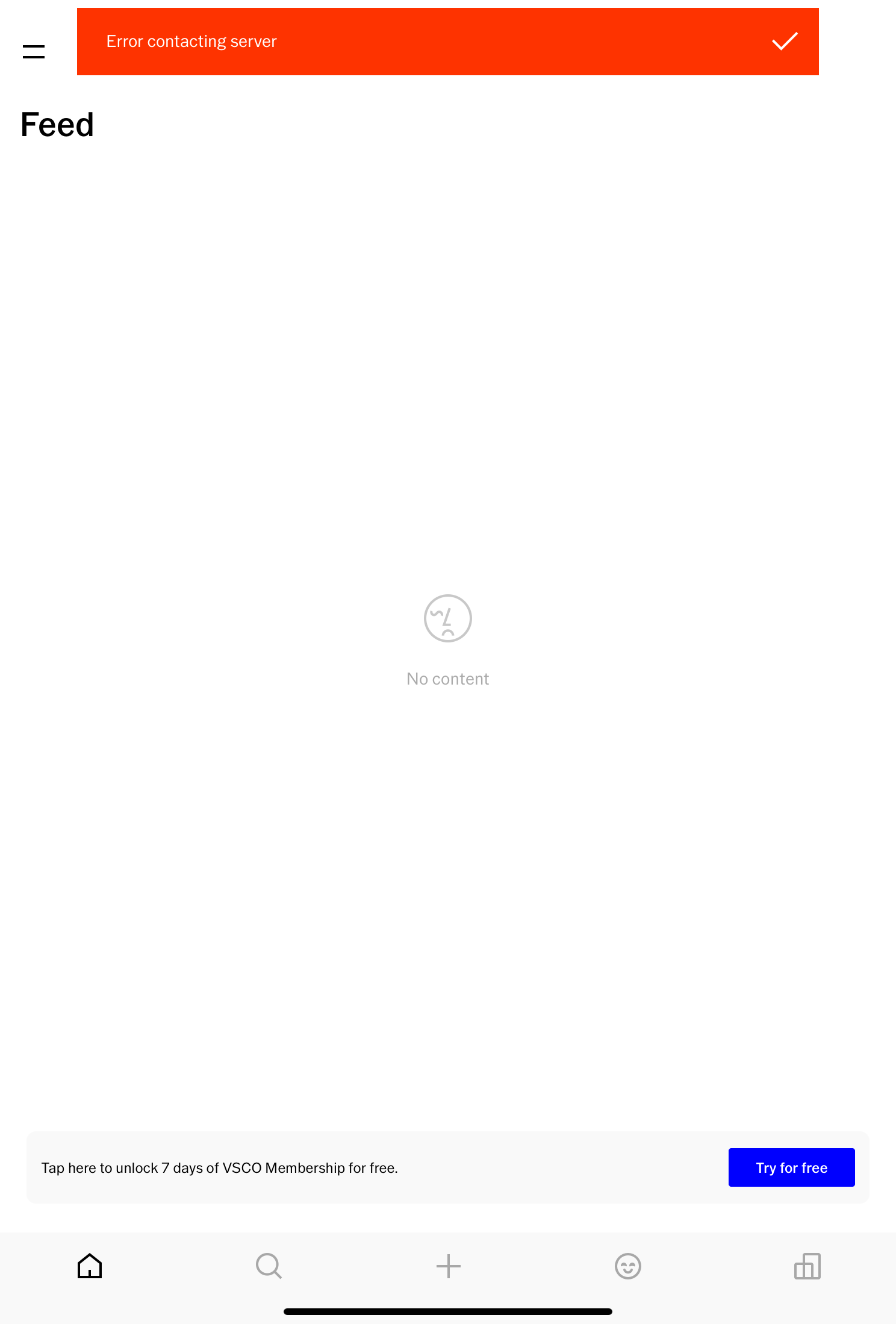 Resources
For more information, please visit the following resources:
Office of Foreign Assets Control (OFAC)
U.S. Department of Treasury - Country Based Sanctions Lists
U.S. Department of Treasury - Specially Designated Nationals List
U.S. International Trade Association Consolidated Screening List
VSCO Support
If you are having the above-mentioned restricted experience and are not in a sanctioned country or region, please contact VSCO Support so we can look into the issue and work to restore your access.