You can now create a VSCO account through the web on a mobile or desktop browser.
Instructions:
Go to vsco.co on either a mobile/desktop browser.

Tap the "more menu" (top-right corner for mobile browsers).

Tap Sign-in.

Tap Sign-up.

Enter all required fields to create an account (Email, Password, Profile Name, and Birthday), then tap Sign-up.

Check your email to verify the newly created account.

Go back to your sign-up session, then tap Check verification.

Newly created VSCO account will now launch.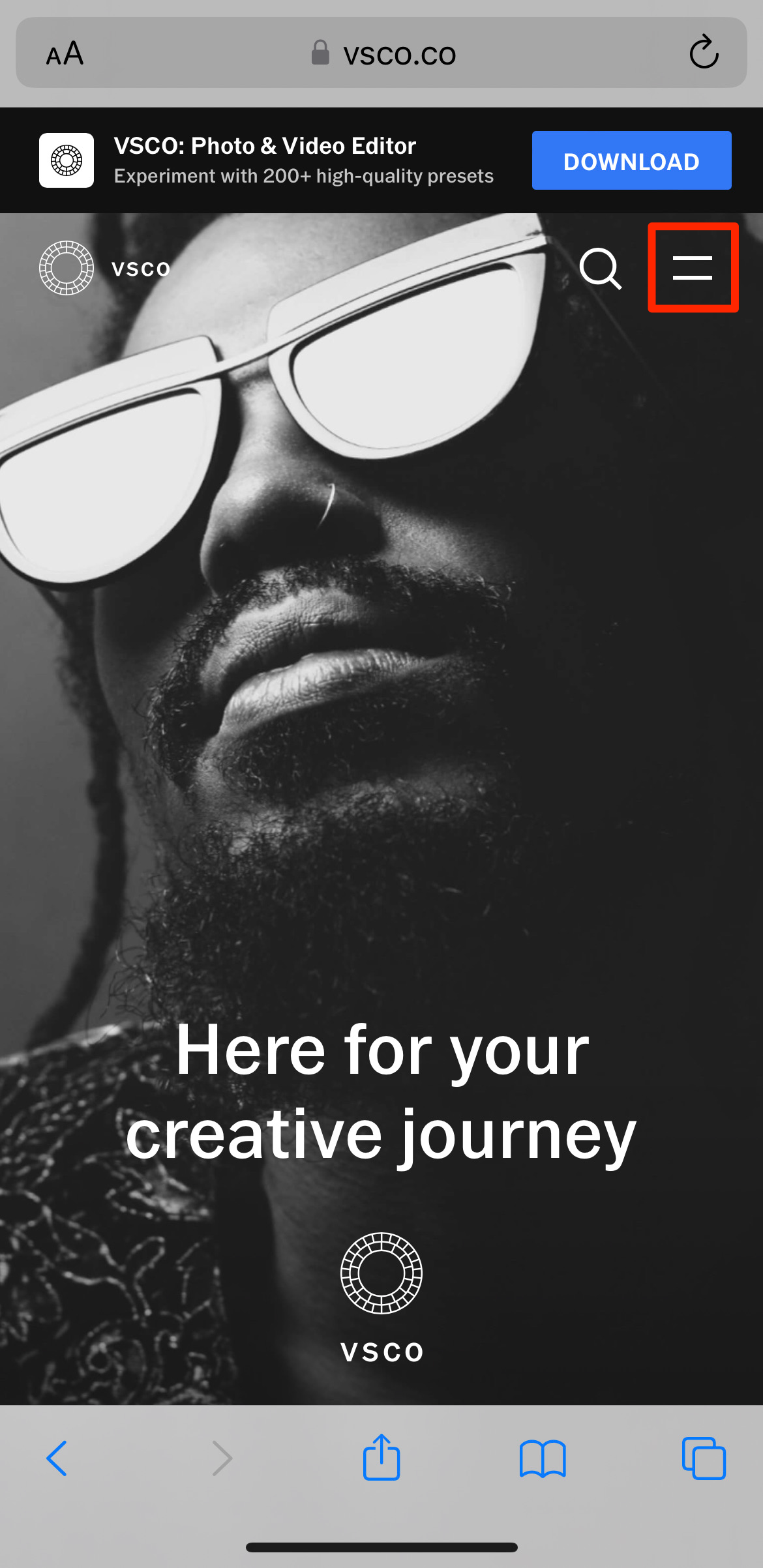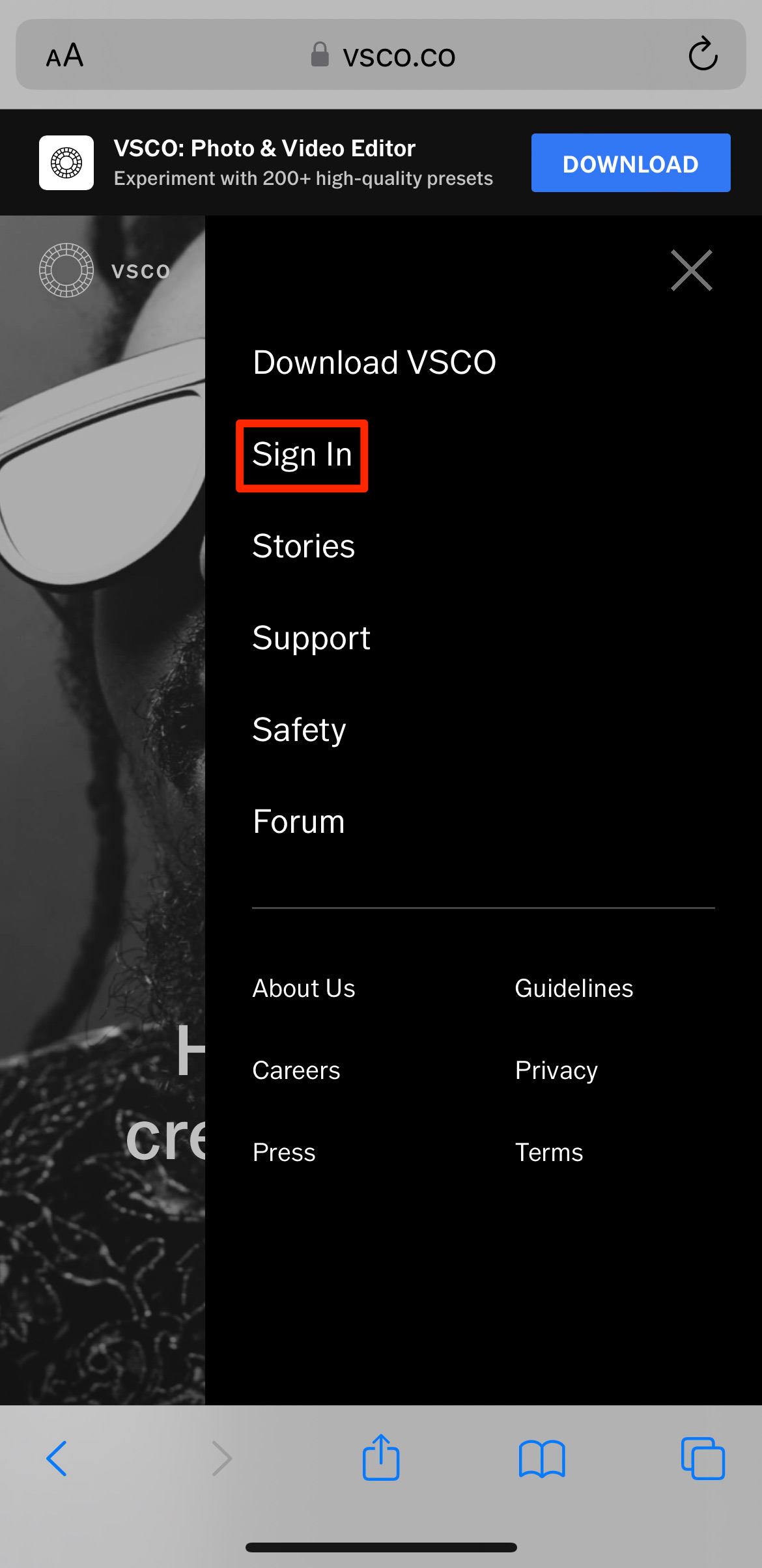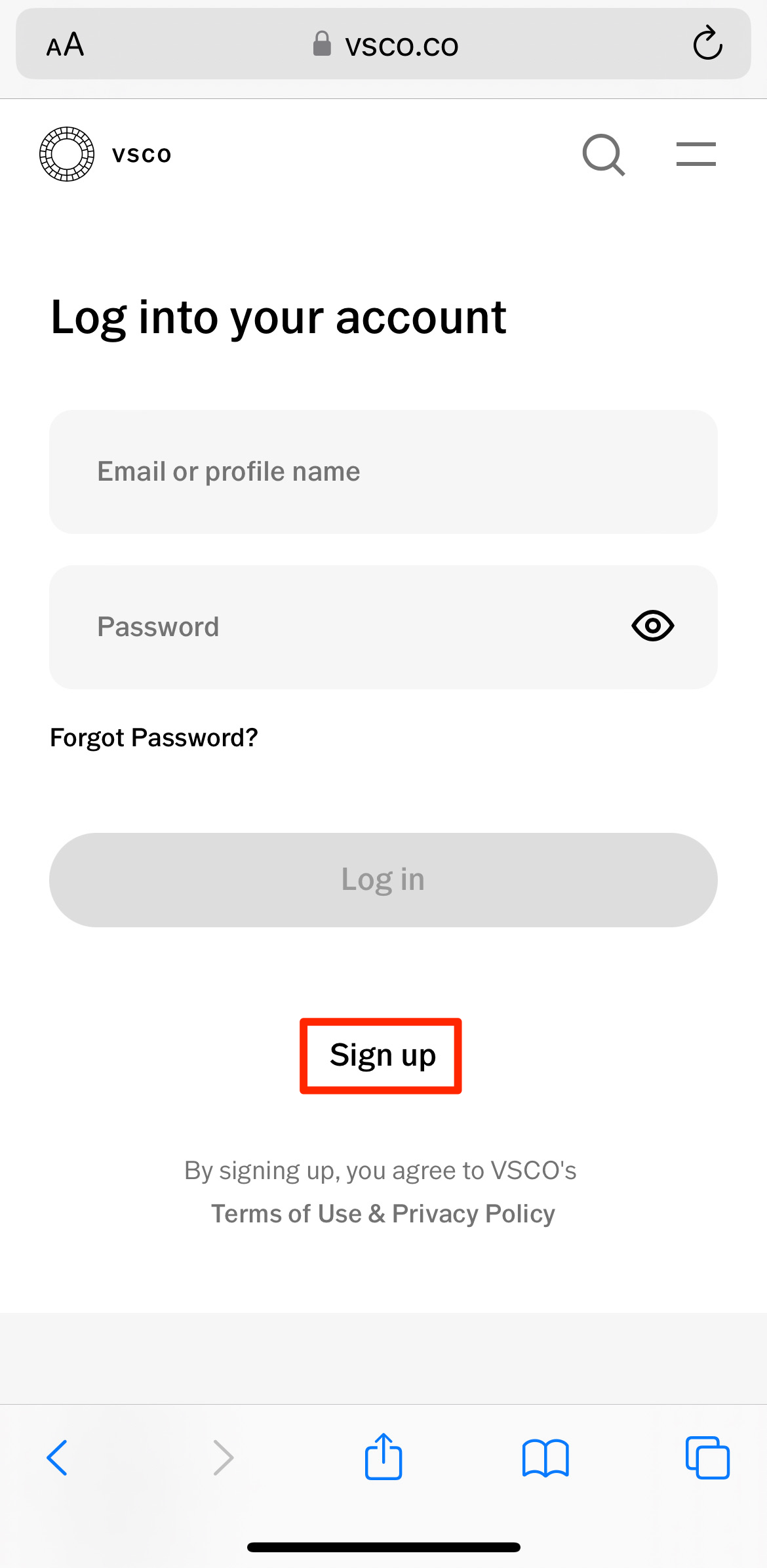 .