If you're having issues with importing, not loading, deleting photo(s), or seeing the "Something went wrong error" message, please clear your studio.vsco.co application data.
Clearing Application Data for Chrome-
Clear site data for studio.vsco.co.

Option +Command + I and then "clear site data." See screenshot.

Sign out and back into VSCO.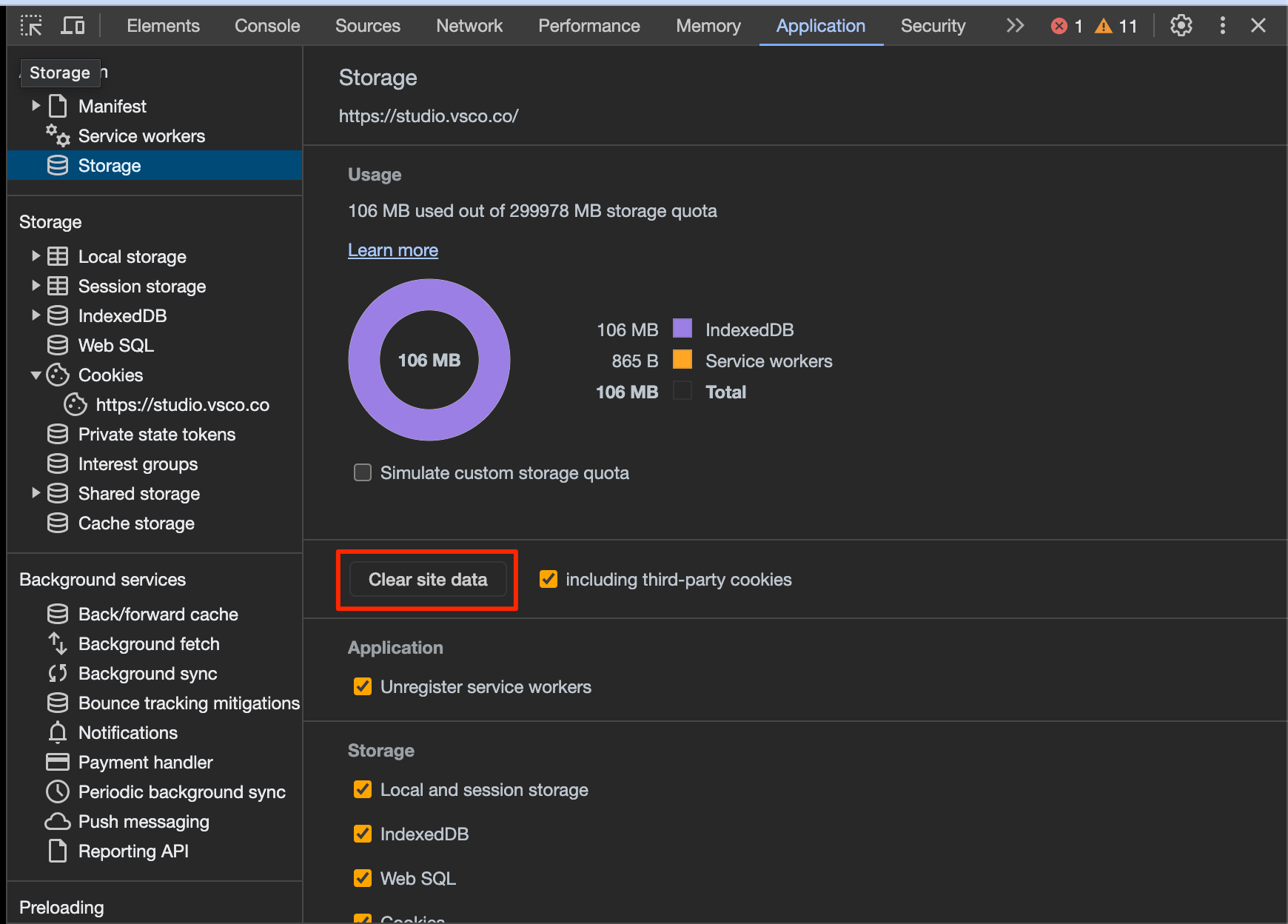 Clearing Application Data for Safari-
Go to Safari "Settings," then "Advanced" and turn on "Show Develop menu" in menu bar.

Select Storage

Select Indexed Databases and click on clear/delete (top right of inspector console)