You can access your VSCO Studio by tapping here.
You can share one image at a time to your VSCO Profile, or multiple images in other apps such as email, text, Instagram, etc.
To share an image to your VSCO Profile, tap on one image in your Studio and tap on the Share icon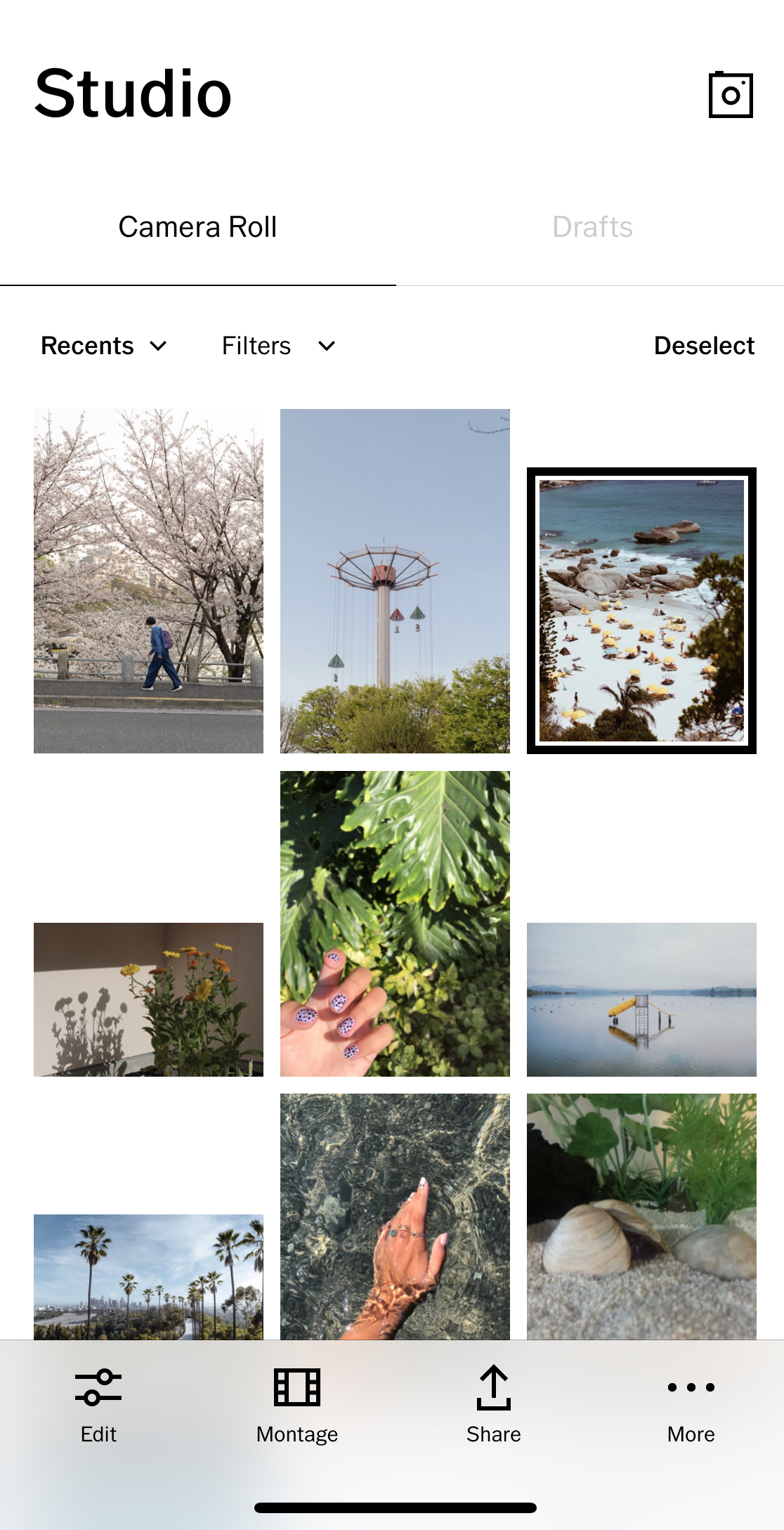 Tap the VSCO icon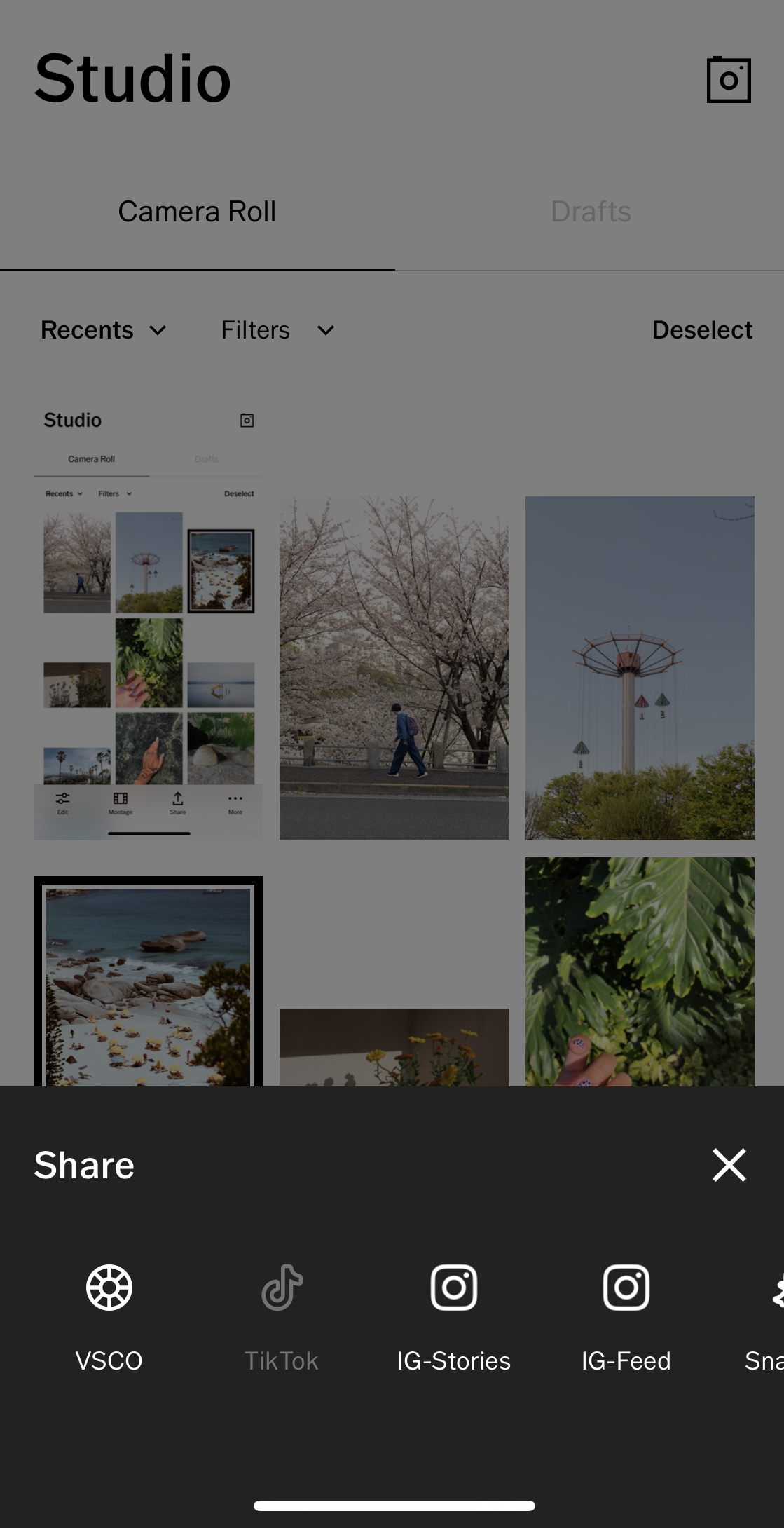 On the Publish Image screen, you can add a caption and add a location. Tap on Post to publish the photo to your Feed.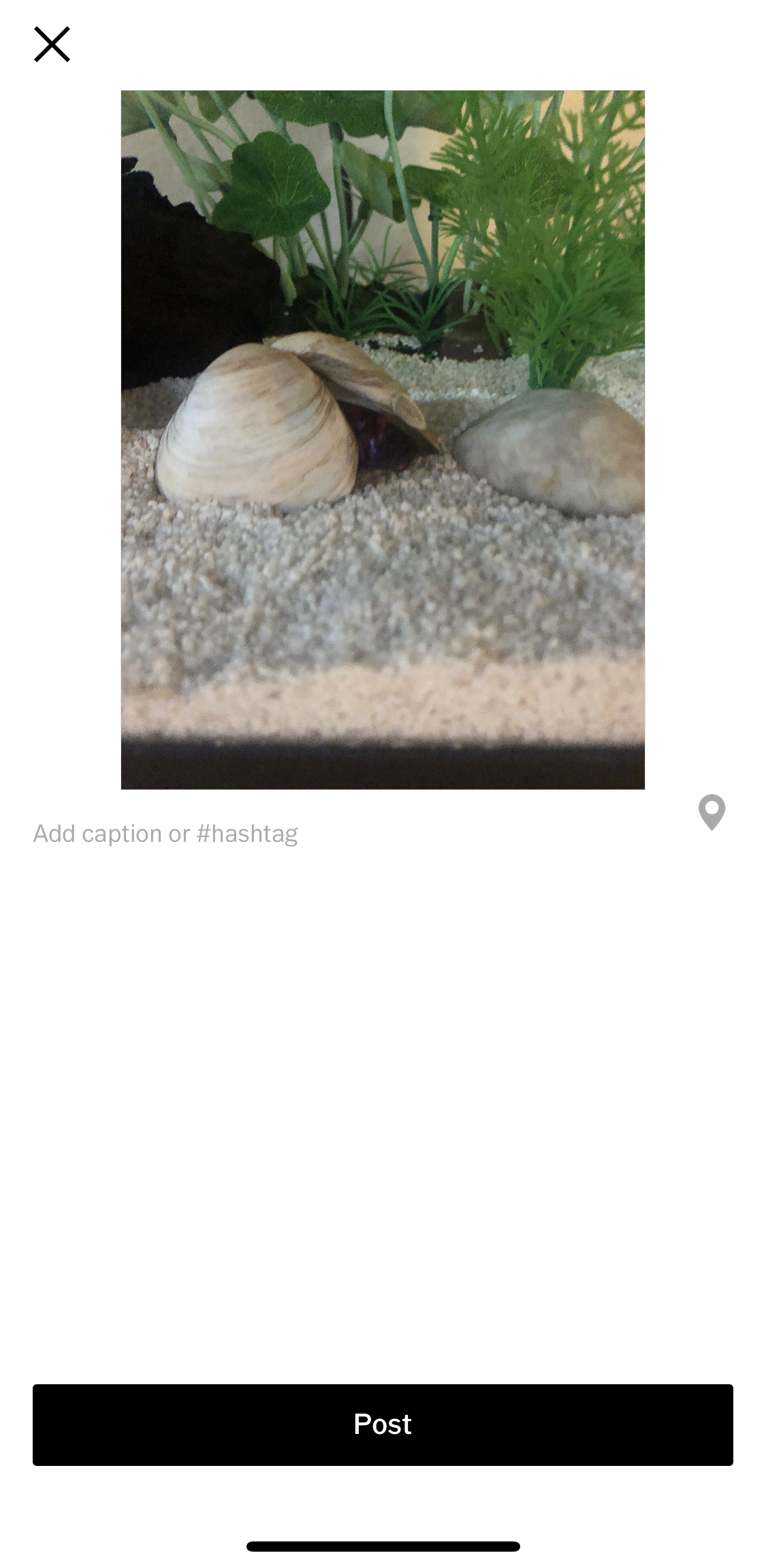 To share your images on email, text messages, Instagram, or other social media, tap on the photo(s) you wish to share and tap on the Share icon.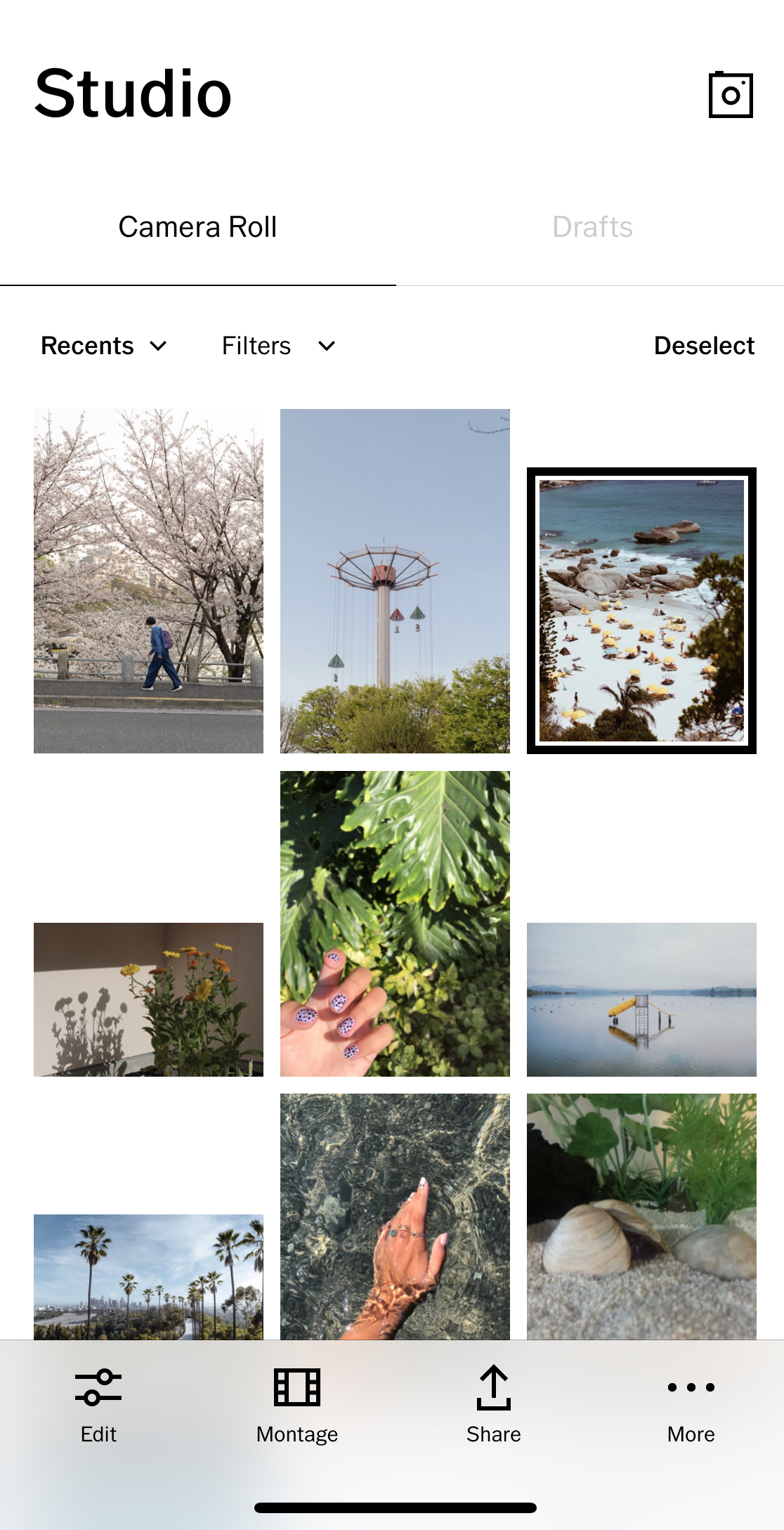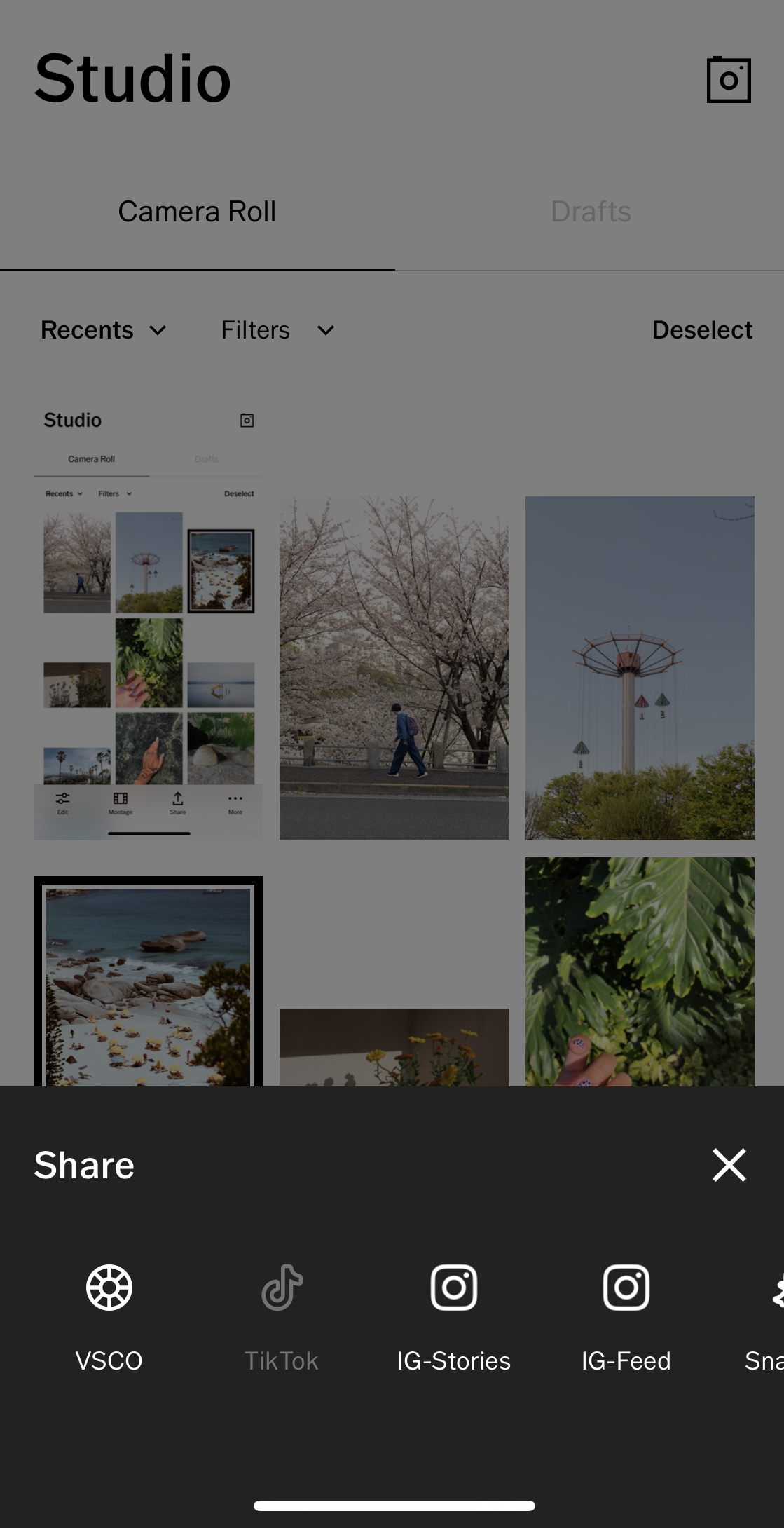 If you aren't already a VSCO Member, we invite you to join our community and try out a free 7 day trial of the VSCO Membership.