You could access your VSCO app Settings area by tapping here.
Before you can share your location on your images, you must enable your location options in the settings of VSCO and your device system settings.
Please note if you are editing your images in any other app before you import to VSCO, the app may remove the location data on the image before importing to VSCO. If you experience this, make sure your location settings are enabled in that app, or edit in VSCO before you edit in another app.
Tap on the Settings icon

and then on your Profile icon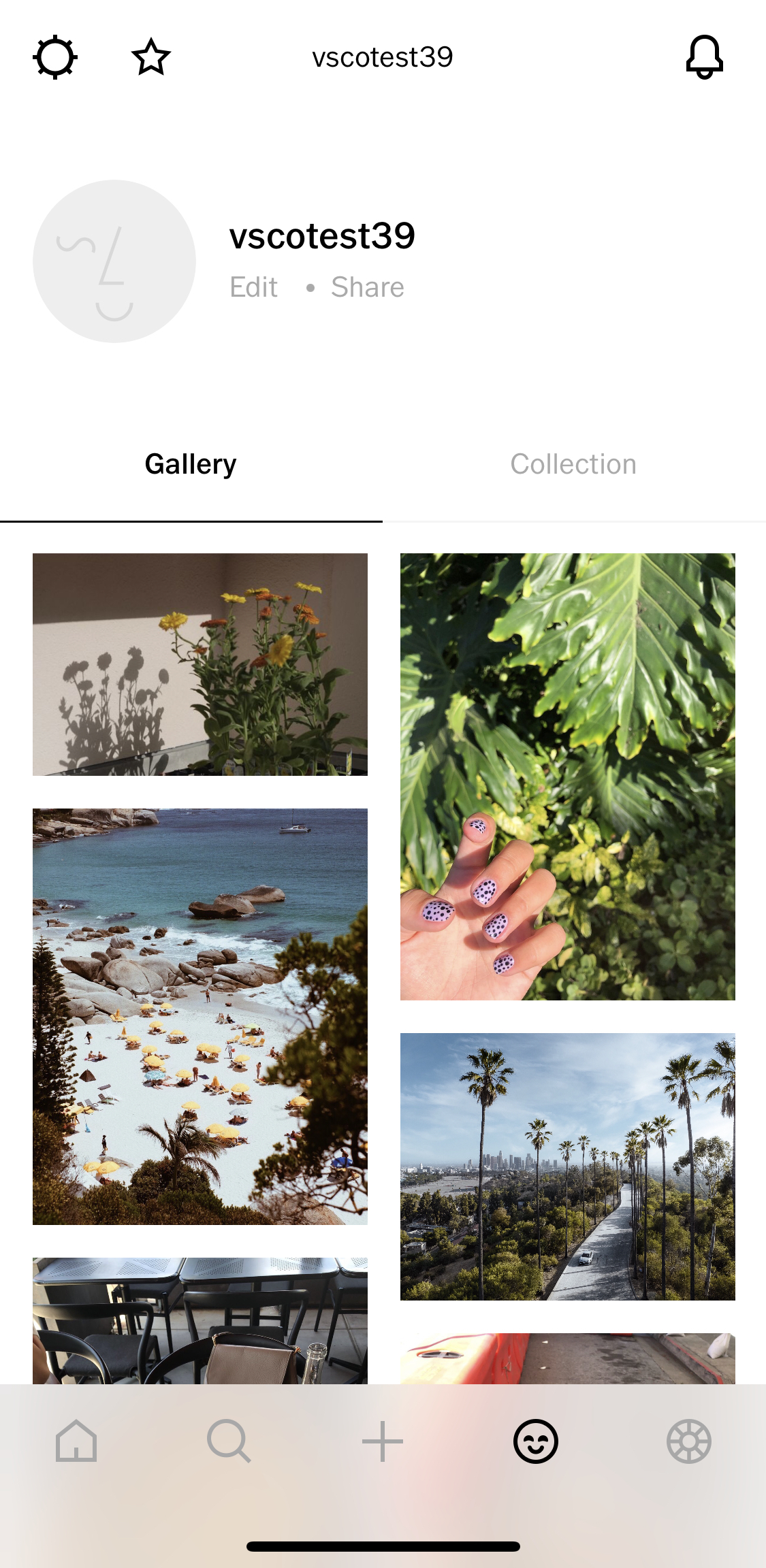 Tap on Privacy and toggle on or off any sharing options.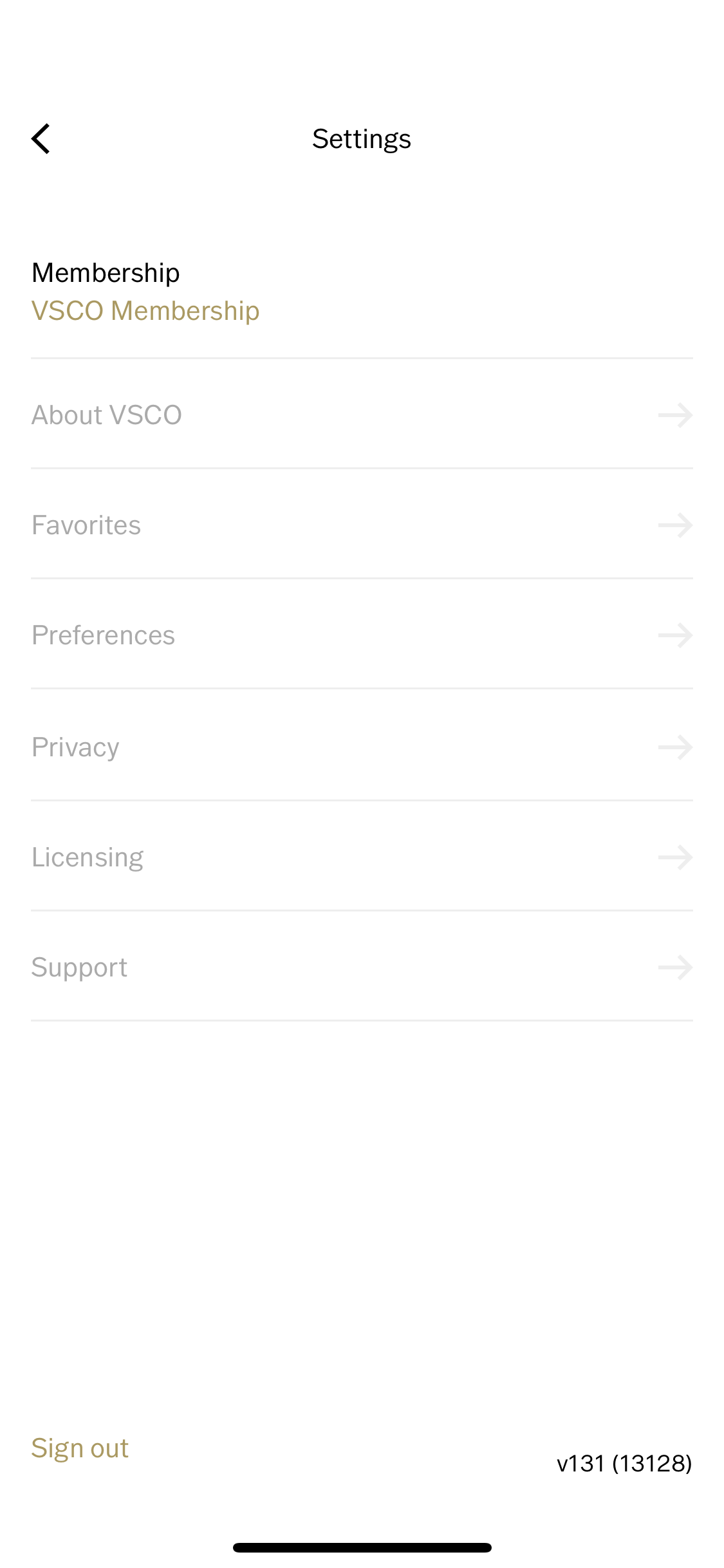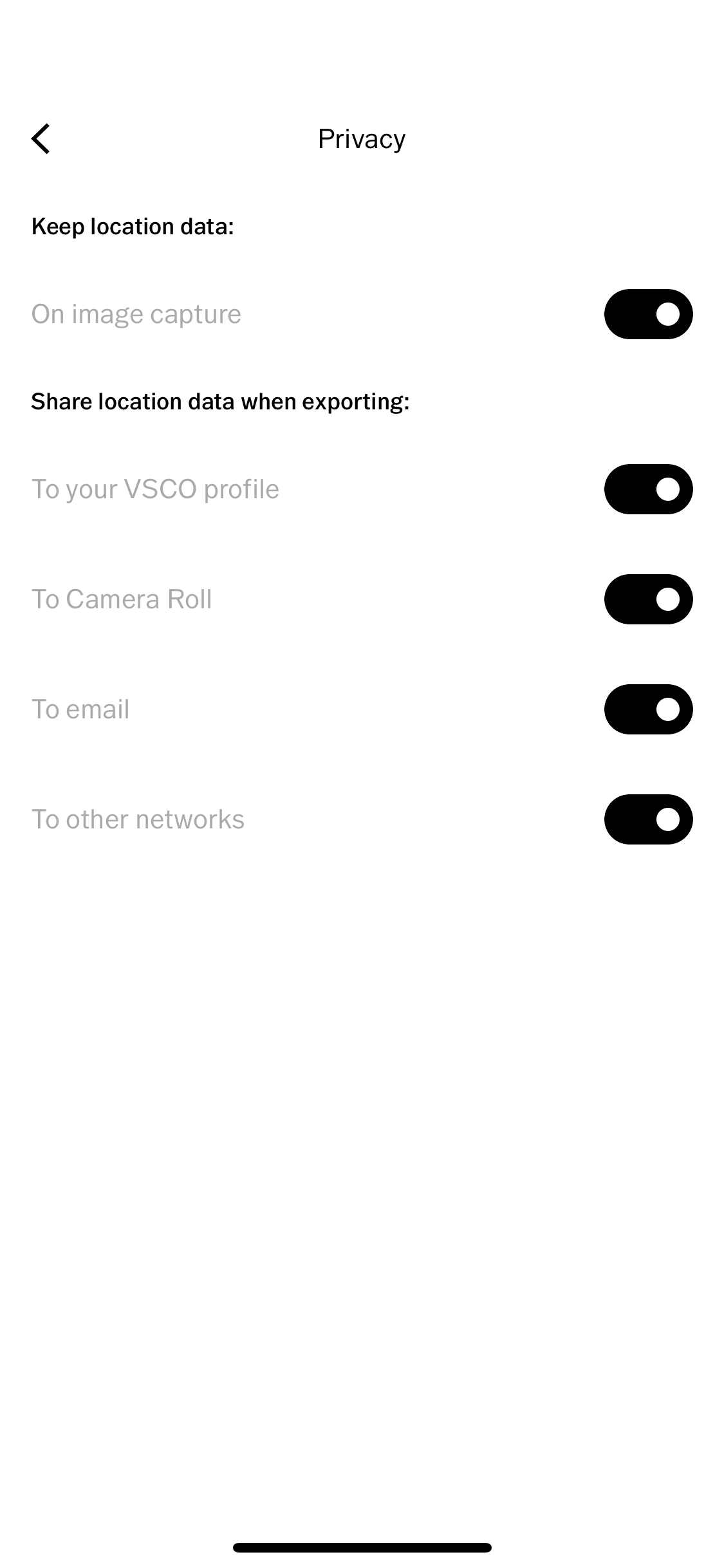 To share your location tap on the Location icon

You have the option to enable or disable the location before publishing.
You are not able to remove or add the location once the image has been published. If you would like to remove the location on an image, you will need to delete the image from your VSCO Profile.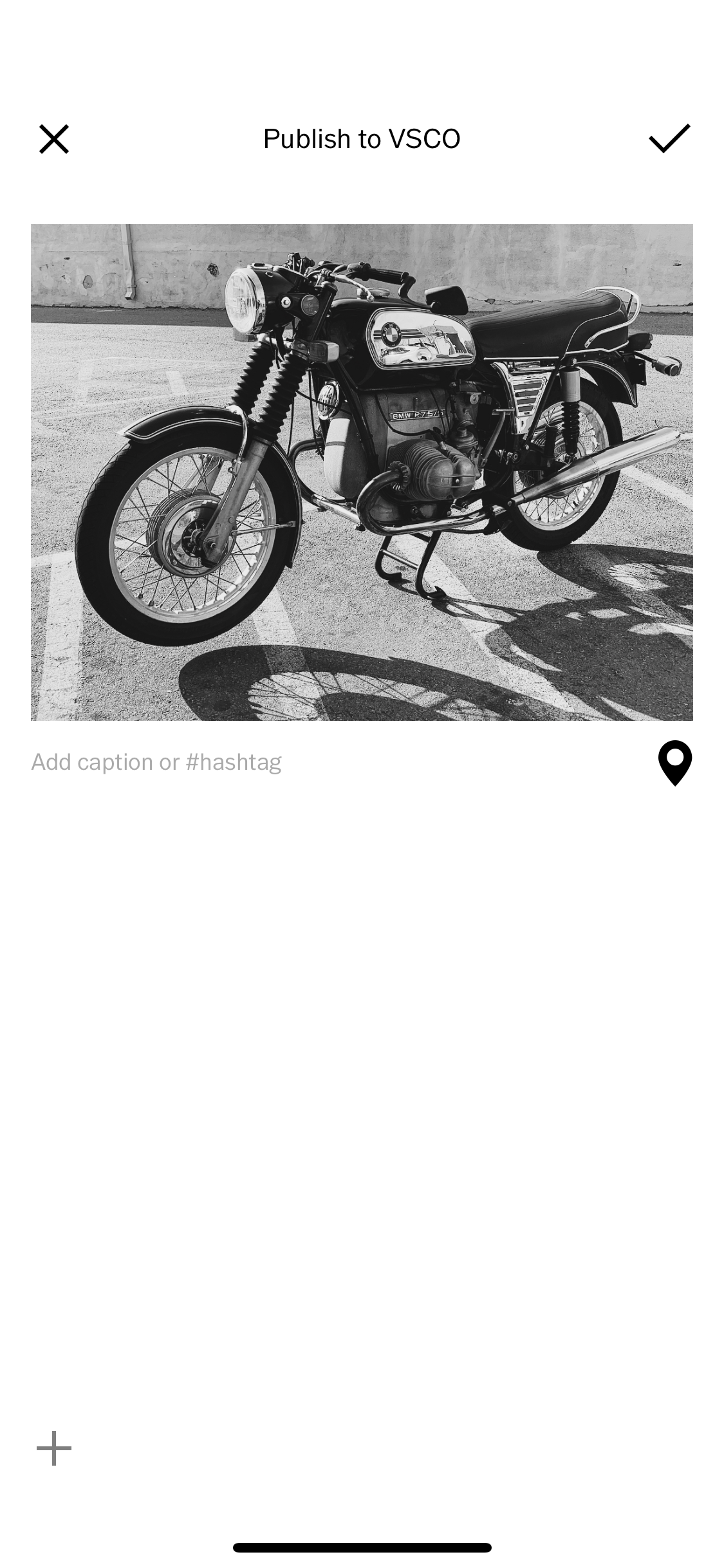 Apple / iOS Location Settings
Please see Apple's article on how to enable or disable location services.
Android Location Settings
Please see Google's article on how to enable or disable location services.
DSLR / Mirrorless or other non-mobile cameras
Navigate to your camera's settings option and make sure location data is enabled or disabled if this option is available.
If you don't see this option, please contact your camera manufacturer to determine how to enable or disable location data on your images.
If you aren't already a VSCO Member, we invite you to join our community and try out a free 7 day trial of the VSCO Membership.