Sharing an image from VSCO to others
To share an image from a VSCO Profile, tap the image once to see the Detail view.
Tap on the Options icon

in the top right-hand corner to reveal the Share options.
From here you can choose to copy the link or tap on More for more sharing options.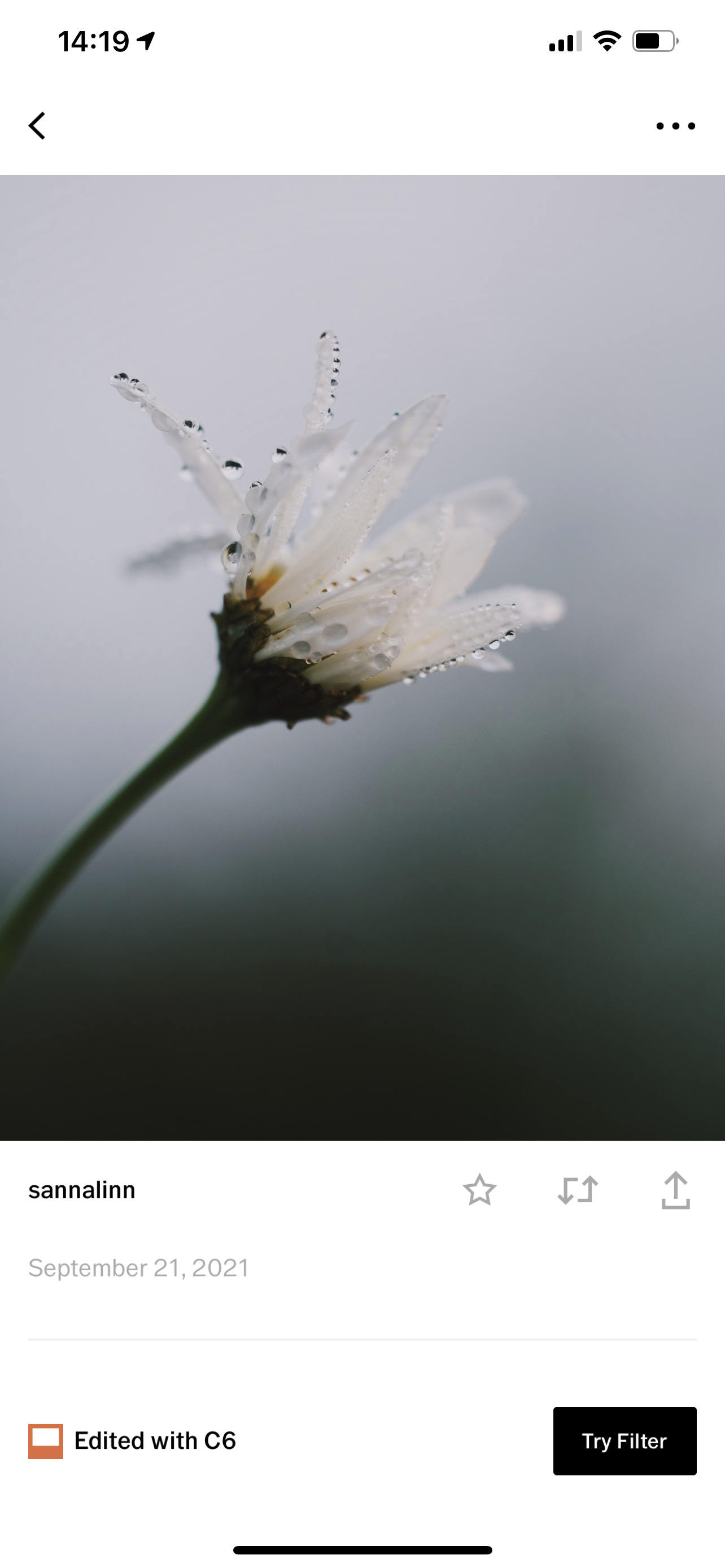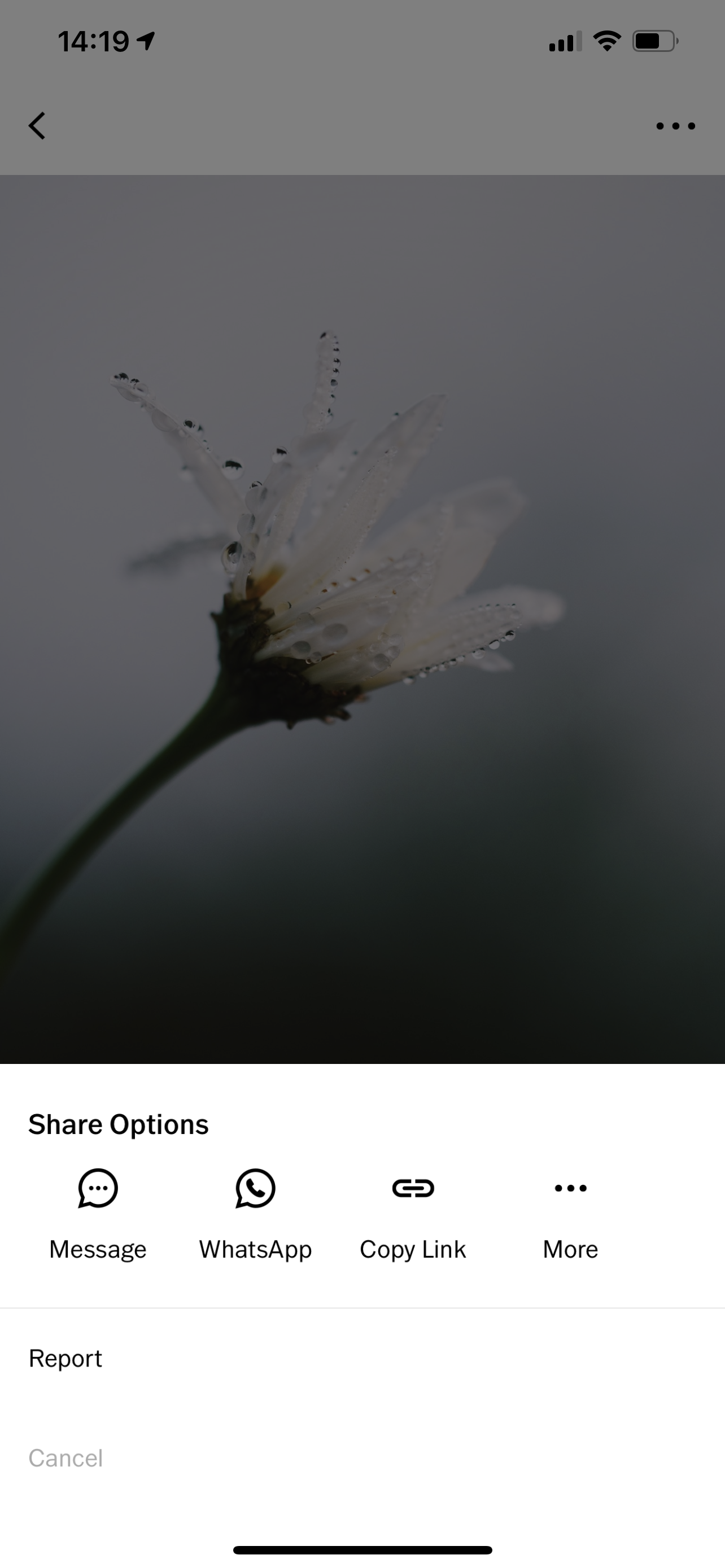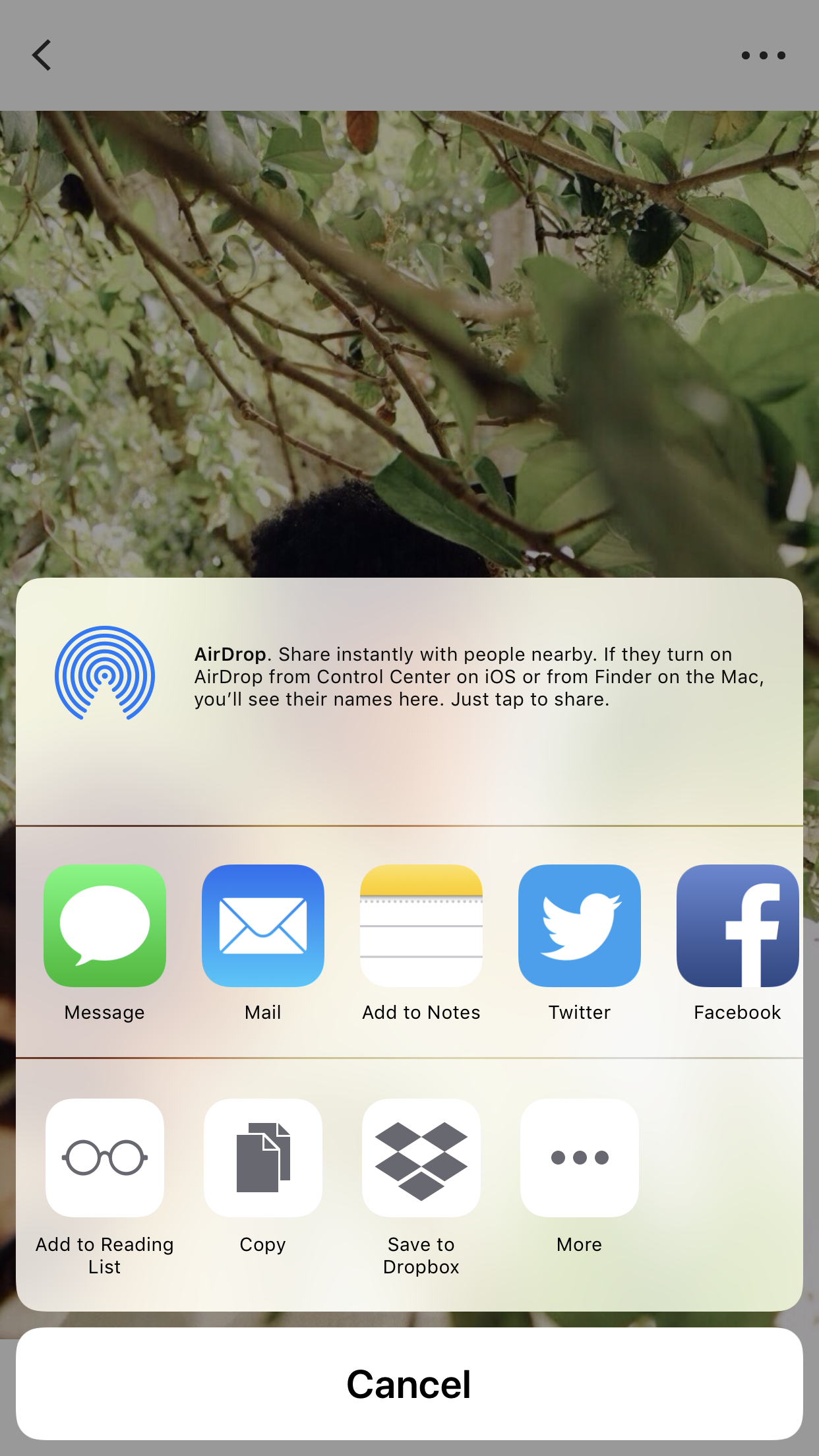 Sharing an image in a message to another VSCO user
You can only share an image with another VSCO user in a message if that VSCO user follows you.
1. Tap on the Share image icon

2. Tap on the user you'd like to share the image with and tap on the Forward icon at the bottom of the screen.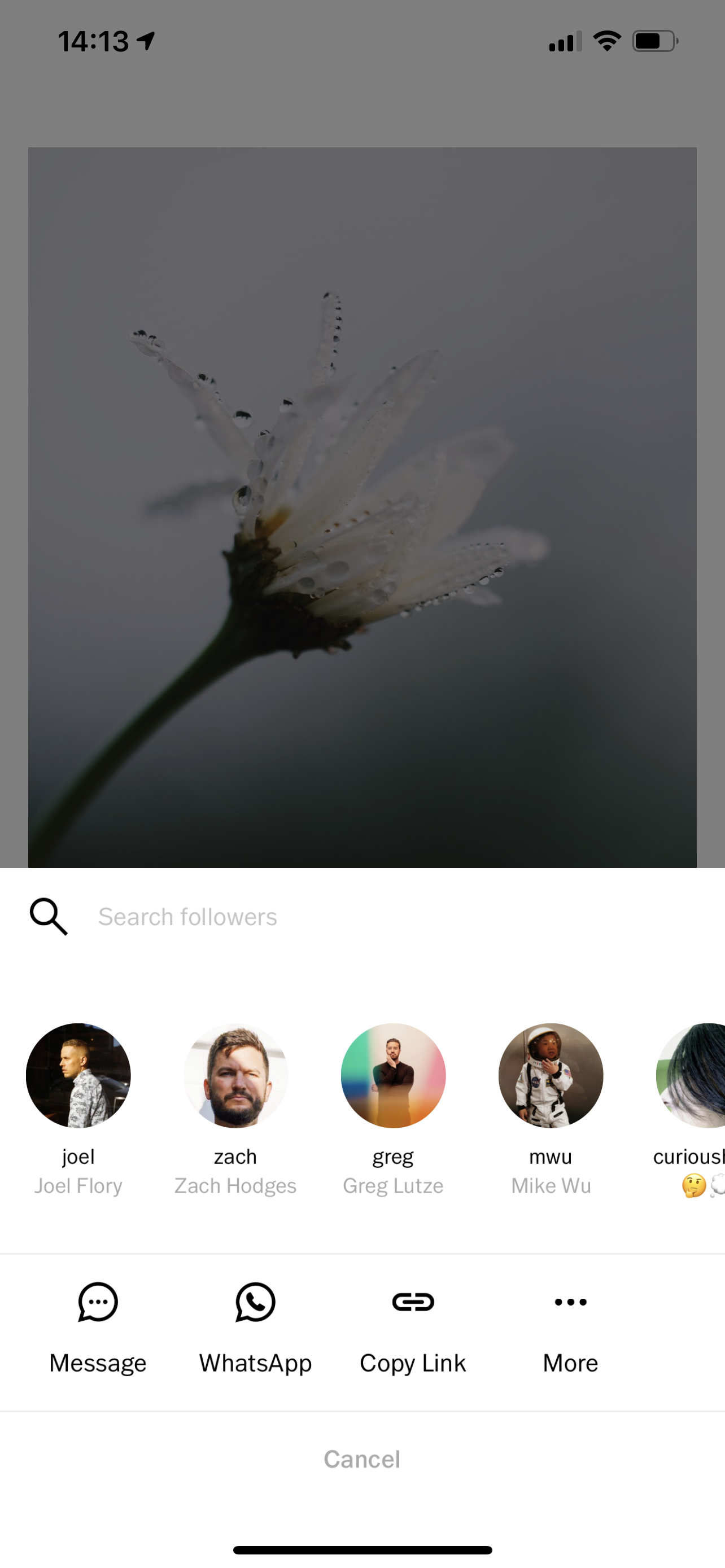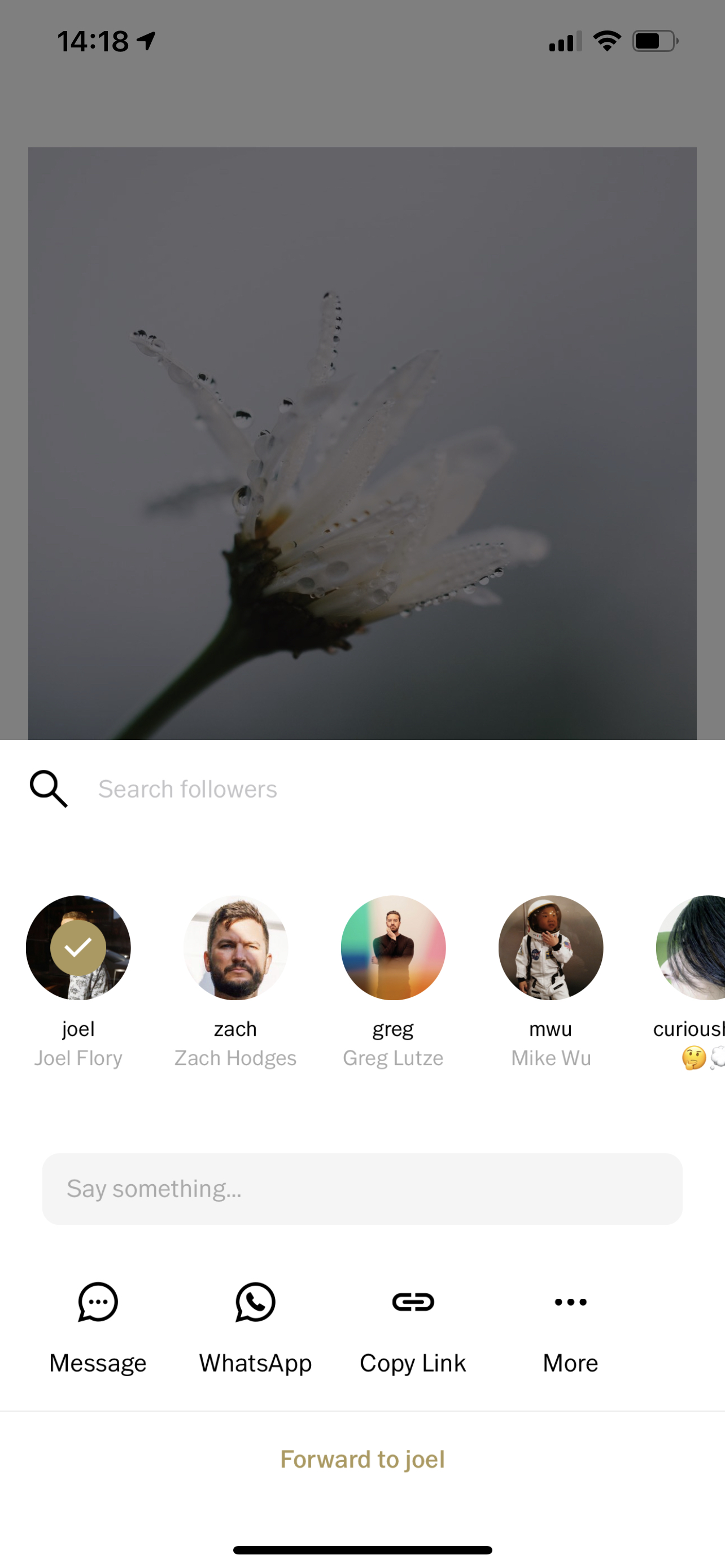 If you aren't already a VSCO Member, we invite you to join our community and try out a free 7 day trial of the VSCO Membership.