In this article, you will find several sections that cover how to use the entire VSCO app.
This includes your Studio, Editing, Saving, Profile, Capture, Share, Explore and Discover.
Studio
You could access the VSCO Studio area by tapping here.
Your Studio is where you can import and store media (photos/videos) from your Camera Roll / Gallery and photos captured with the VSCO in app camera. This is the starting point for editing media.
Please note that your Studio no longer stores a new copy of imported media. Any imported media from your camera roll are references to the original media in your Camera Roll / Gallery. For more information, please see how VSCO stores photos.
Additionally, your Studio is separate from your VSCO Profile. Any media located in your Studio are completely private and media that you post to your VSCO Profile are public for anyone to see.
To access your Studio, tap the Studio (+) icon
Tap the photo or video you wish to edit then tap on Edit icon

You can edit one photo or video at a time.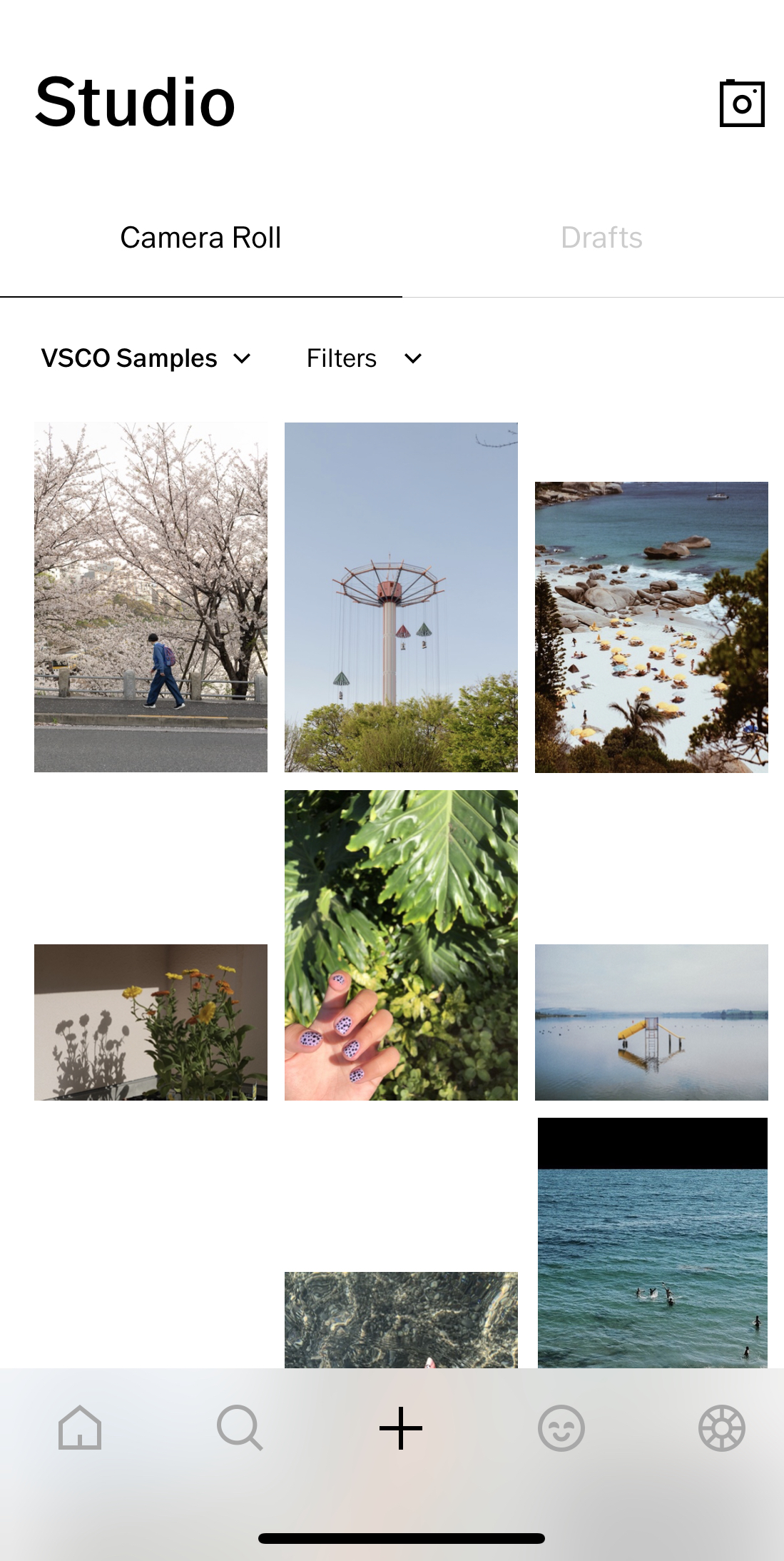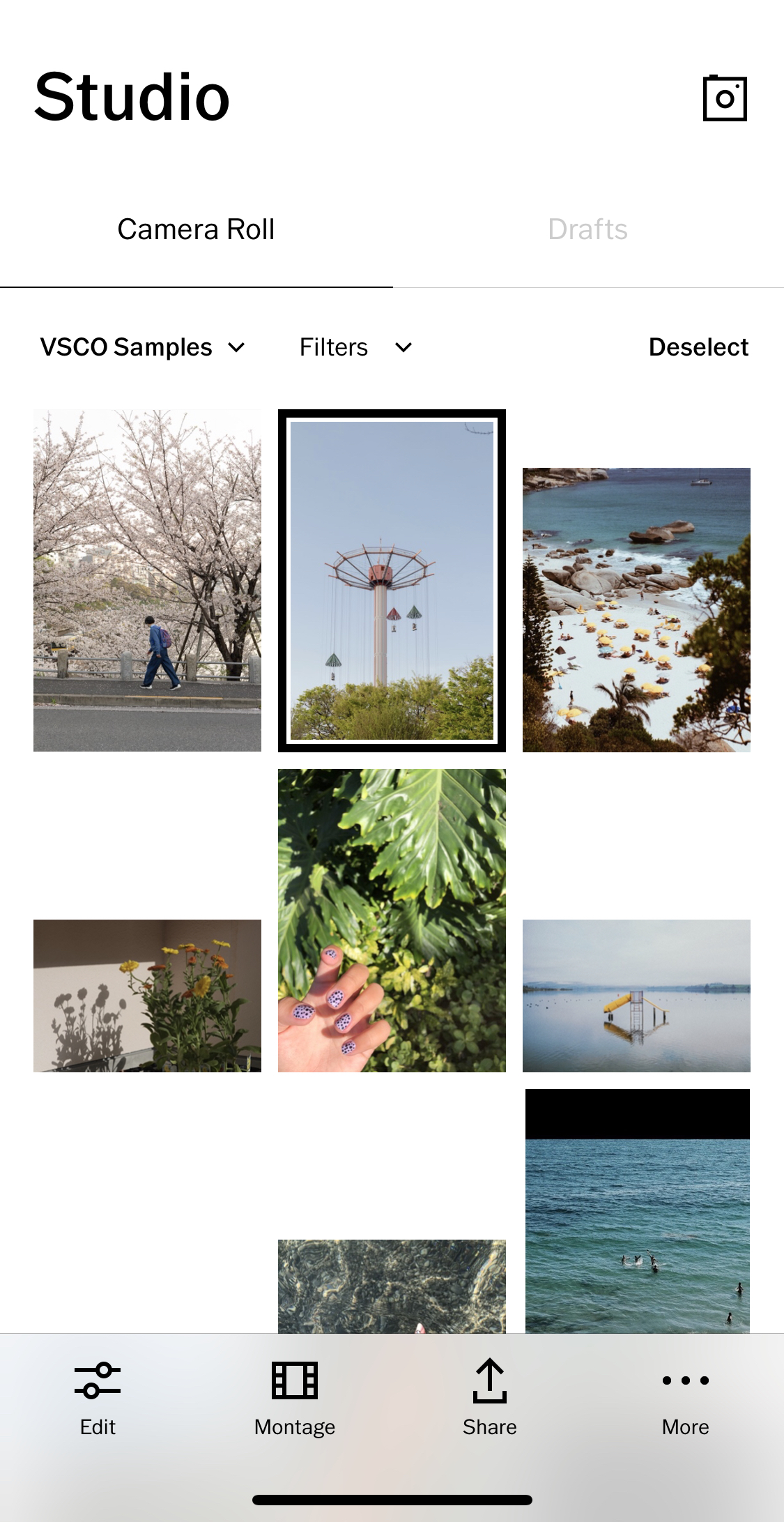 Montage
If you want to create a Montage tap on the Montage icon

For more info, please see the article Montage FAQ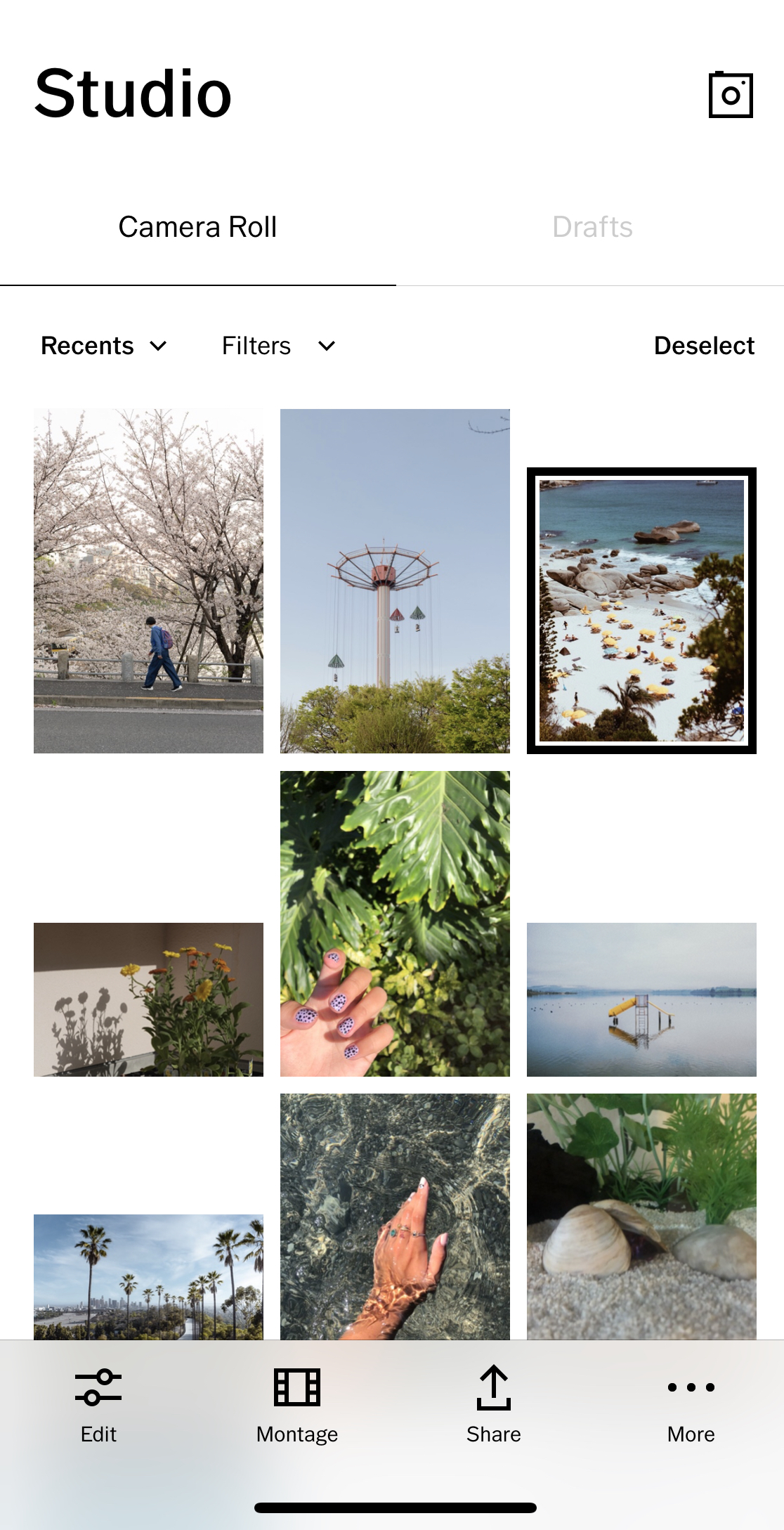 Saving a Montage Project as a Draft-
Launch the VSCO app.

Tap on the Studio section.

Tap on the Montage icon.

Add Media to the Montage project and make edits.

Tap Next

Slide the Save options to show "Save Draft."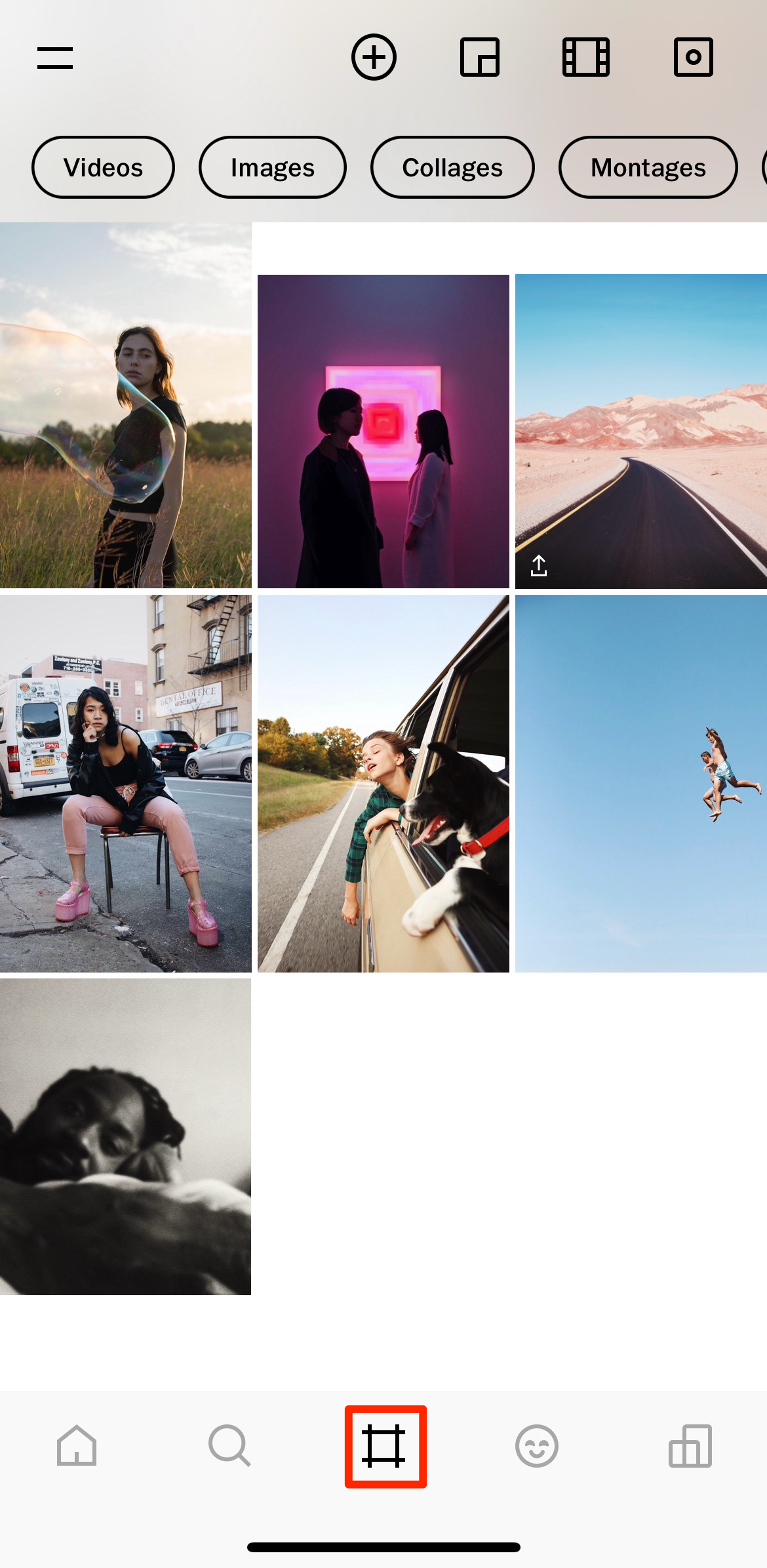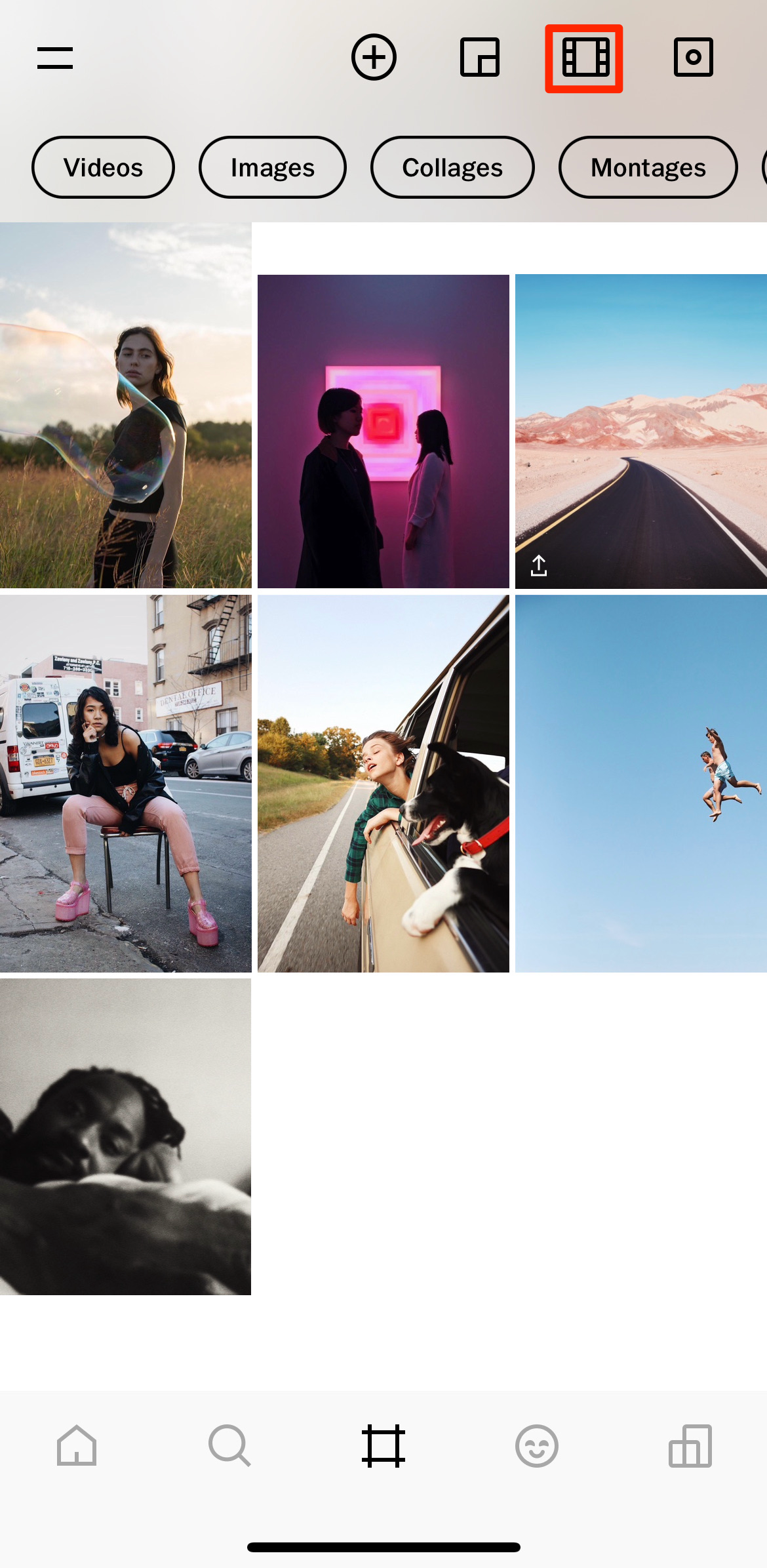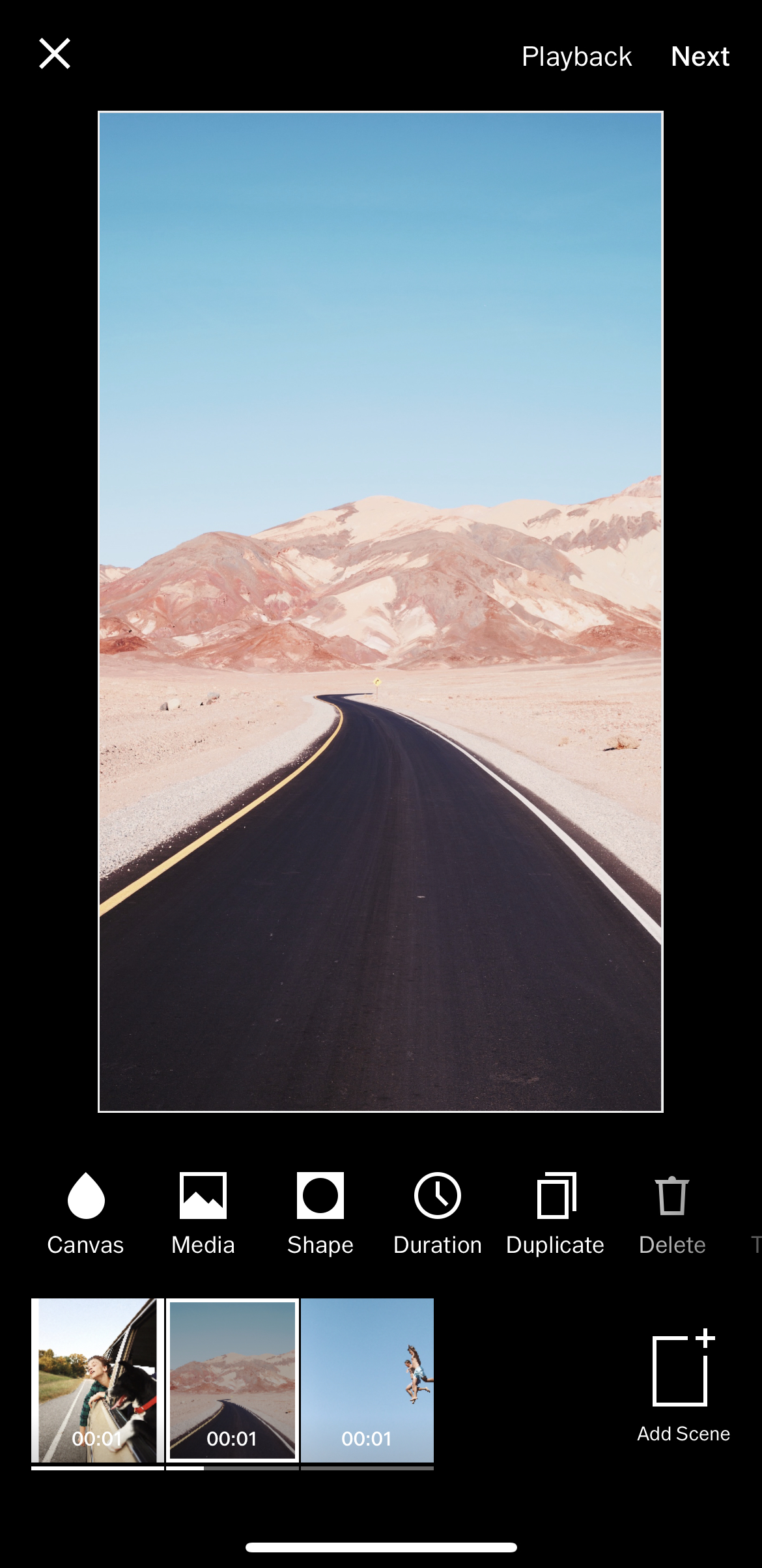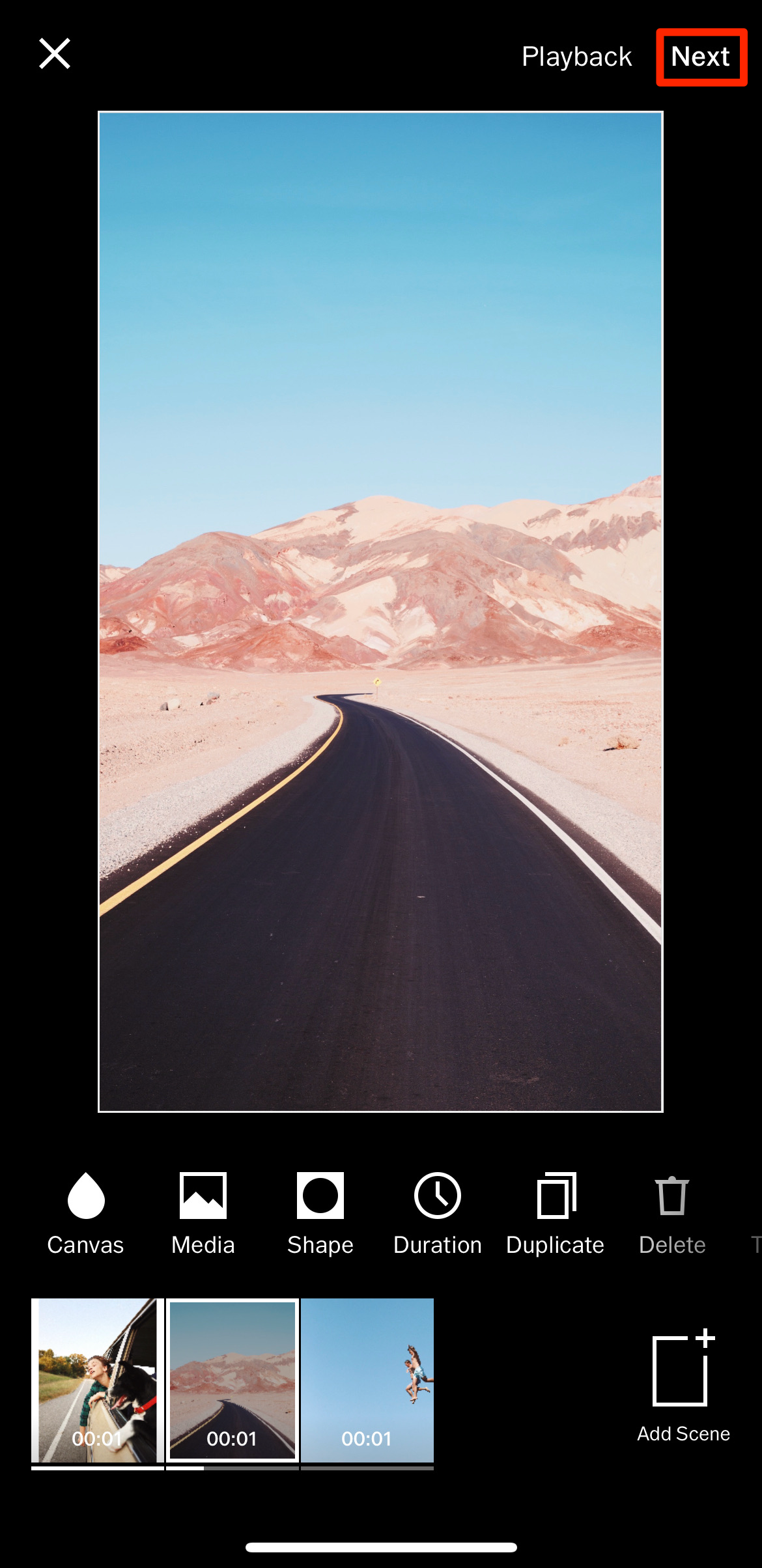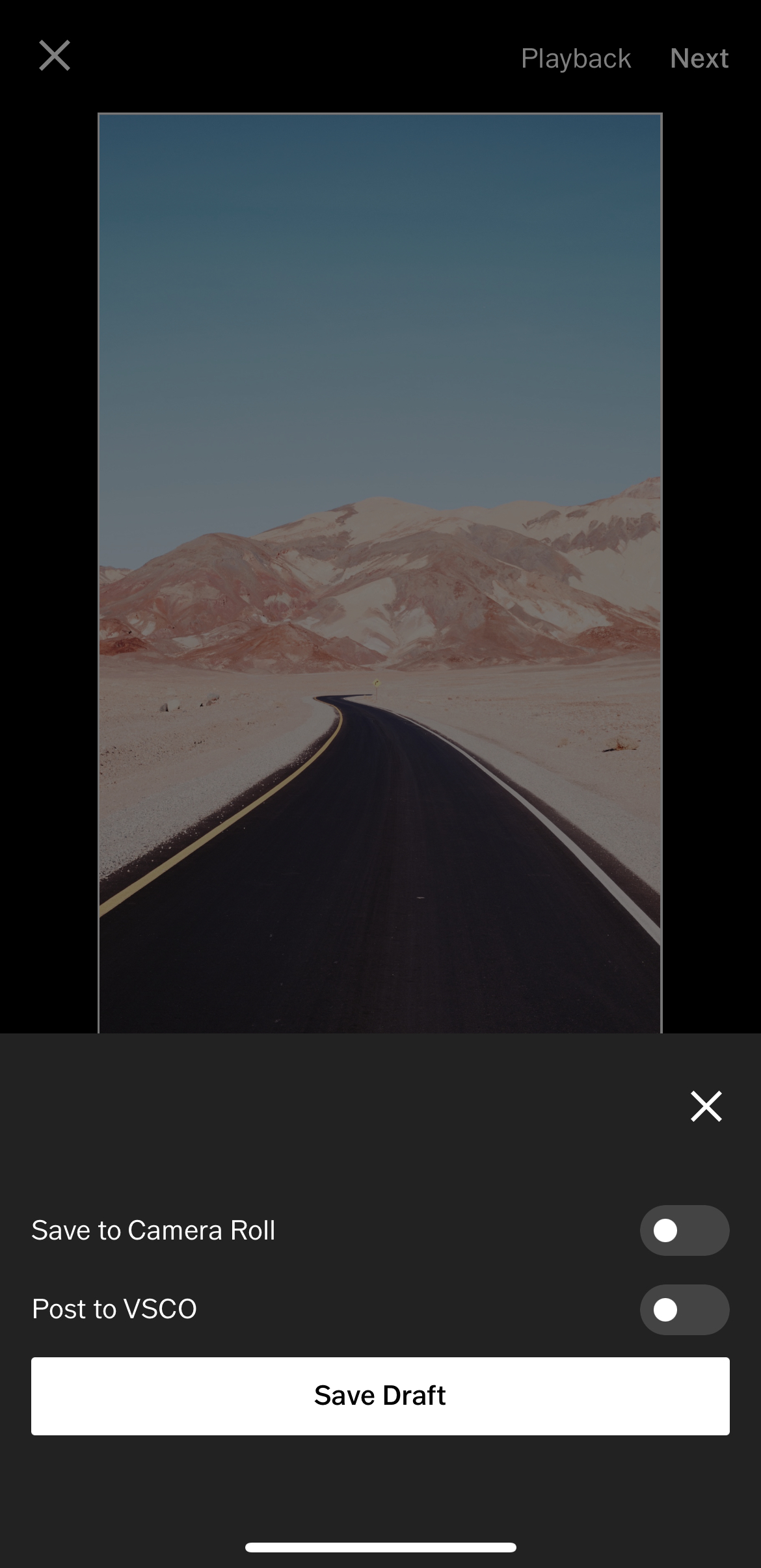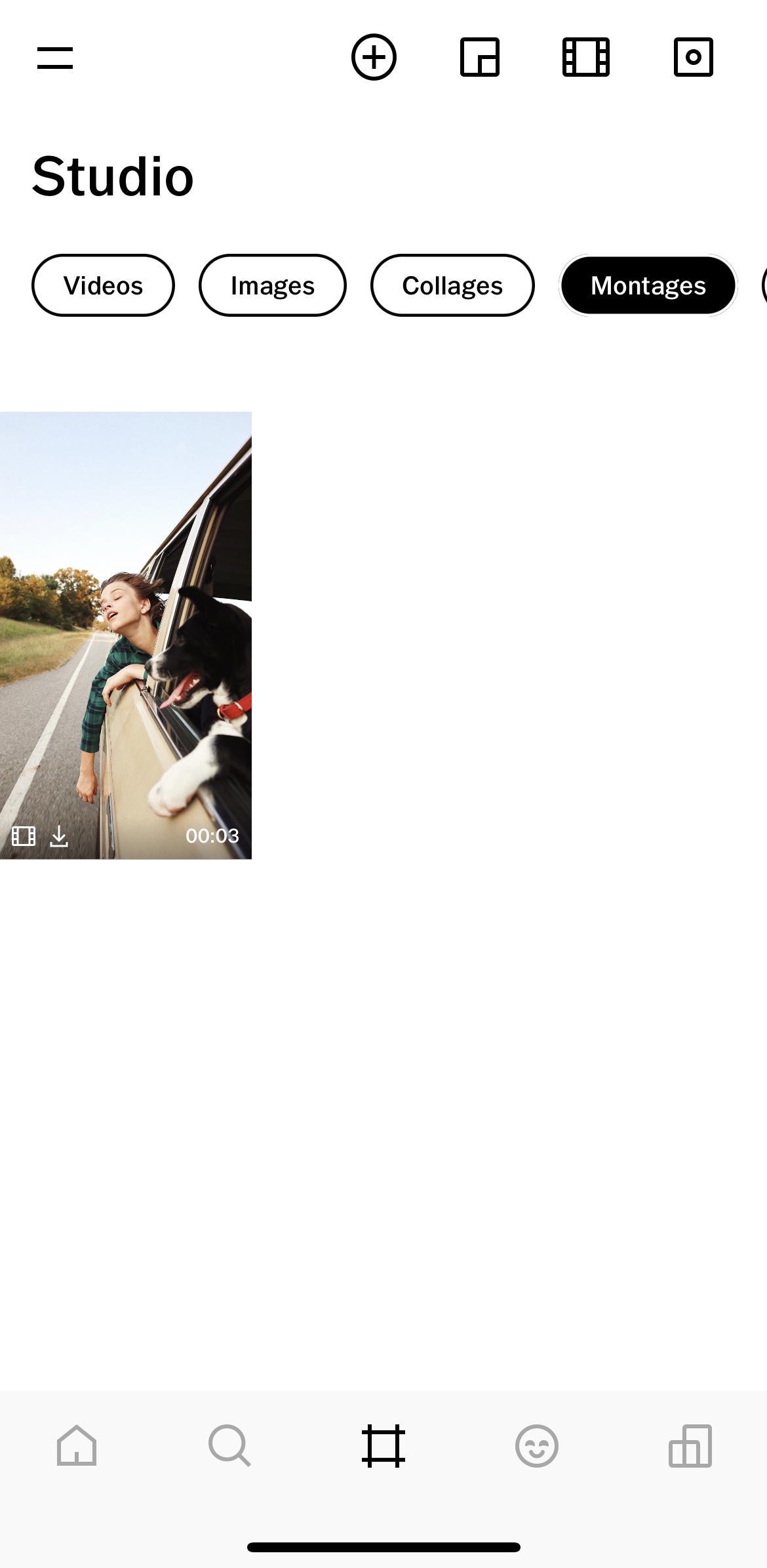 VSCO Editing
To start editing, select a photo or video and tap on the Edit icon

.
You can begin editing with Presets

or with the Toolkit

.
If you start editing with a preset, tap on a preset you wish to use, and tap on the same preset for more options.
For classic mobile presets you will only have a preset strength slider. These presets are artistically colored presets and do not emulate analog film.
For Film X presets, which have white borders, you will have strength, character, and warmth sliders. These presets emulate actual analog films from Kodak, Fuji, Ilford, Agfa, etc. For more information on Film X presets, see our article How to use Film X.
Once you've made your adjustment to the photo or video, tap on the Check icon √.
Classic mobile presets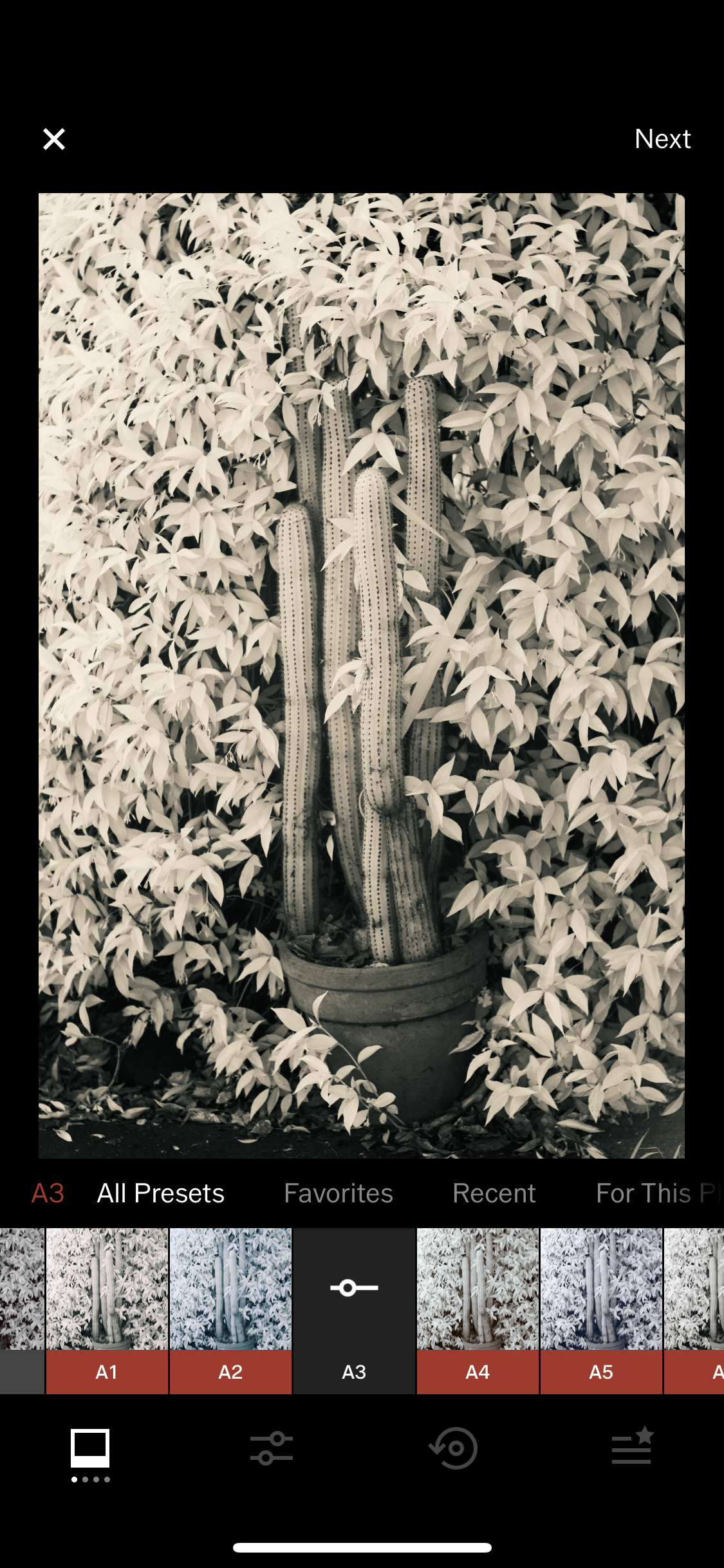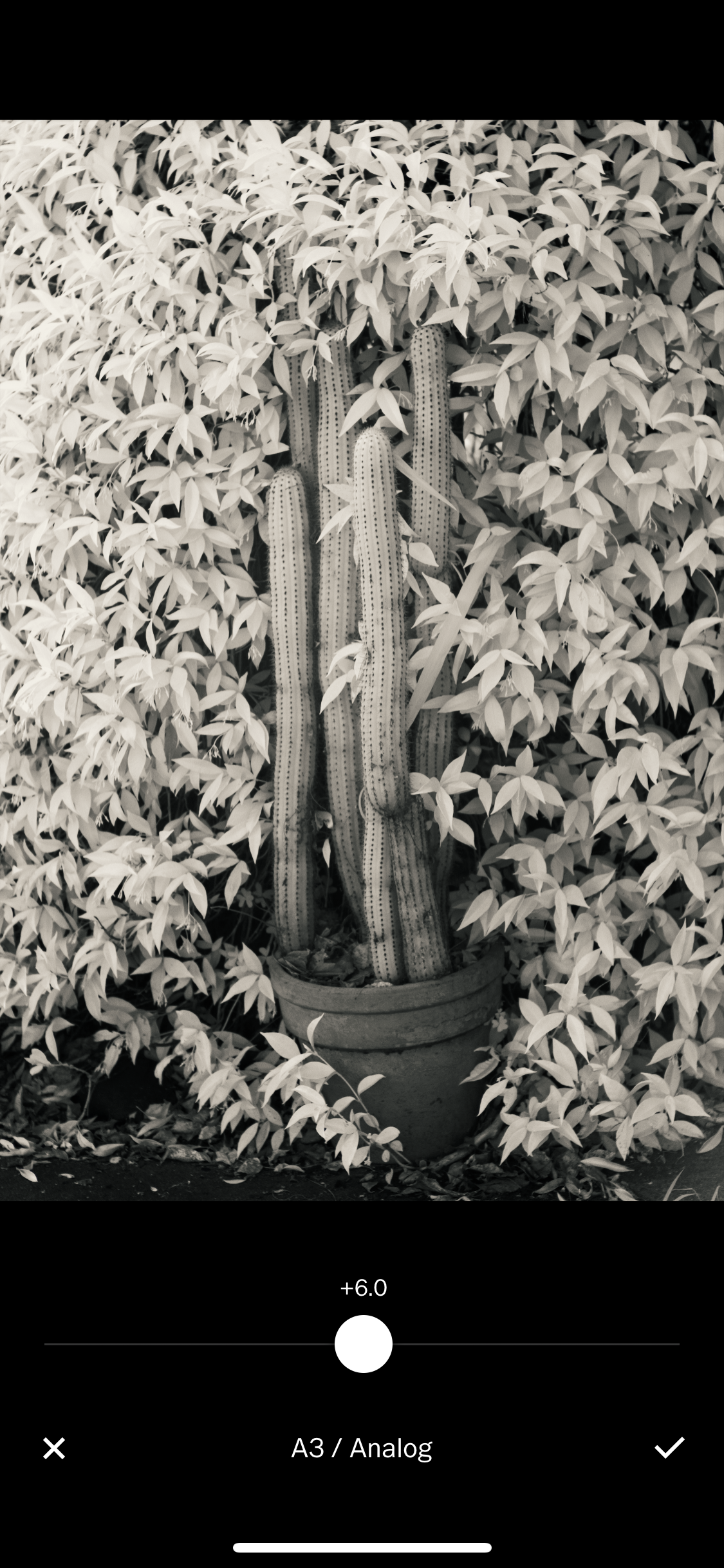 Film X presets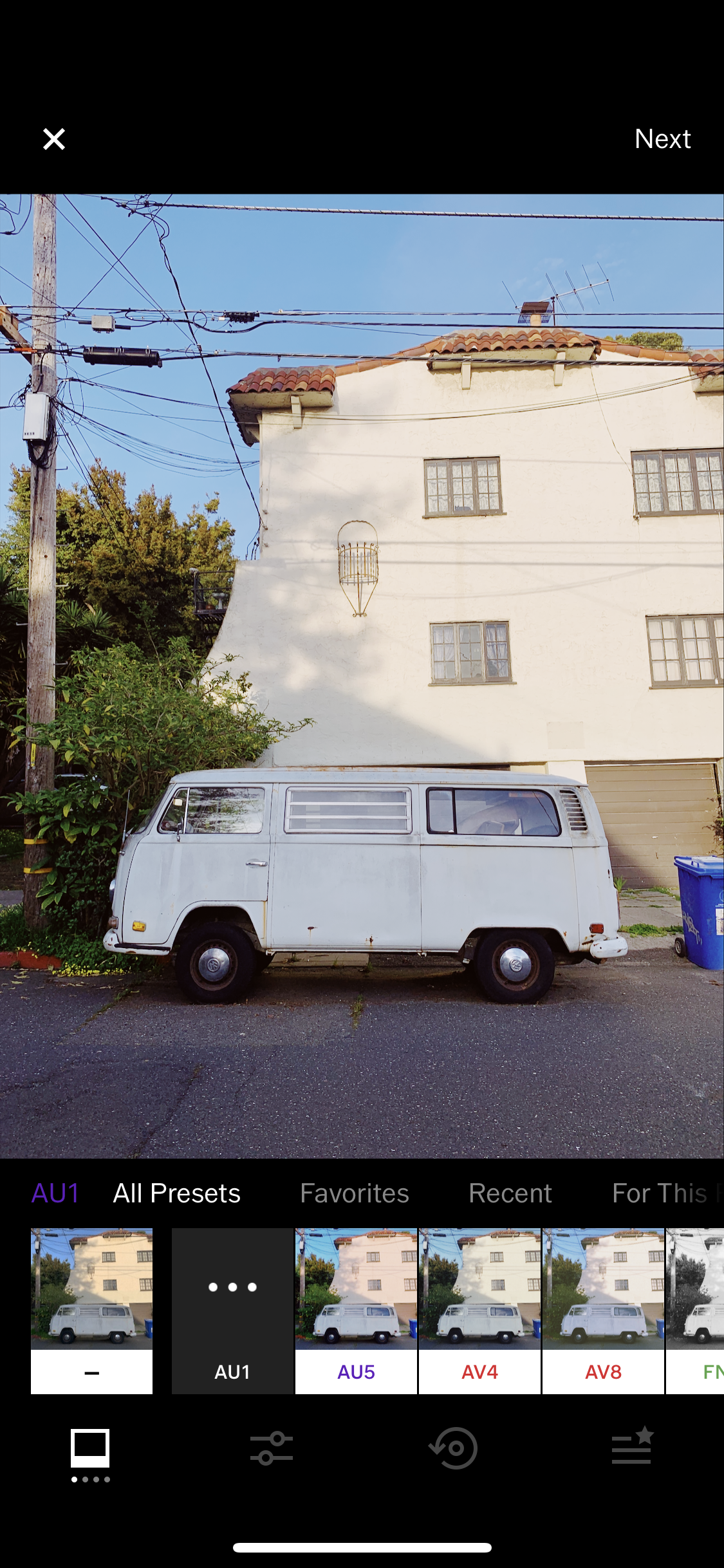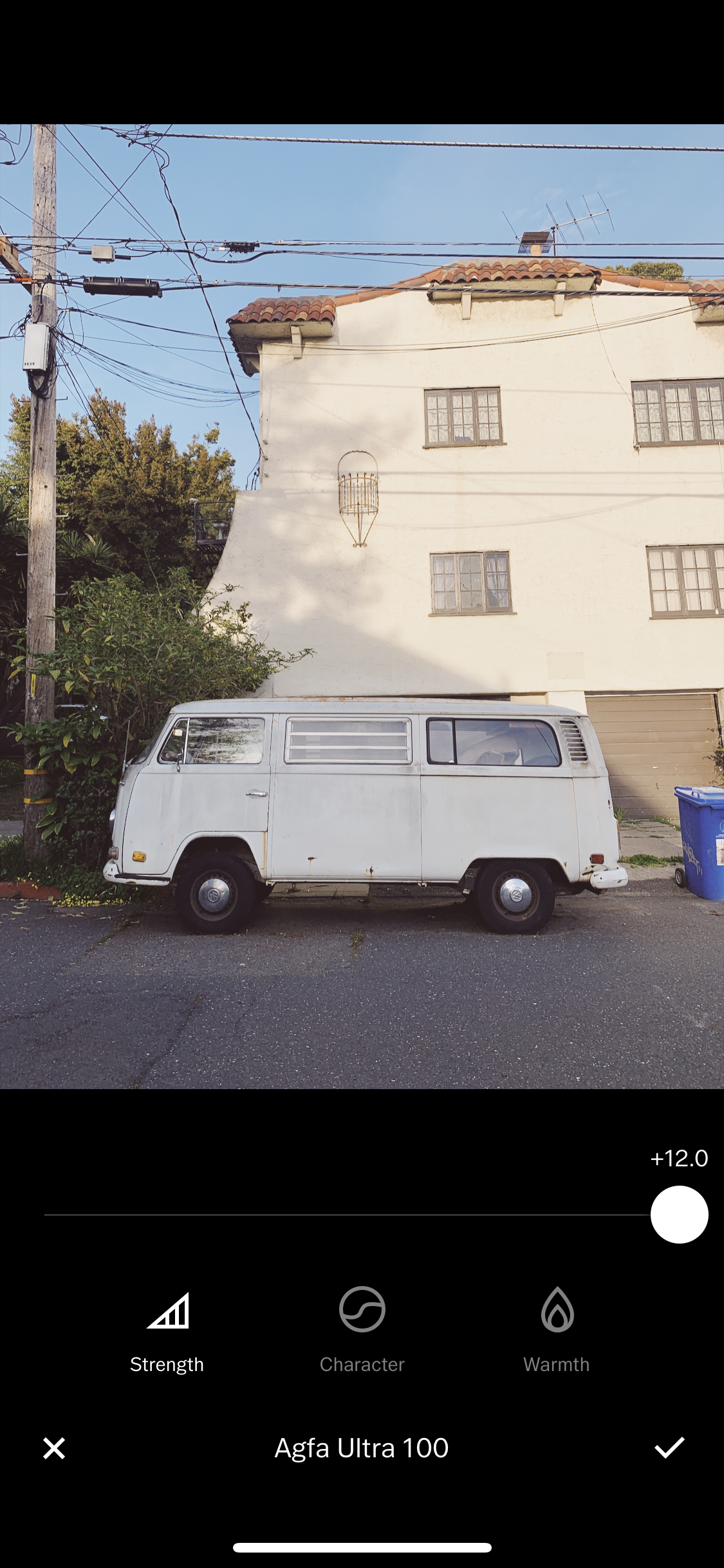 Toolkit
Tap on the Edit icon

to access your toolkit.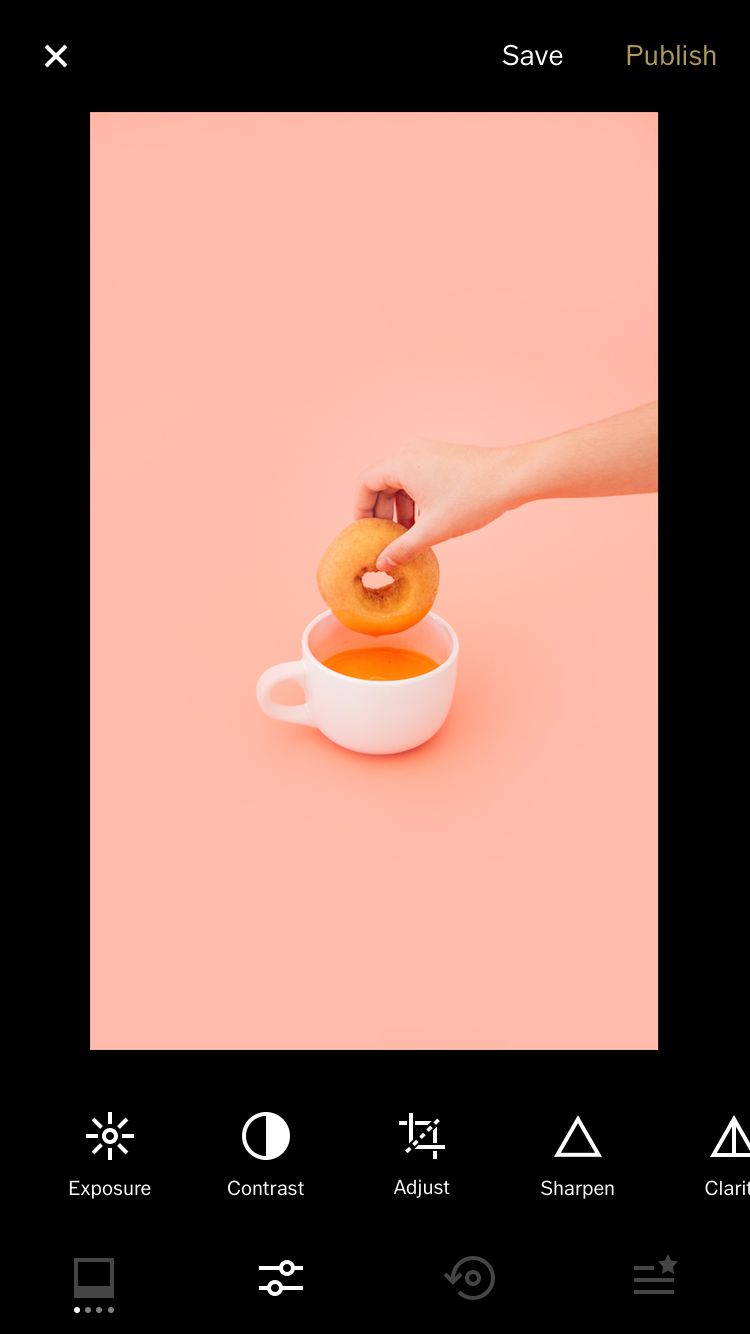 Here you can use the toolkit items to fine-tune your photo or video.
If you wish to see more toolkit items, swipe left on the toolkit bar at the bottom of the screen.
After you have completed your edits, tap "Next" in the top right corner.
Saving
After you have tapped on "Next" in the Edit view, you will then have the options to save a copy of your edited media to your Camera Roll / Gallery, post to VSCO, or save a draft of your edited media in your Studio.
If you only want to save a draft of the edited media, toggle OFF the Save to camera roll and the Post to VSCO options.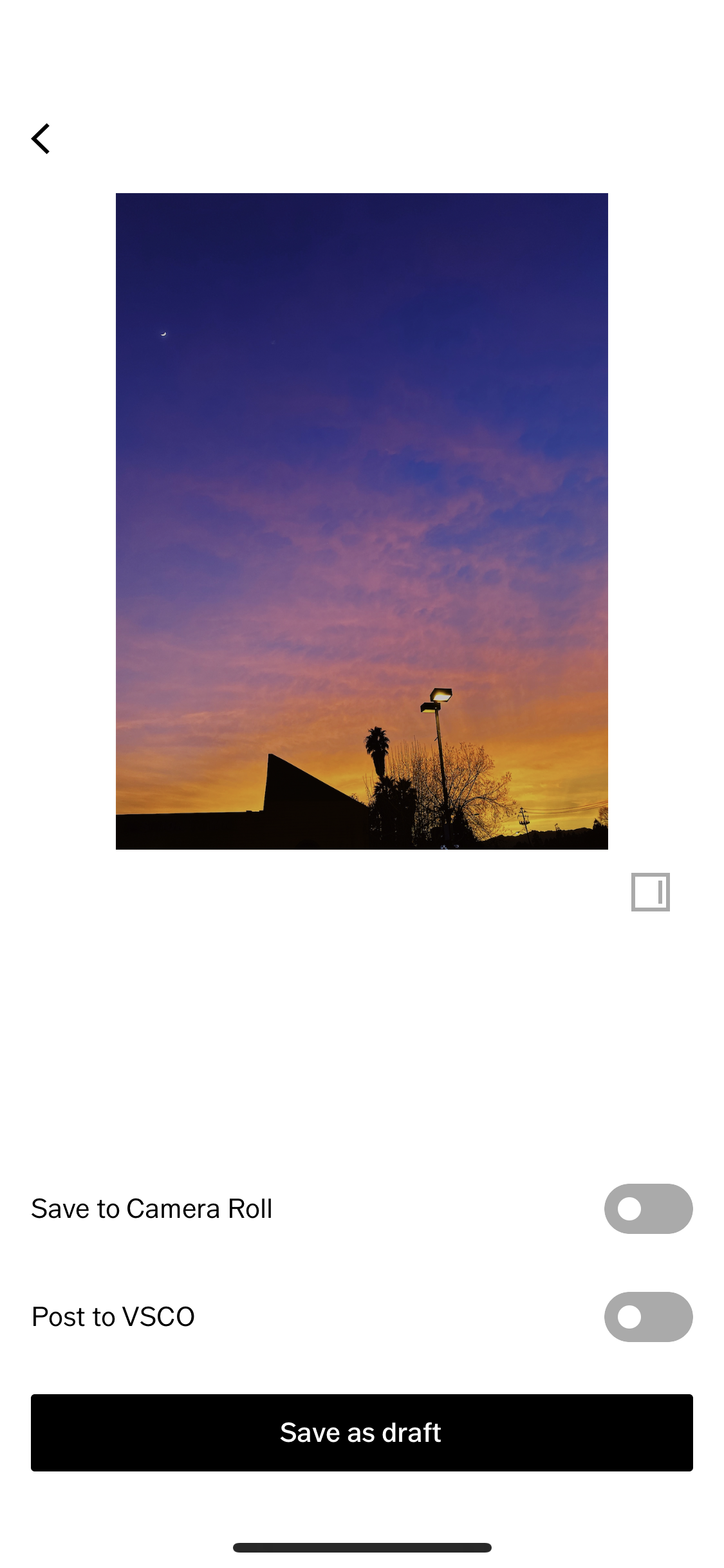 If you want to save a copy of your edited media to your camera roll, toggle ON the Save to Camera roll option. If you want to post to VSCO, toggle ON the Post to VSCO. You can toggle ON both options if you wish.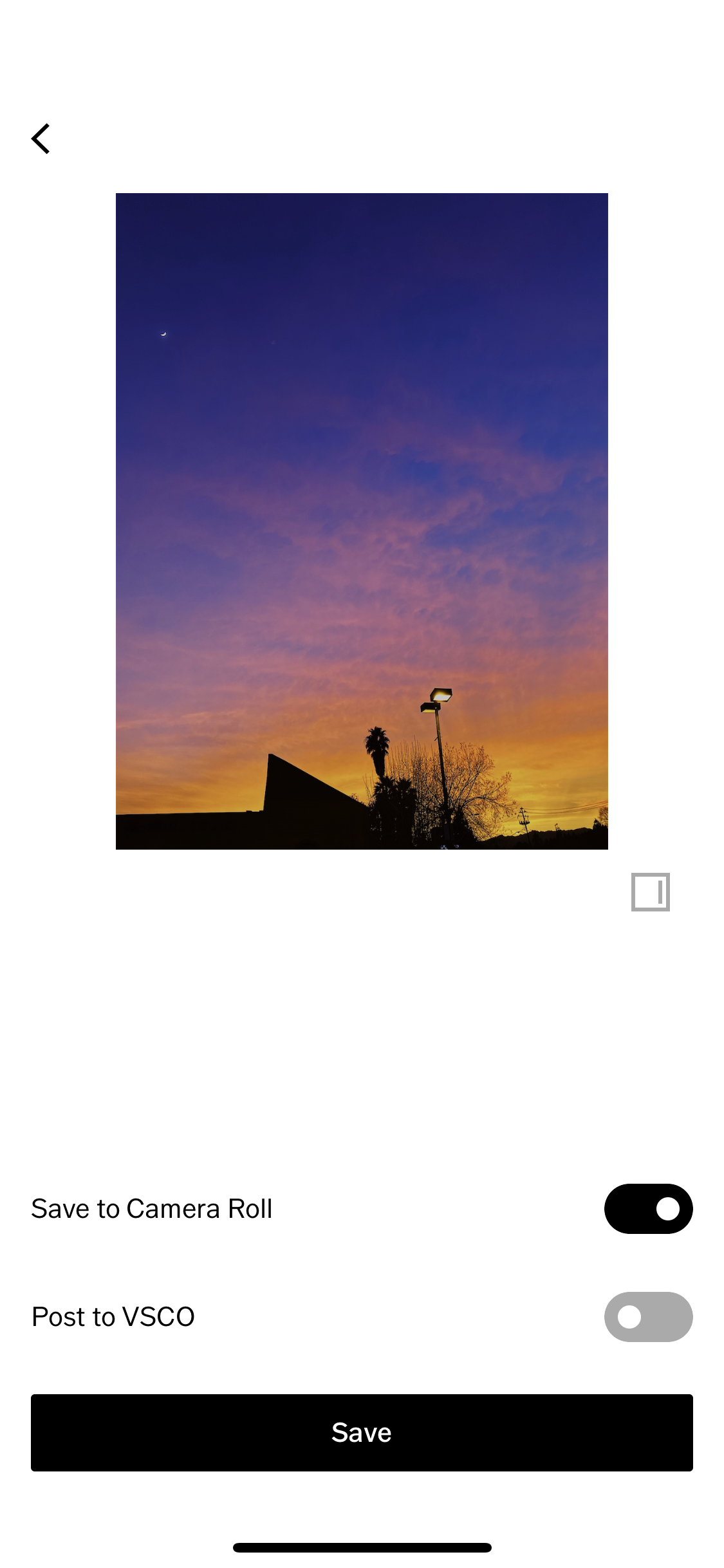 Profile
To post media to your VSCO Profile from your Studio, tap on the media you wish to post and tap on the Post icon

You can add a caption or hastag to your media and tap on the Check mark

in the top right corner to post your photo or video to your VSCO Profile.
Please note posting photos or videos to your VSCO Profile is public for anyone to see whether or not they use the VSCO app.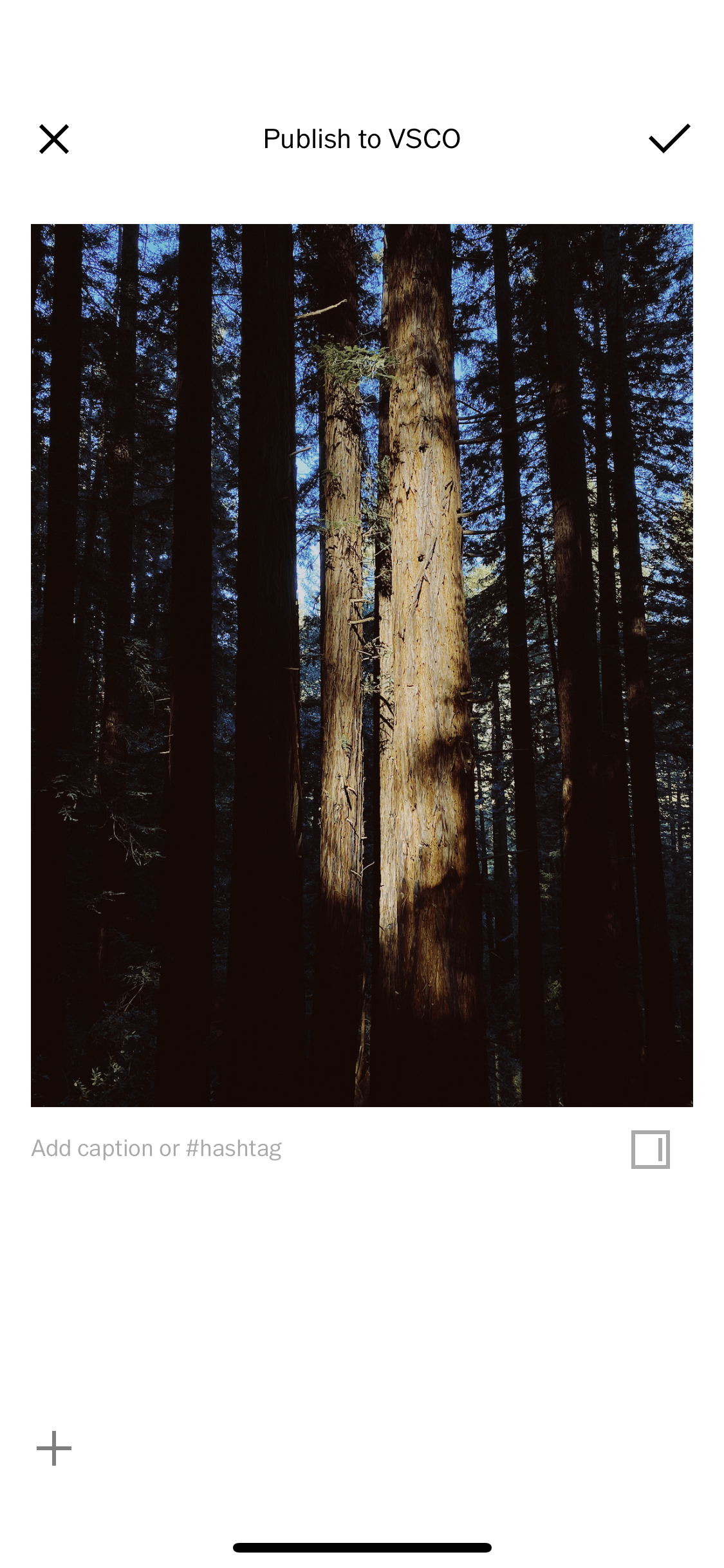 Capture
To capture a photo with in-app VSCO camera, tap on the on your Studio icon

and tap on the Camera icon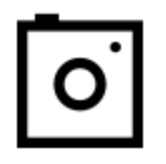 in the upper left corner.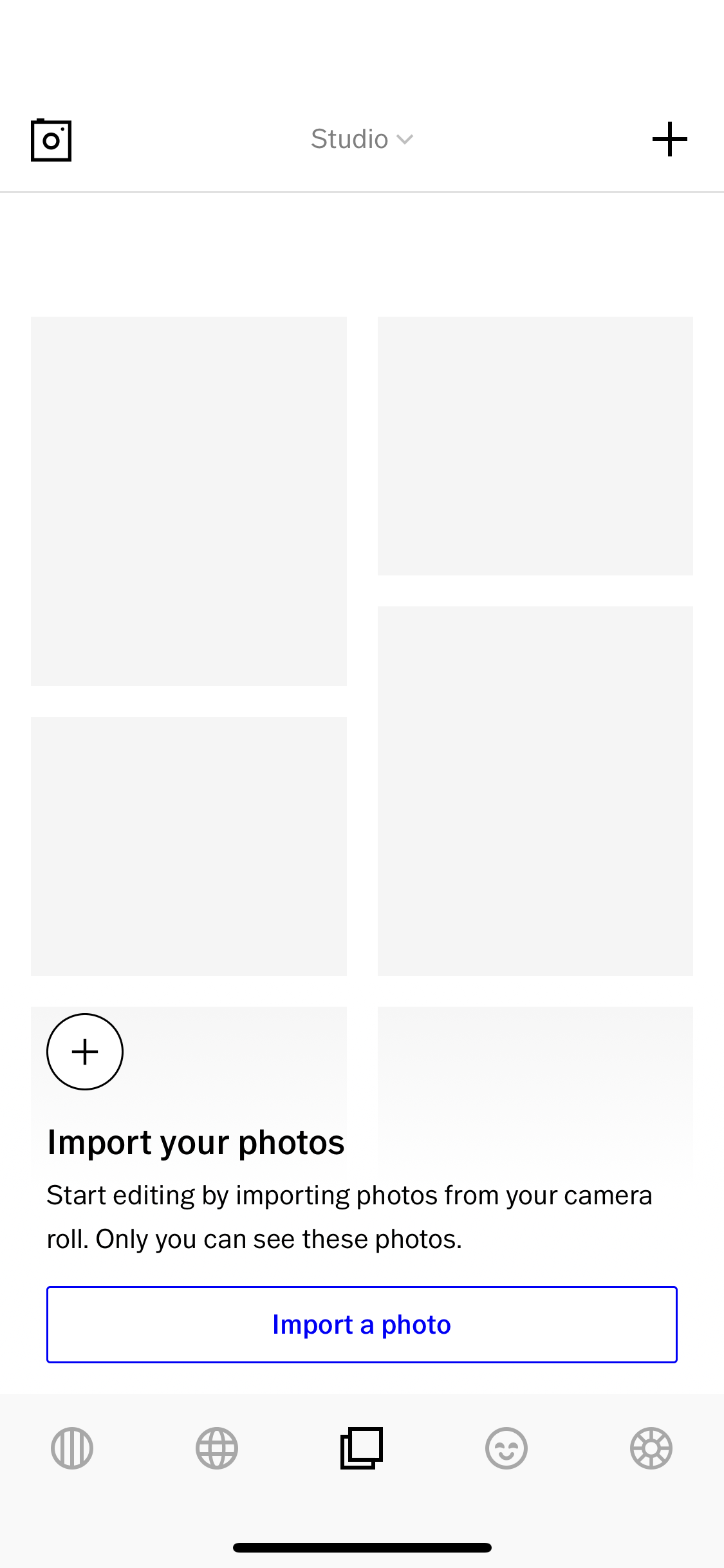 On Android, tap on the camera icon.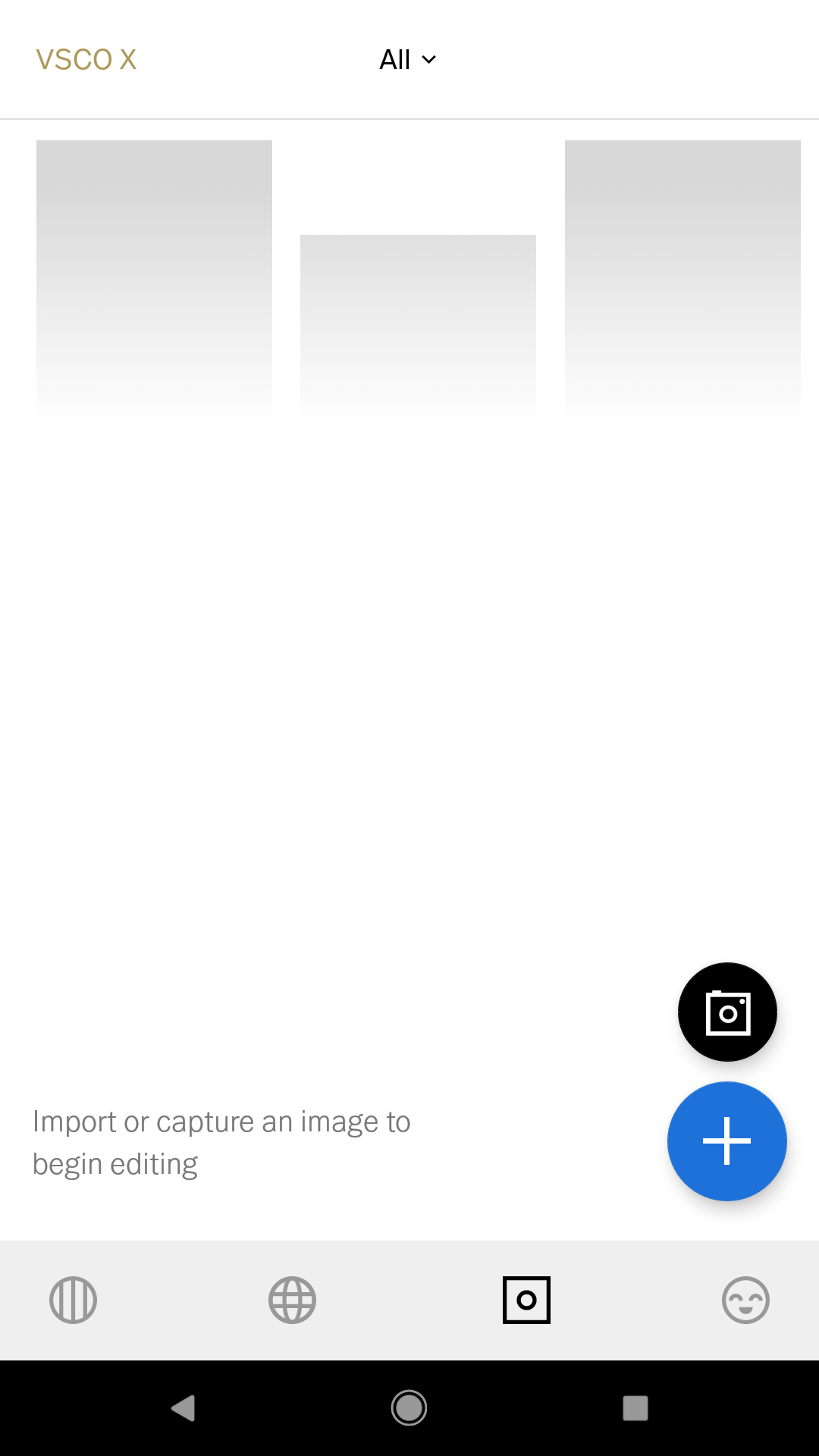 Tap the shutter button to take a photo. On iOS, you can tap on DSCO to capture an animated GIF.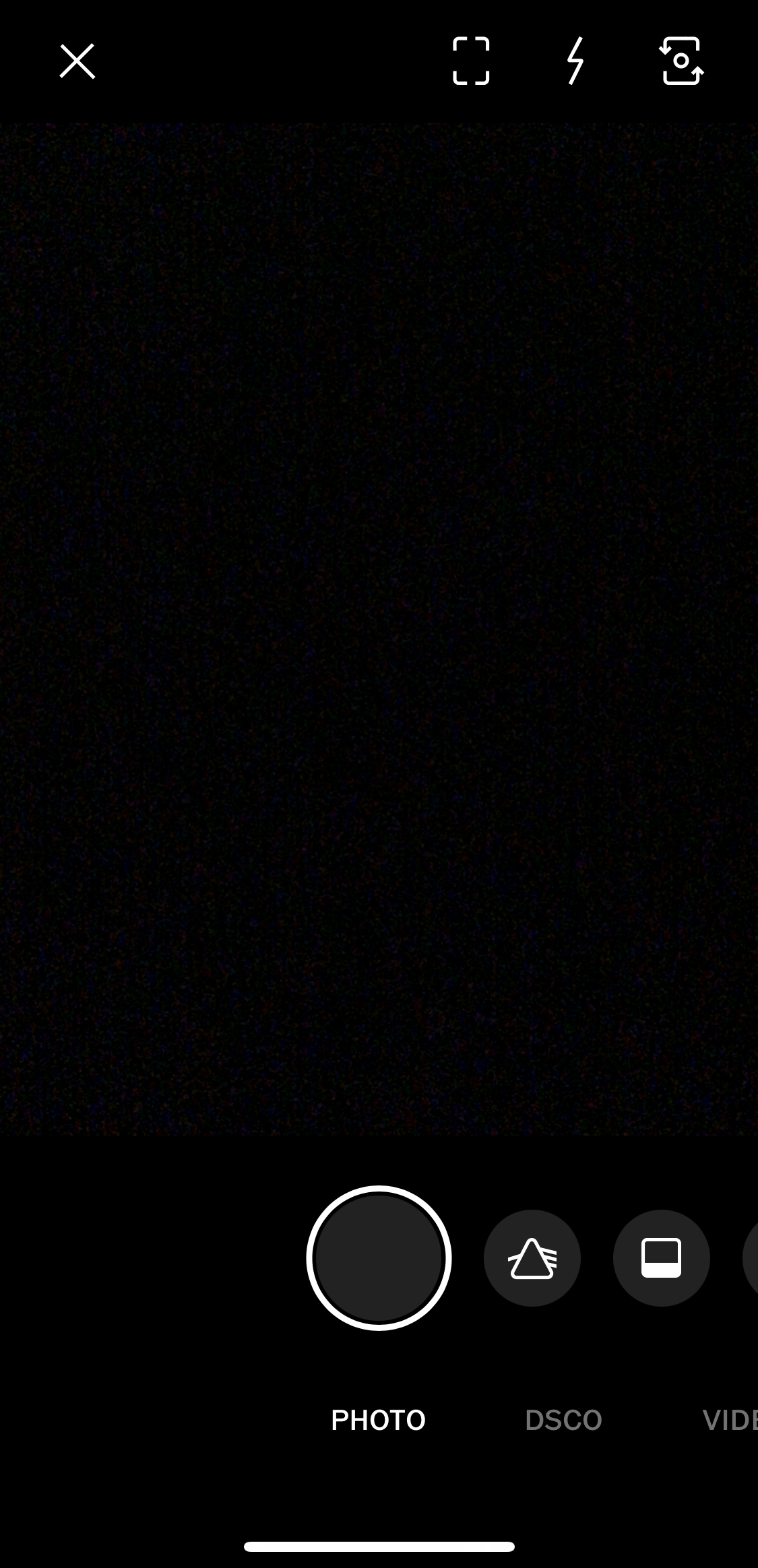 Share
To share a photo or video, tap on the media you wish to share in your Studio, tap on the Share icon.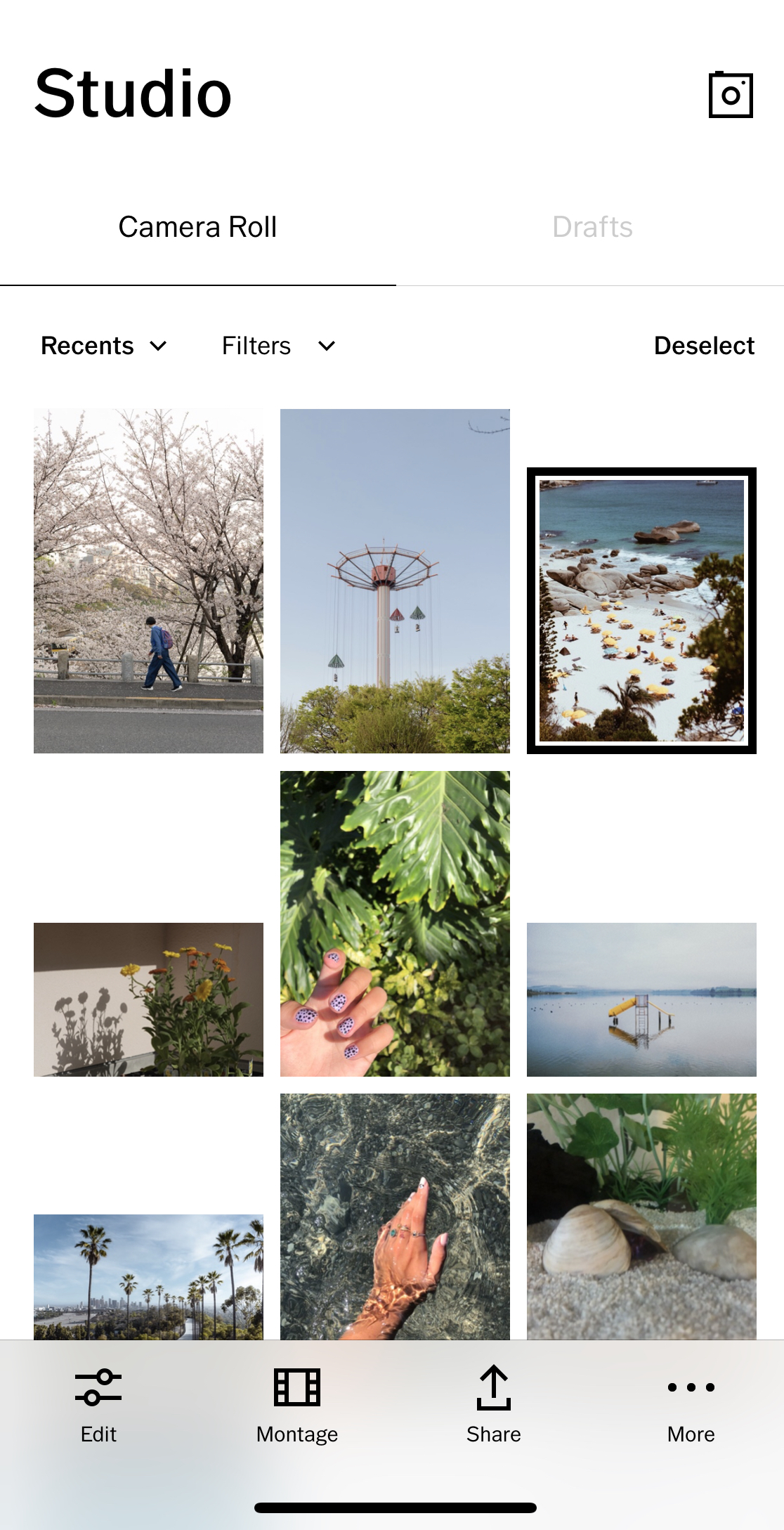 Explore
Tap on the Home icon to access your Feed.
Here, you will find updates from the VSCO Collection and from the creators you follow.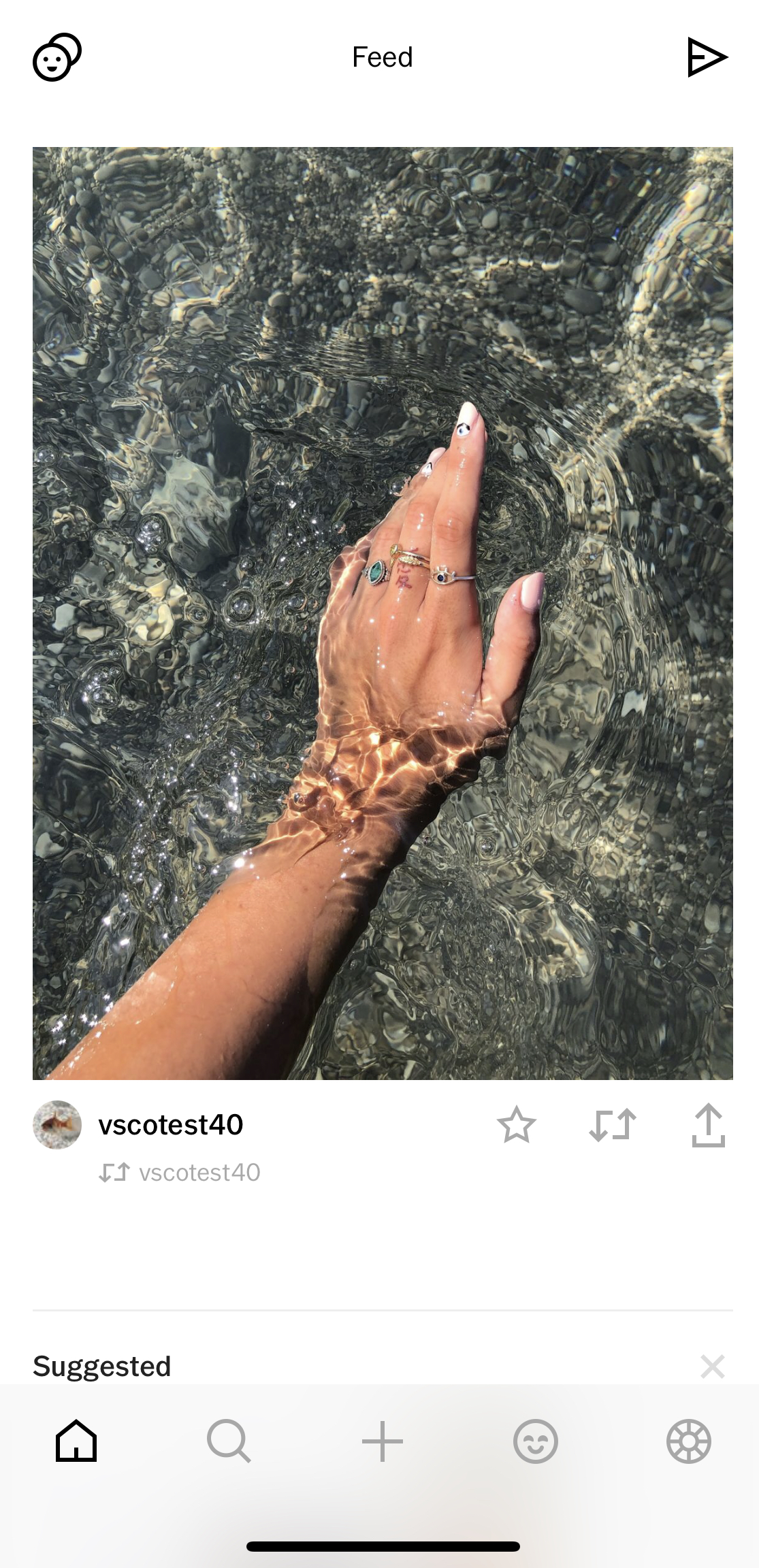 Discover
To search for new and inspiring educational content tap on the Discover icon
From here you can search for people, photos and videos, Montages, and journal posts on VSCO by tapping on the Search icon

To find Suggested users, connect with Contacts or see your Followers or who you are Following tap on the Follow icon

in your Feed.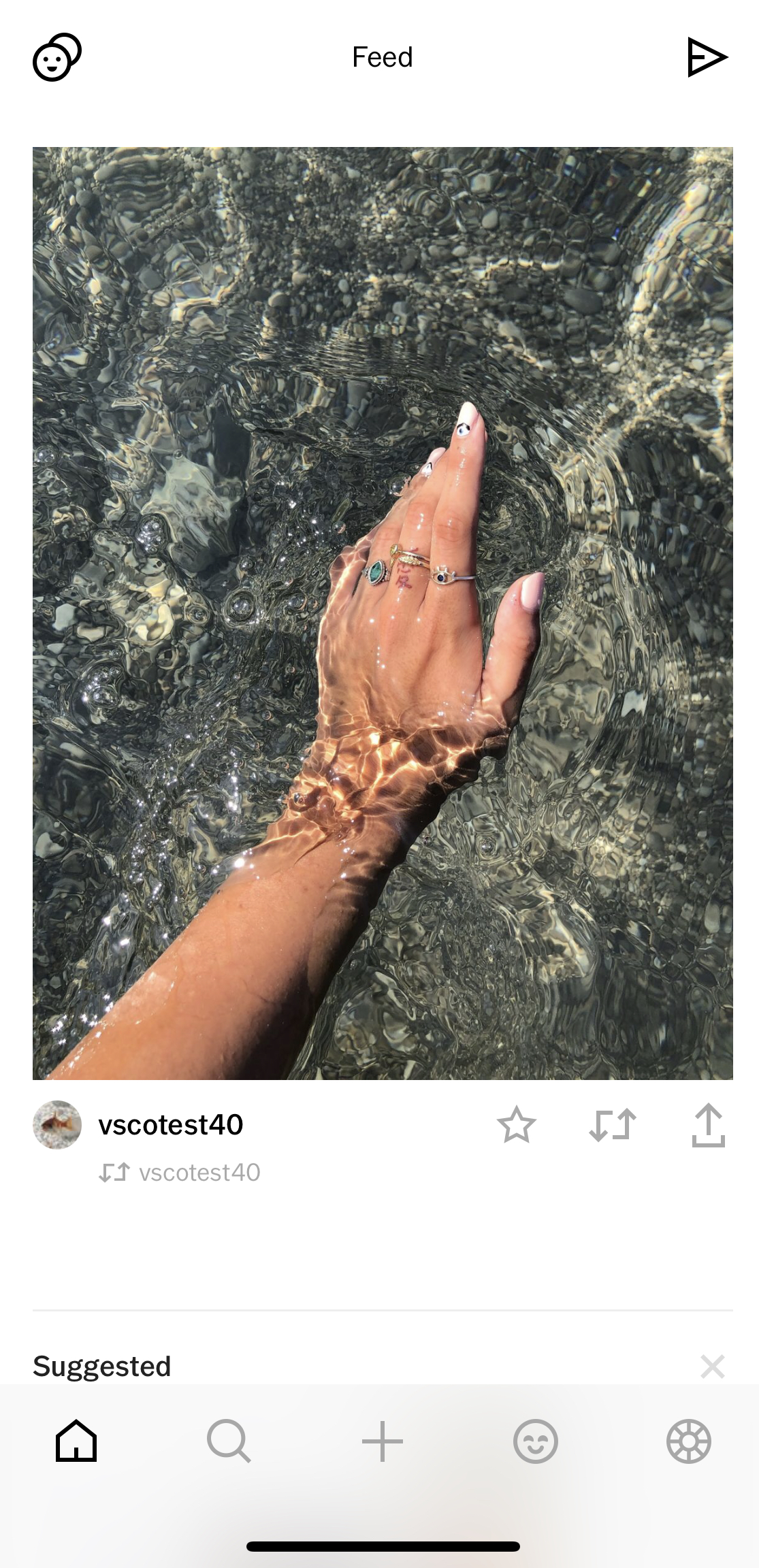 If you tap on the + icon in the top right corner, you will be able to search by the VSCO username to Follow the account.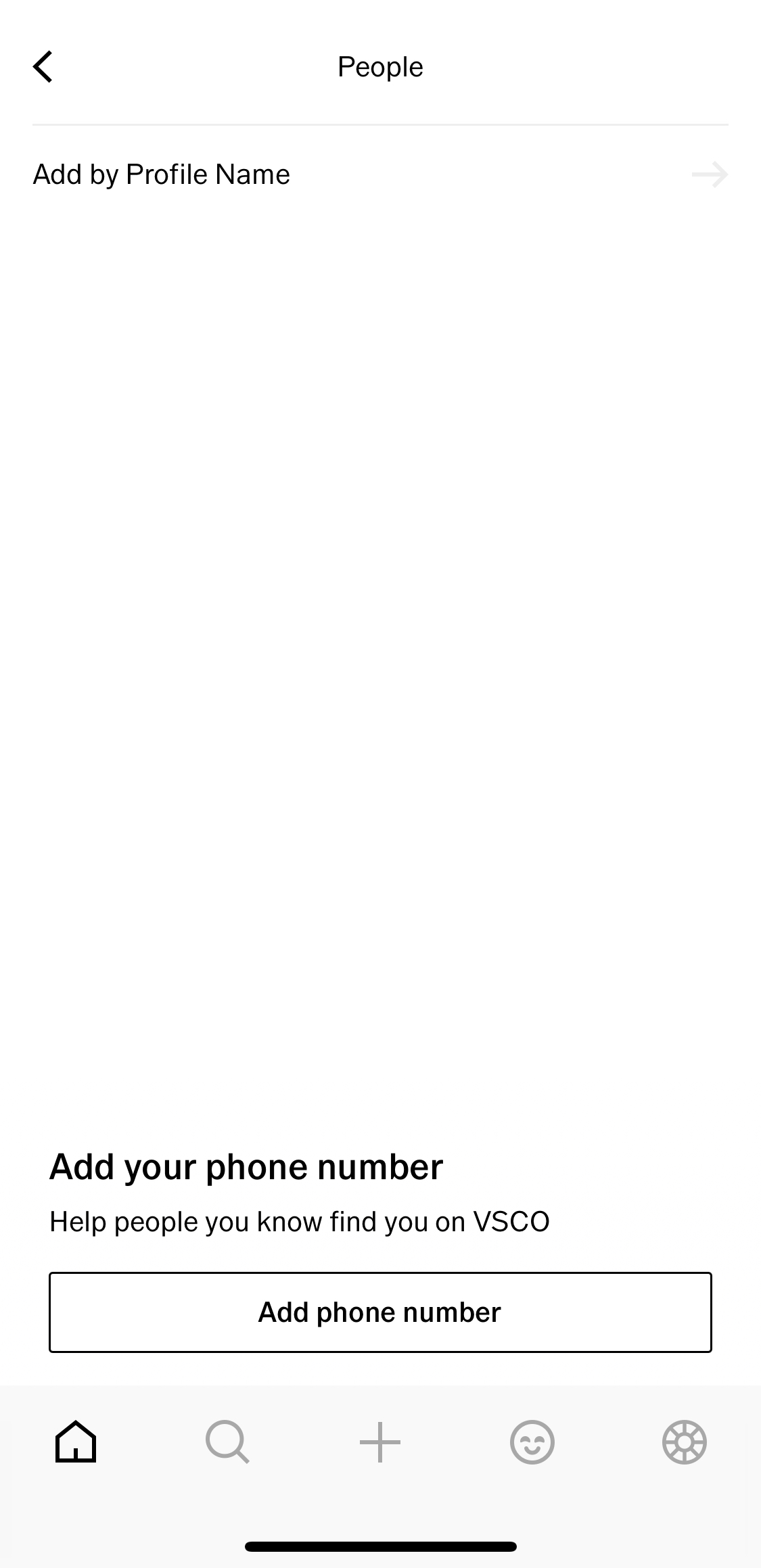 If you aren't already a VSCO Member, we invite you to join our community and try out a free 7 day trial of the VSCO Membership.