When backing up the VSCO app, this includes backing up all photos that have been imported into VSCO, any edits made to the photos, your recipes, favorited presets and your preset and toolkit preferences.
Apple / iOS
For more information on backing up your iOS device to iCloud or iTunes, please see this article by Apple.
Please visit Apple's help center article on how to restore your backup on your device.
If you have iCloud backup enabled, the backup will be performed daily as long as your device is connected to a Wifi signal.
If you decide to backup your device using iTunes, we highly recommend backing up your iOS device on a regular basis in case your device is ever replaced, lost, or damaged.
If you have changed to a new or different iPhone you will need to first backup your old device to iCloud or iTunes and then restore the backup on the new device.
iCloud backup
Launch the iOS Settings app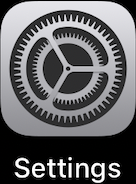 and tap on your AppleID/iCloud profile.
This is the first option at the very top of iOS Settings.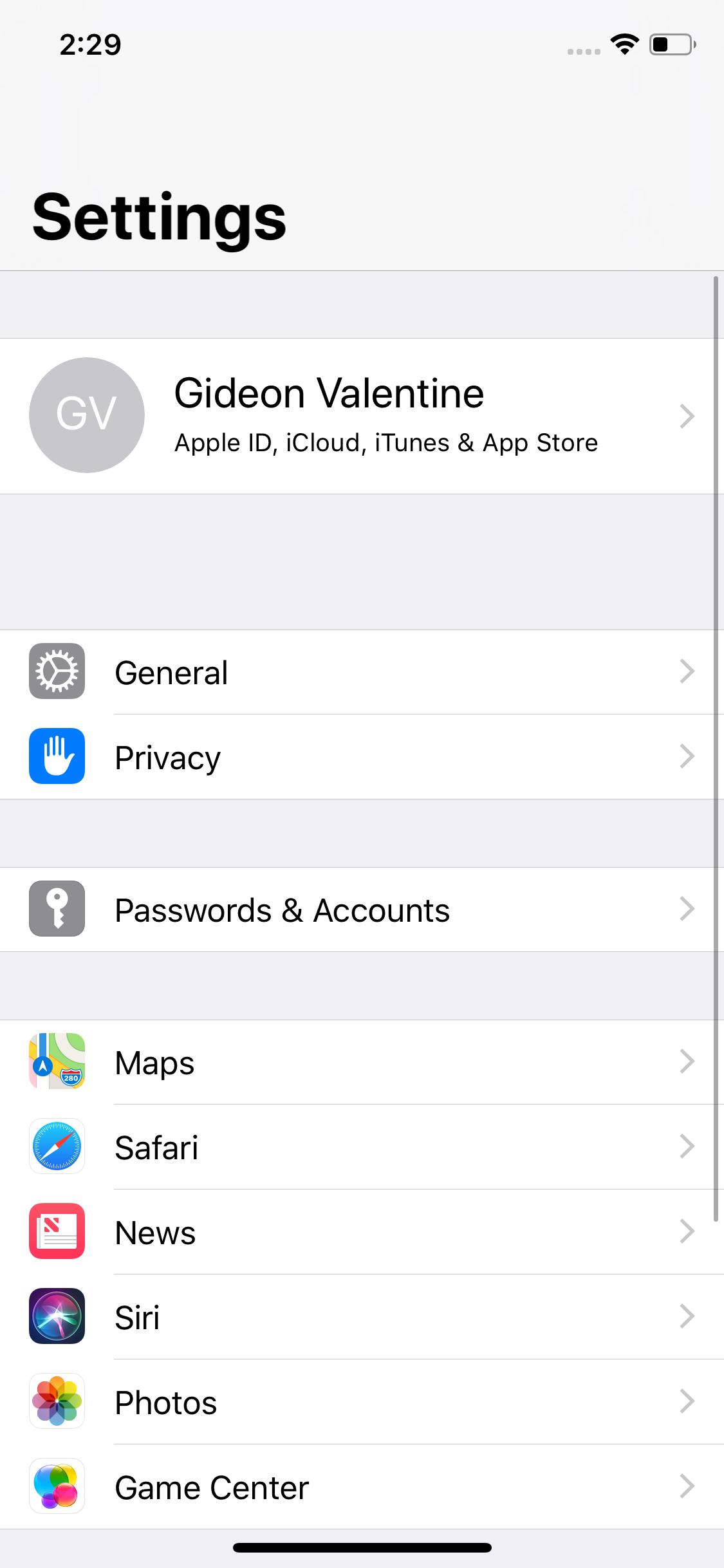 Tap on the iCloud option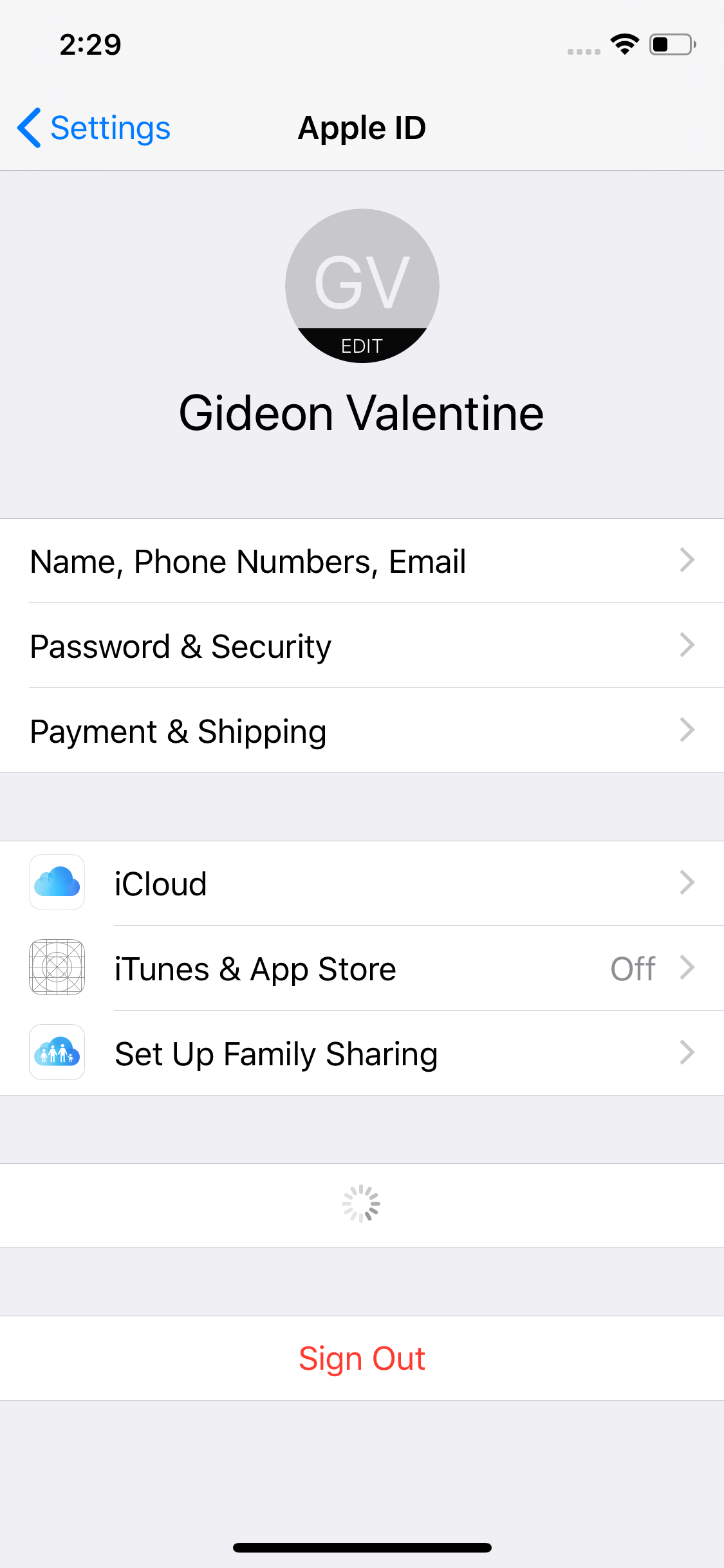 Scroll down to locate 'iCloud Backup.'
If this is not labelled 'On', tap on this option.
Enable iCloud Backup on the next screen.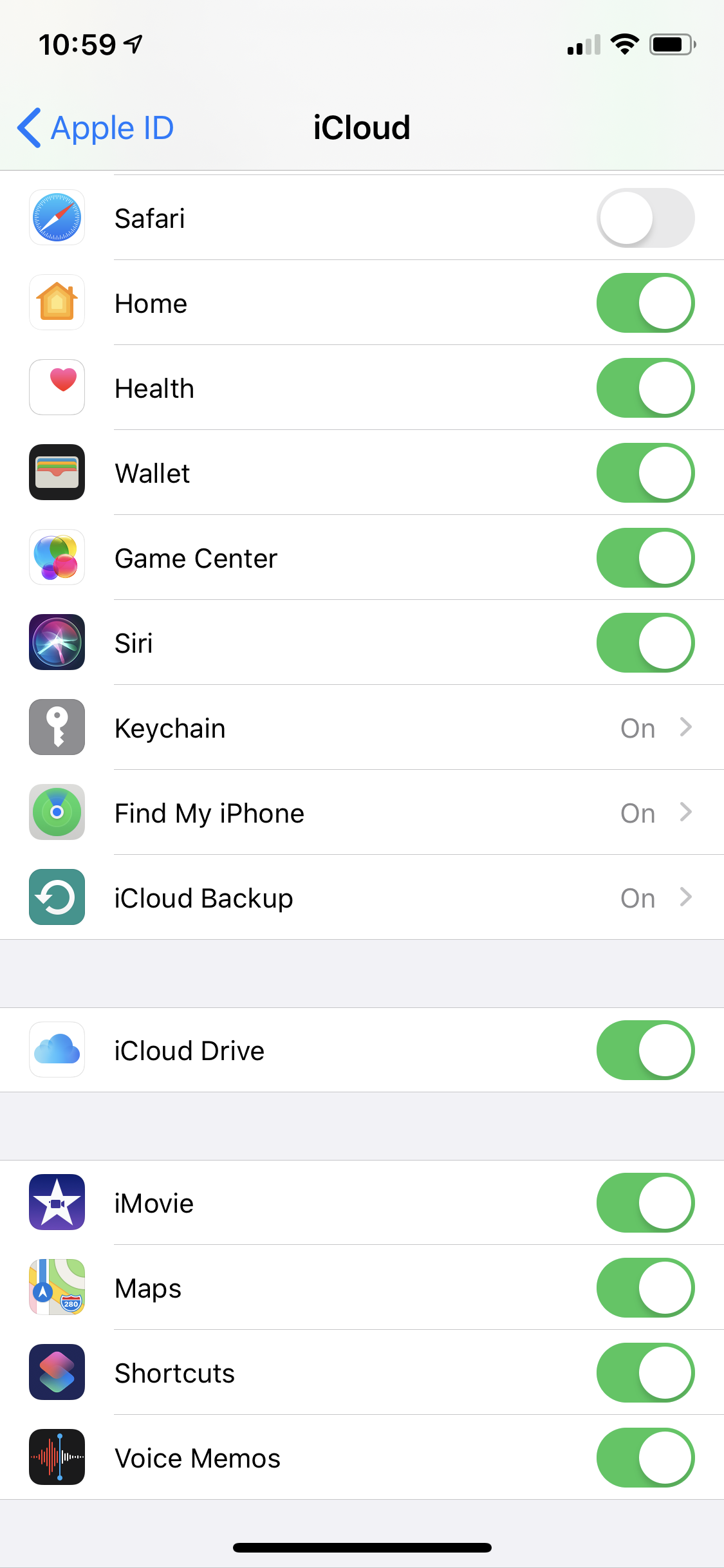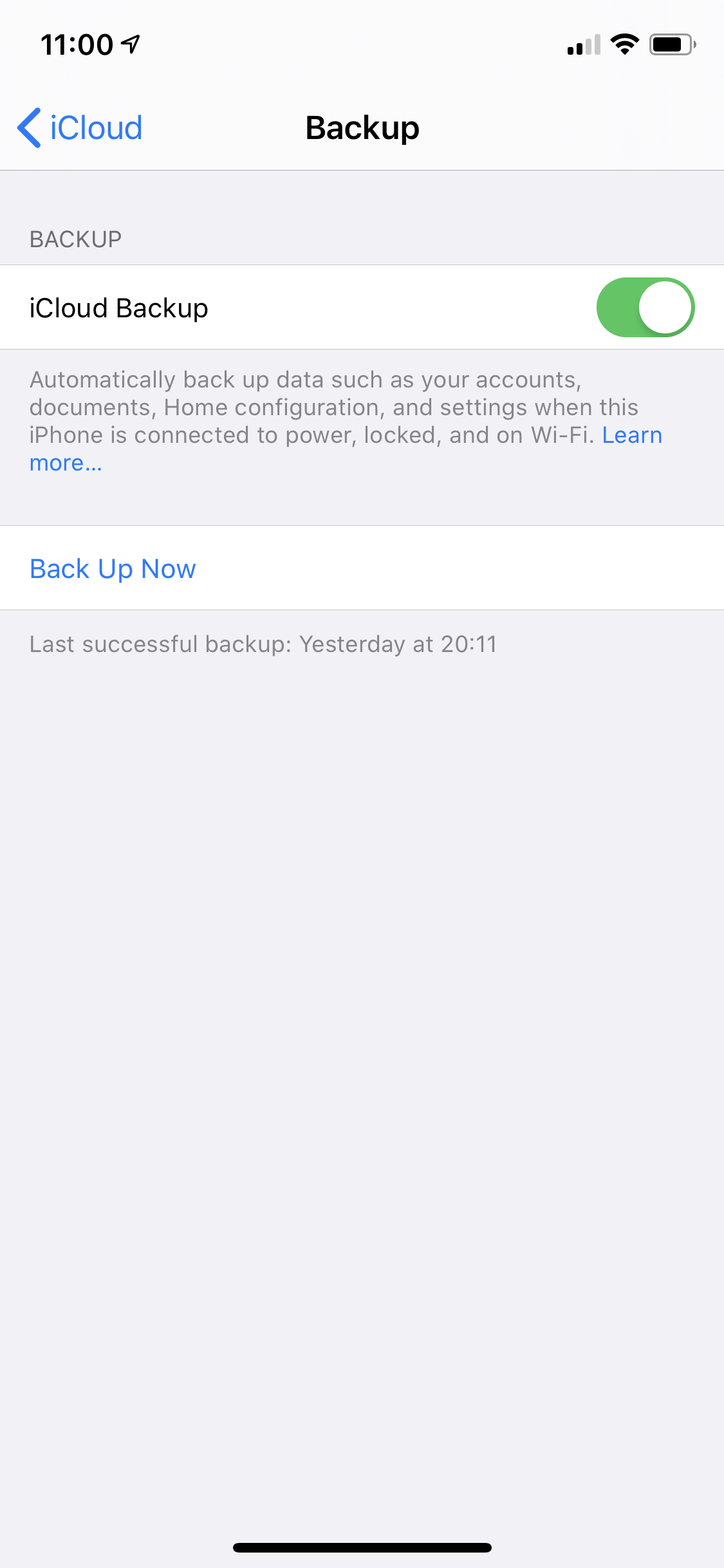 iTunes backup
Connect your iPhone or iPad to your computer and open iTunes.
Select your device along the top left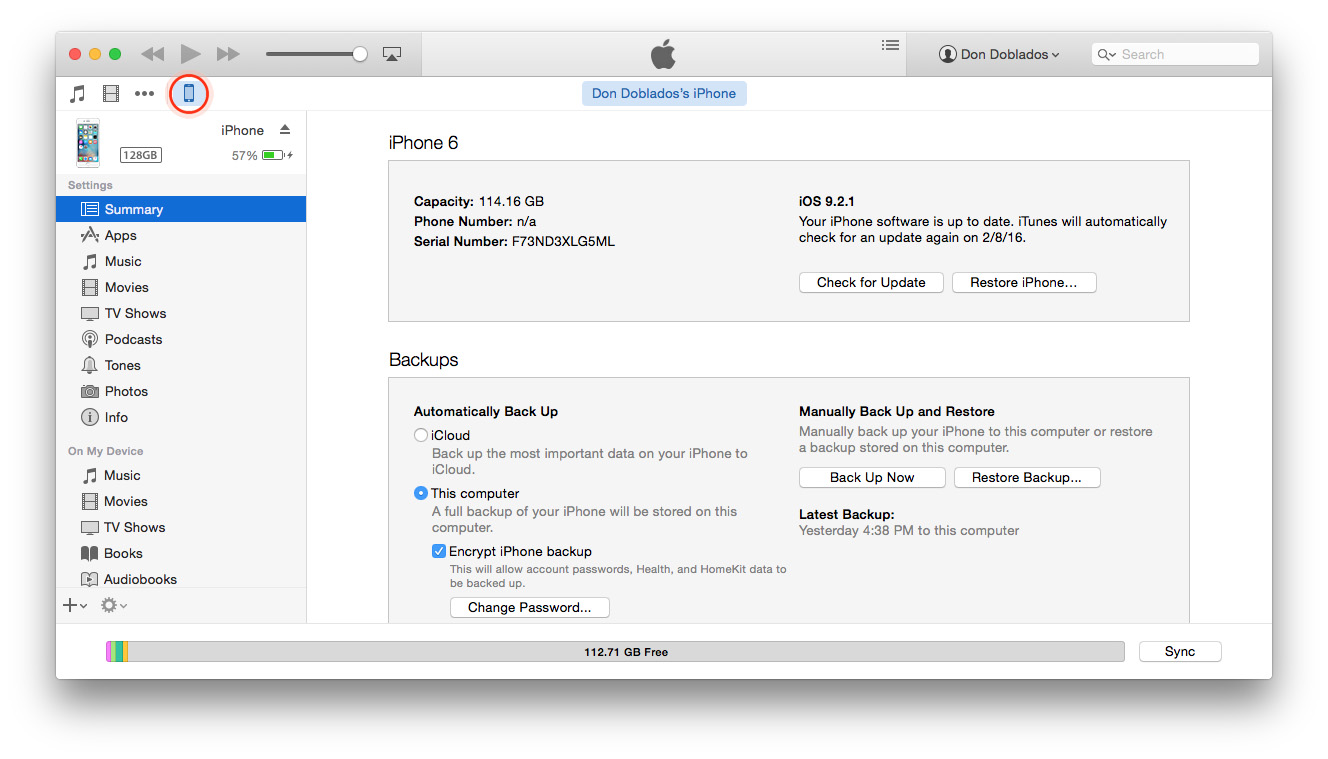 Click on Summary on the left side of the screen
Under Backups select your option of backing up to iCloud or This Computer and "Encrypt iPhone backup" selected.
Once selected, click on Back Up Now.
You can also restore a backup on your current or new device using the Restore Backup option on this screen.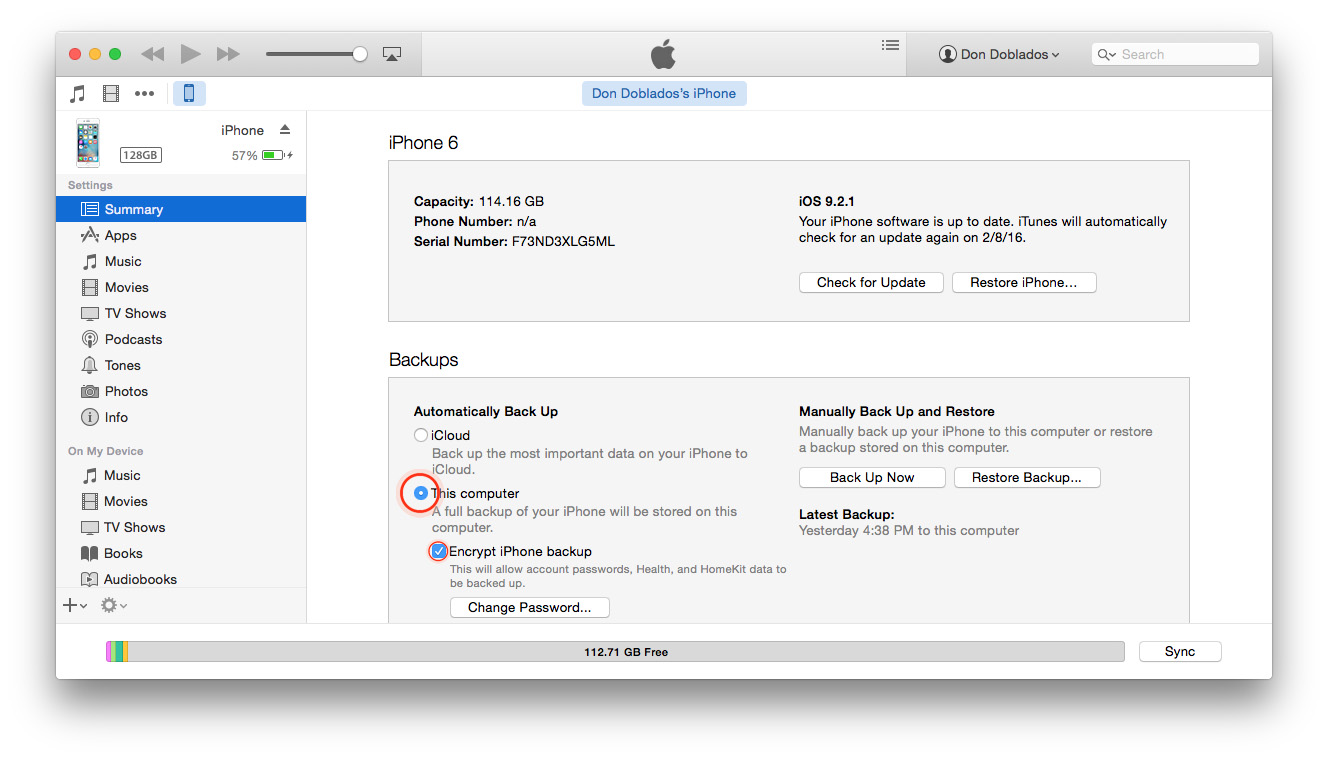 Android