VSCO can quickly be backed up using iCloud or iTunes. Backing up the VSCO app includes backing up all images that have been imported into the app. We highly recommend backing up your VSCO app on a regular basis in case your iOS device is ever replaced, lost, or damaged.
To backup VSCO in iCloud on your iOS device, please follow the steps listed below.
iCloud backup
1. In the iCloud Storage menu (Settings>iCloud>Storage) tap on 'Manage Storage'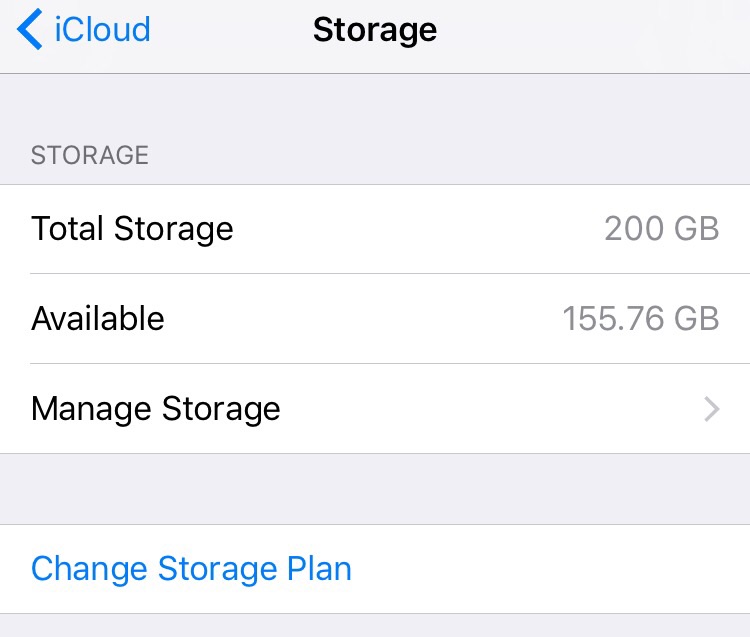 2. Under 'Backups' tap on your phone name
3. Under 'Choose Data to back up' be sure that the VSCO app slider is enabled.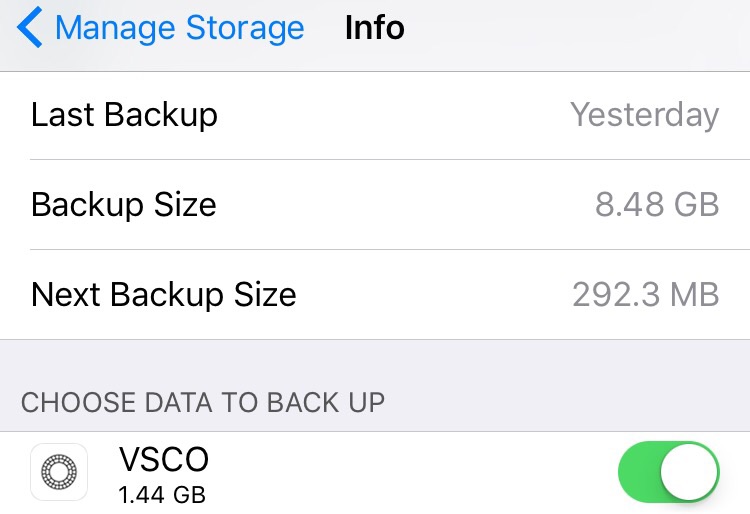 For more information on backing up your iOS device to iCloud or iTunes, we recommend to visit:
https://support.apple.com/en-us/HT203977
iTunes backup
To backup VSCO in iTunes see the following instructions:
1. Connect your iPhone or iPad to your computer & open iTunes.
2. Select your device along the top left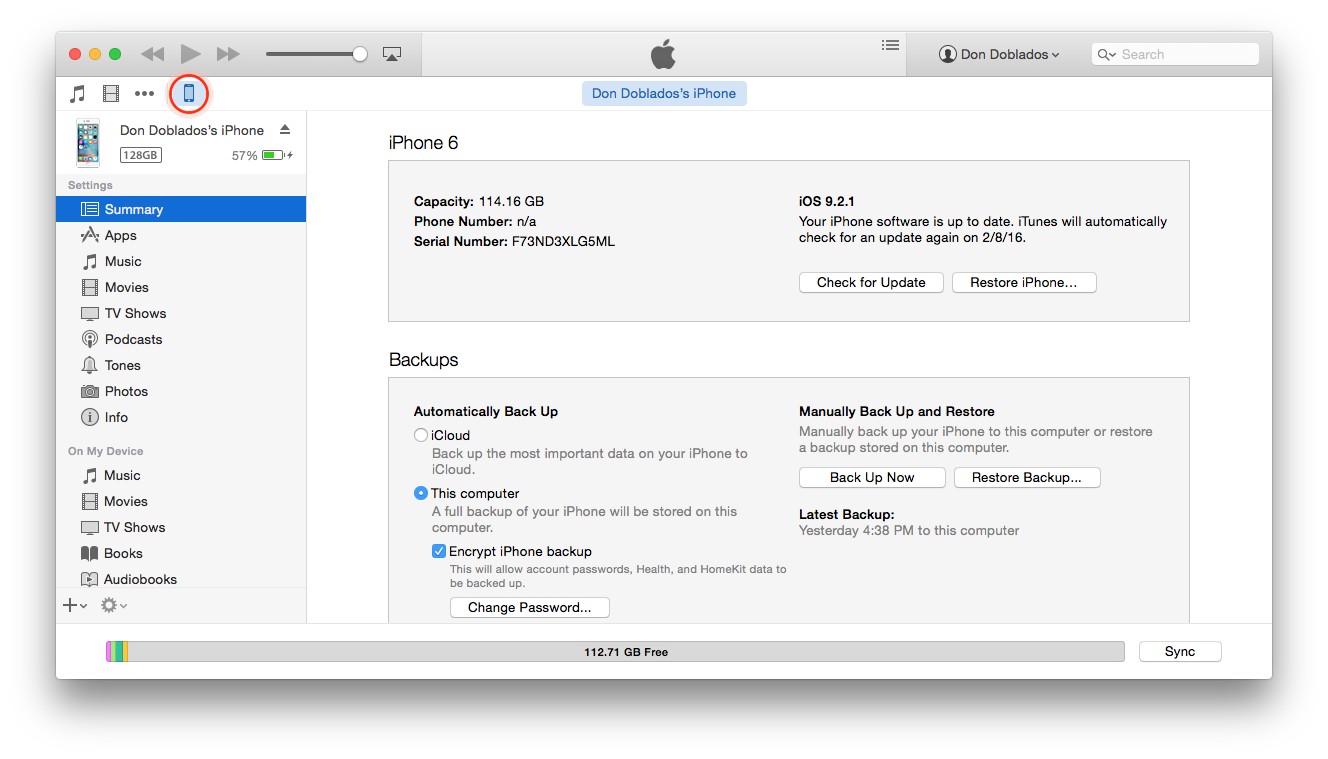 3. Go to Summary. Under back ups be sure to have "This Computer" and "Encrypt iPhone backup" selected.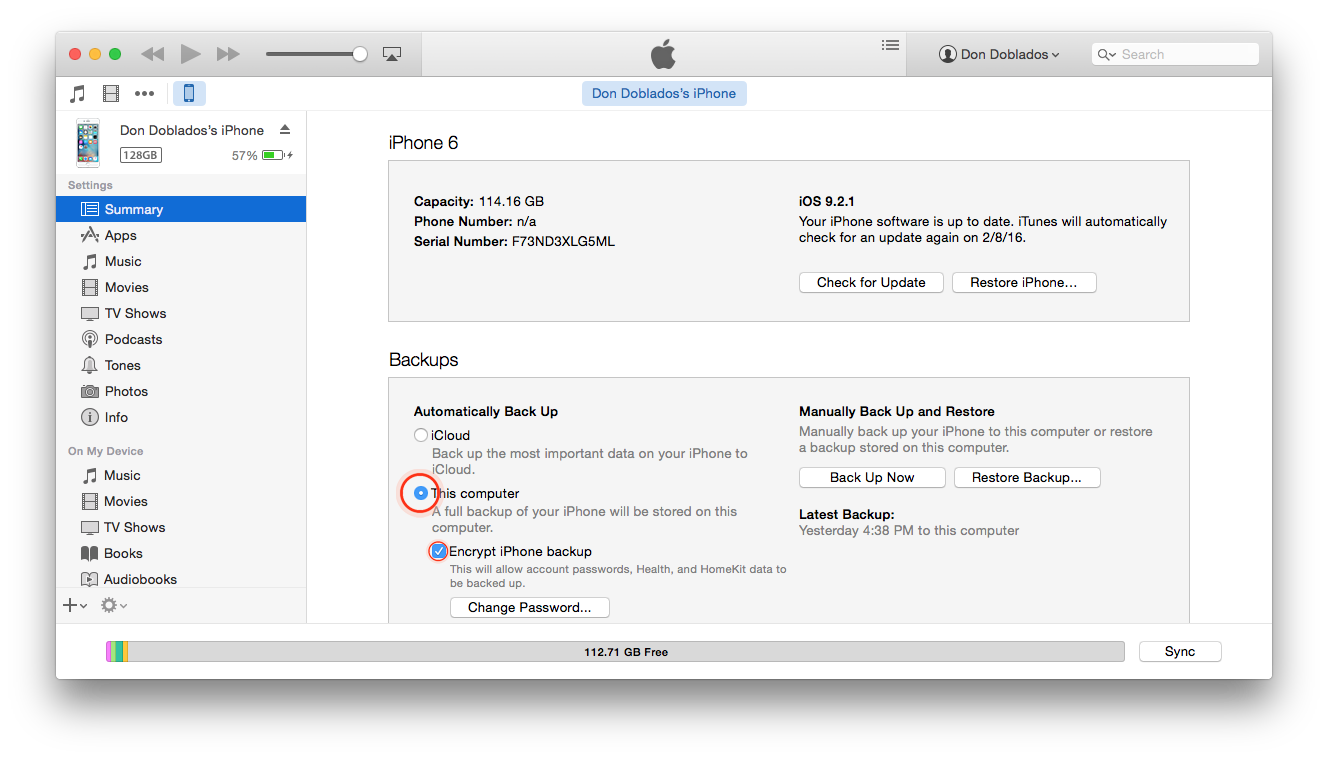 4. Once marked, click on Sync and wait till the process has been completed.
These are the only supported backup methods for VSCO & iOS. If you use another method, we are unable to guarantee the success.
Backing up images from VSCO onto your computer without edits applied
If you wish to extract your original images from the VSCO app, we have provide instructions below. Note: Your images will not contain the edits made and also will not contain the original file names.
To backup your VSCO Library via iTunes:
Launch iTunes and plug in your device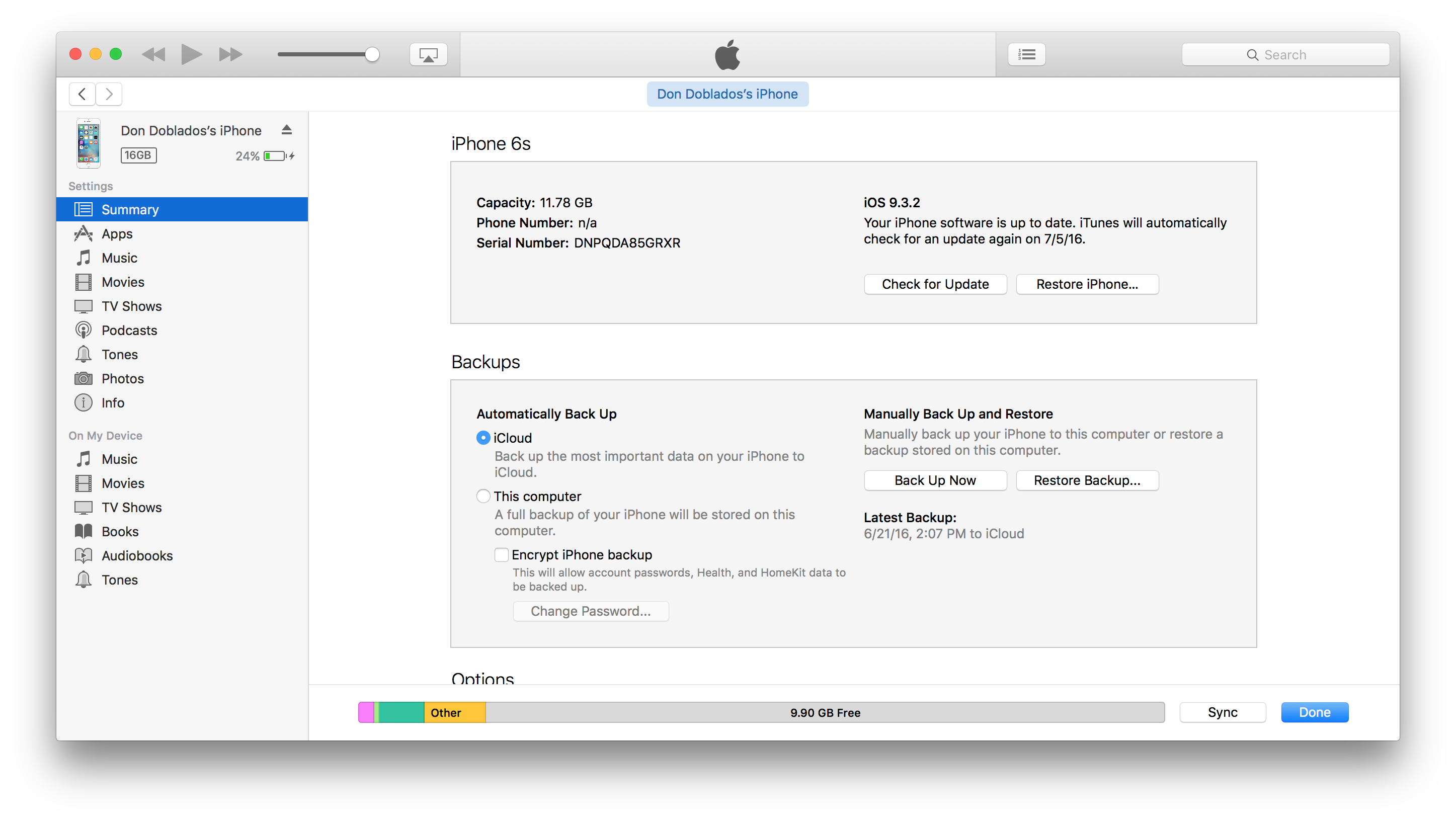 Click on the iPhone icon. Then click on Apps and scroll down to see File Sharing.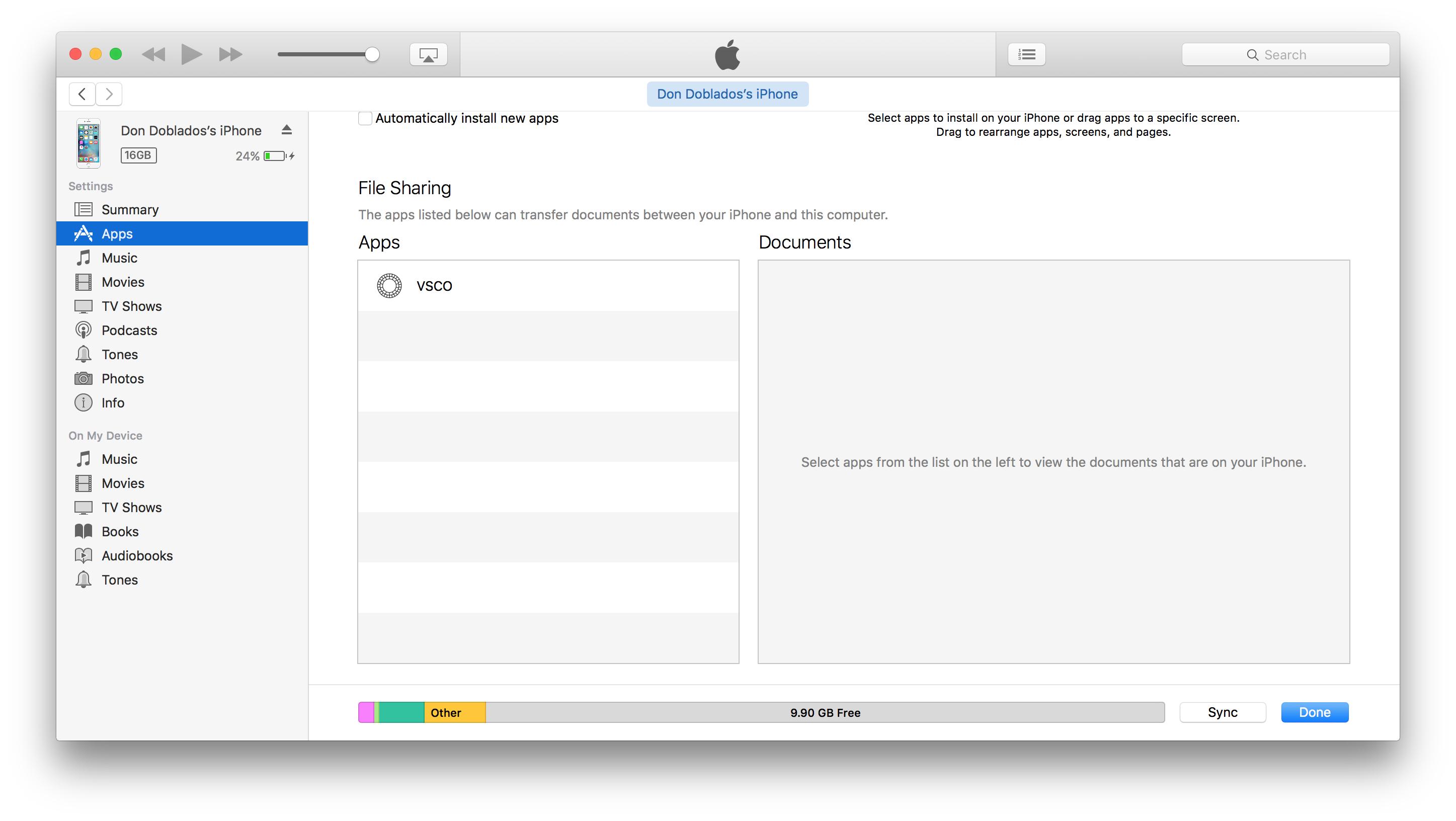 Click on VSCO and drag and drop the "libraries" folder to your computer. Your images will be in this folder.

If you would like to restore from a back up, here is how to do so: