Tap on the image(s) you wish to delete and tap on the Options icon

in the bottom right corner of your Studio

Tap on 'Delete' to delete your image(s).
NOTE: This will permanently delete your image(s) from your VSCO Studio. This deletion includes any images you captured with the VSCO camera or that you imported into VSCO.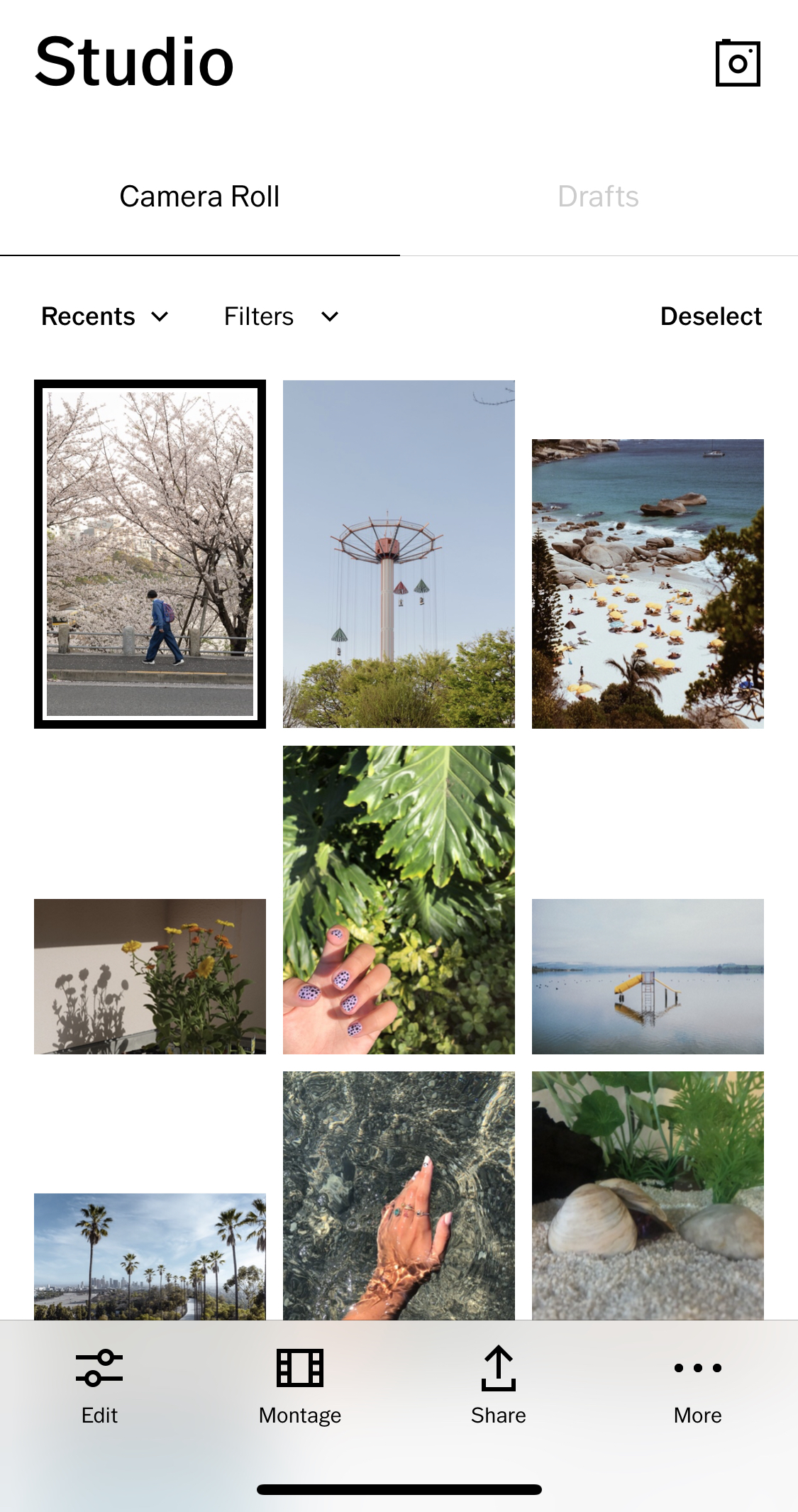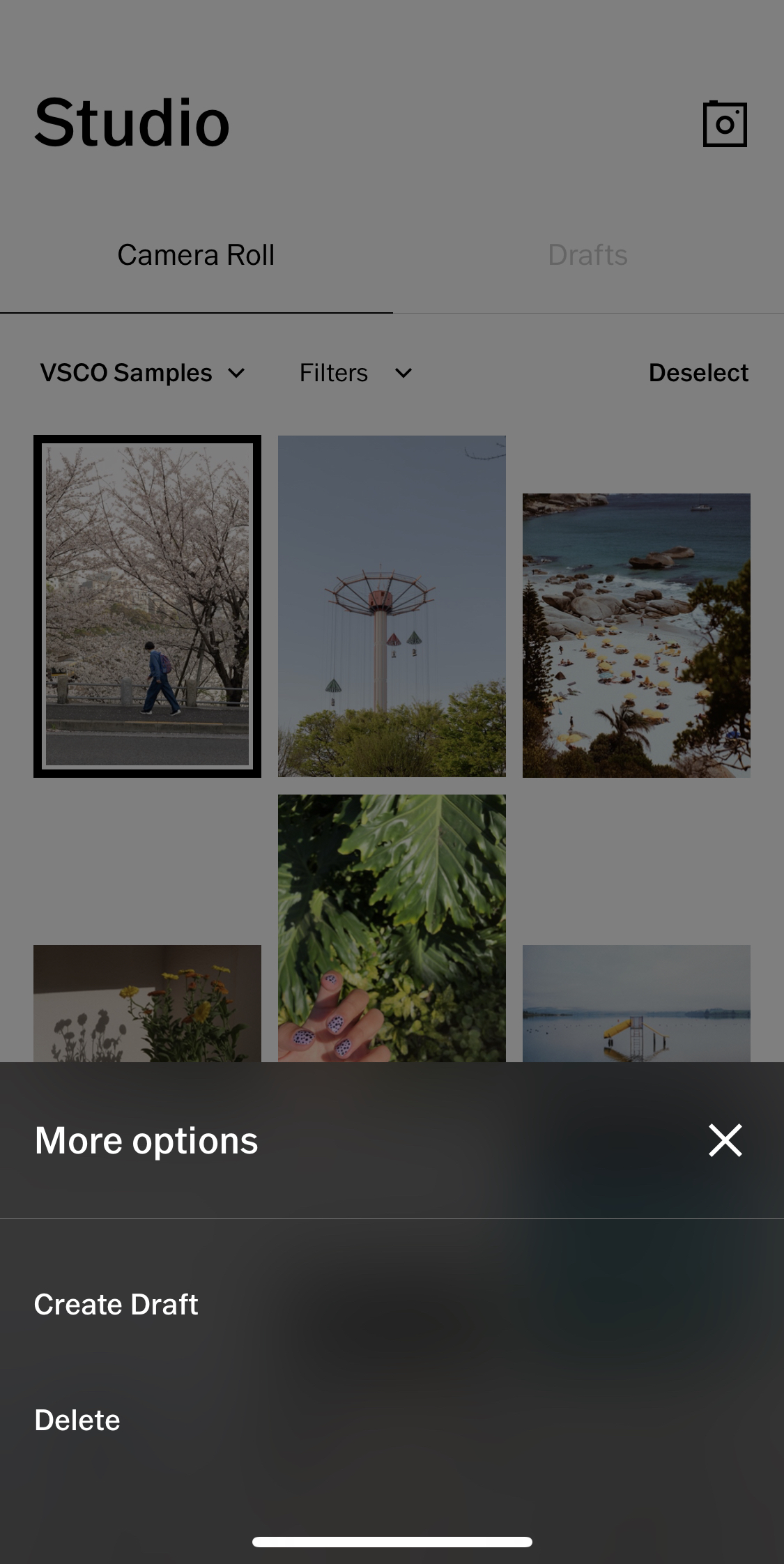 If you aren't already a VSCO Member, we invite you to join our community and try out a free 7 day trial of the VSCO Membership.