You could access the VSCO Studio inside the app by tapping here.
You can filter your images in your Studio.
Tap on the middle icon to access your Studio and then tap on "Studio" at the top of your screen.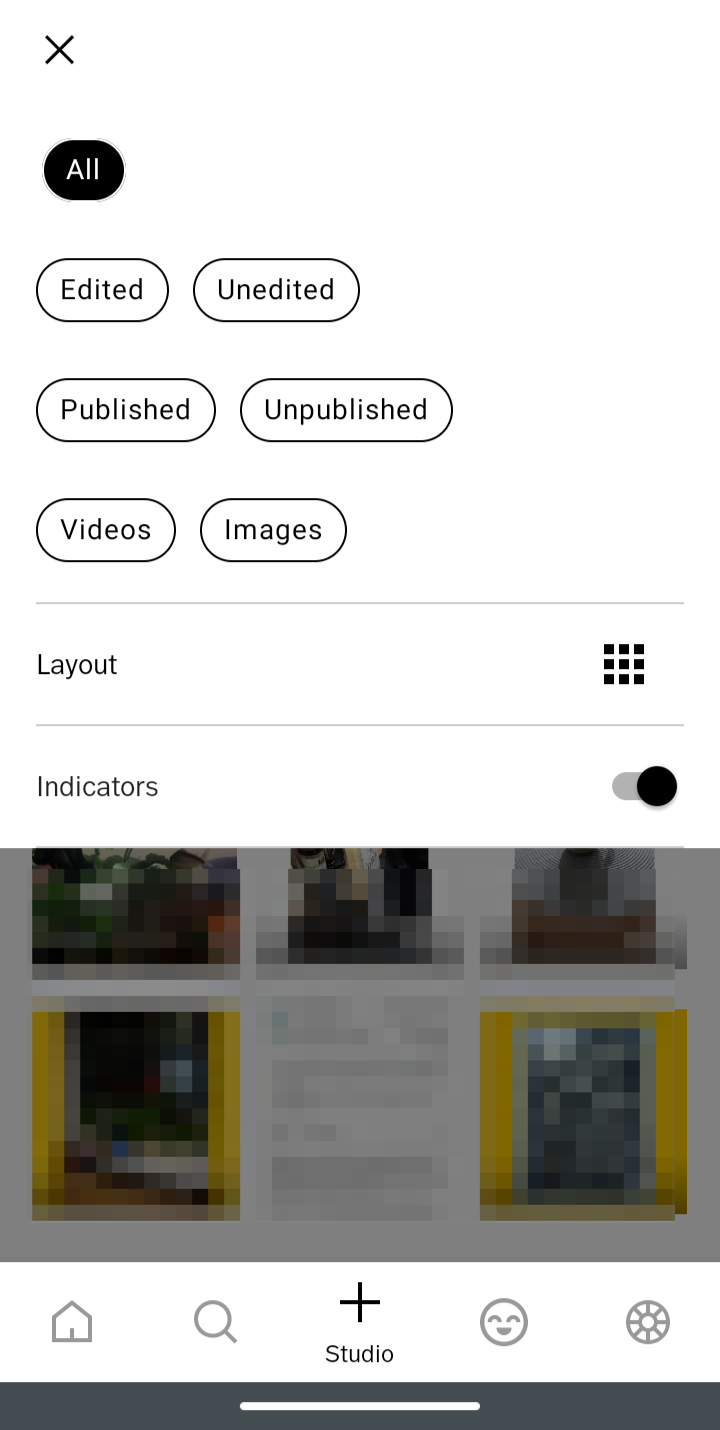 Here you will find the options to filter your images:
-All Images
-Edited
-Unedited
-Published
-Unpublished
How to change the Studio Layout:
-Tap on Layout Section Tile icon until you see the preferred Studio Layout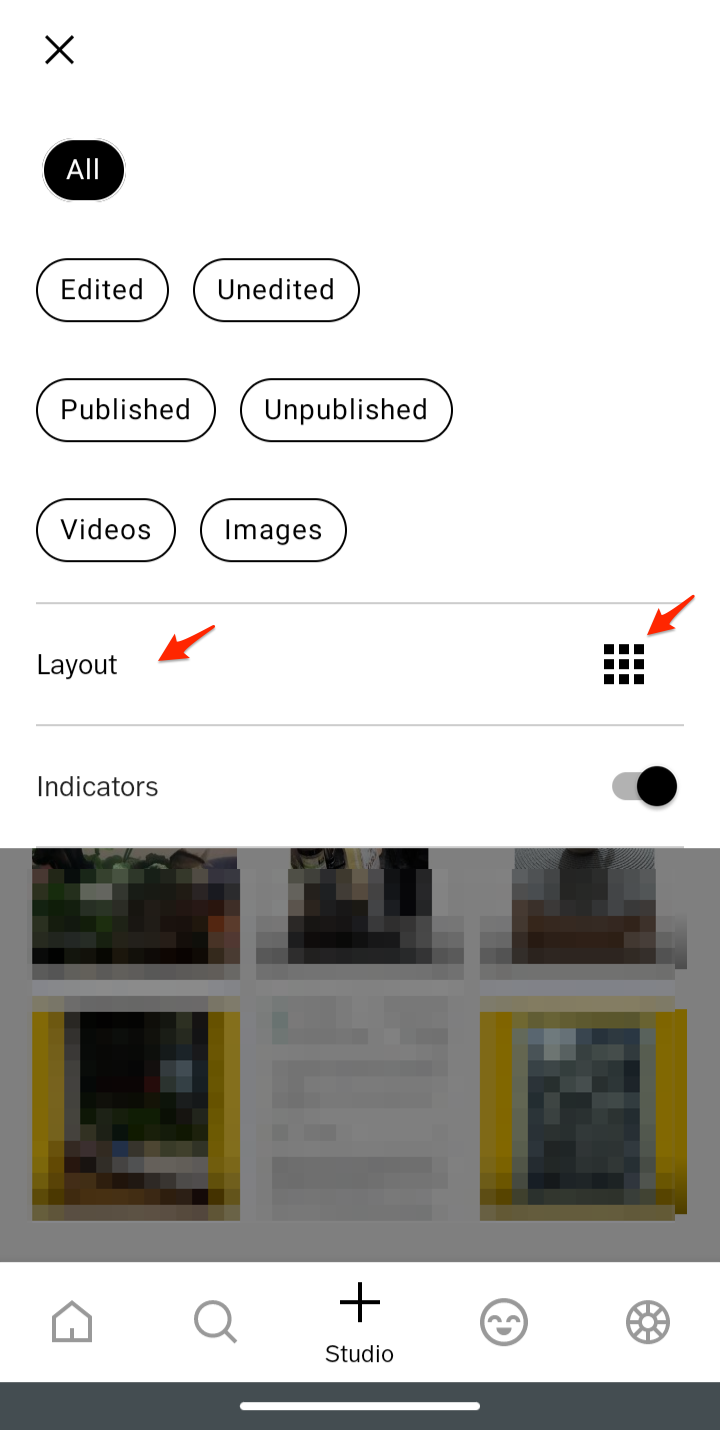 If you aren't already a VSCO Member, we invite you to join our community and try out a free 7 day trial of the VSCO Membership.