To ensure the safety of our VSCO Community, we have provided you with a way to report inappropriate content on VSCO.
Examples of inappropriate content on VSCO include images that are sexually explicit, contain graphic content, violence, self-harm, animal abuse and/or illegal drug use.
For more information, please visit our Community Guidelines and Terms of Use
Please note the images used in the examples below are not considered in violation of VSCO's Terms of Use and are for demonstration purposes only.
Reporting an image on the VSCO app
Please note that you should only report an image that you believe violates VSCO's Terms of Use.
Tap on the Explore icon

, Discover icon

, or visit a VSCO Profile.
If you need to search for the image or the VSCO Profile that has an image to report, tap on the Discover icon

and then the Search icon

You can search for images using the People, Images, or Journal categories.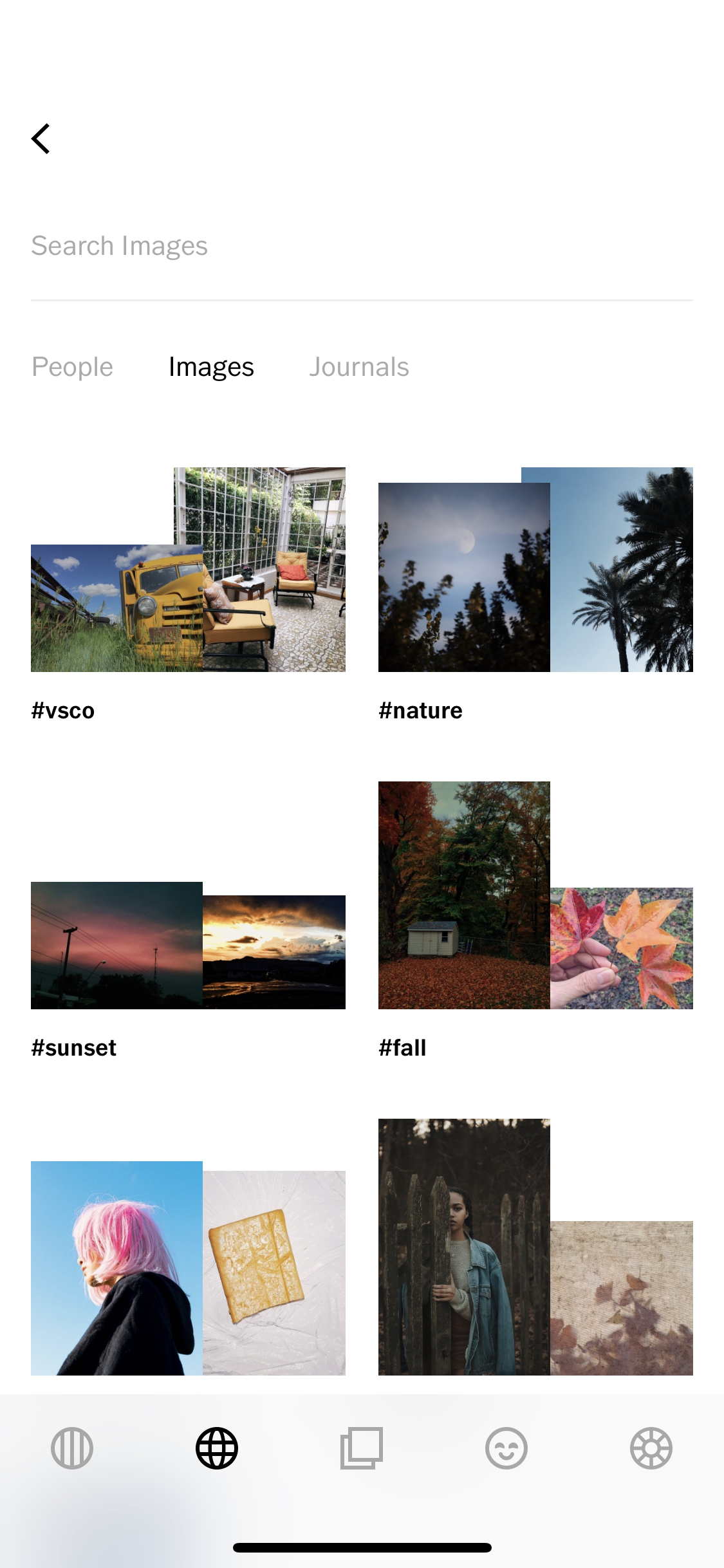 Tap on the image that is inappropriate, tap on the Options icon

in the top right corner of the screen, tap on Report Image and tap on the reason you want to report the image.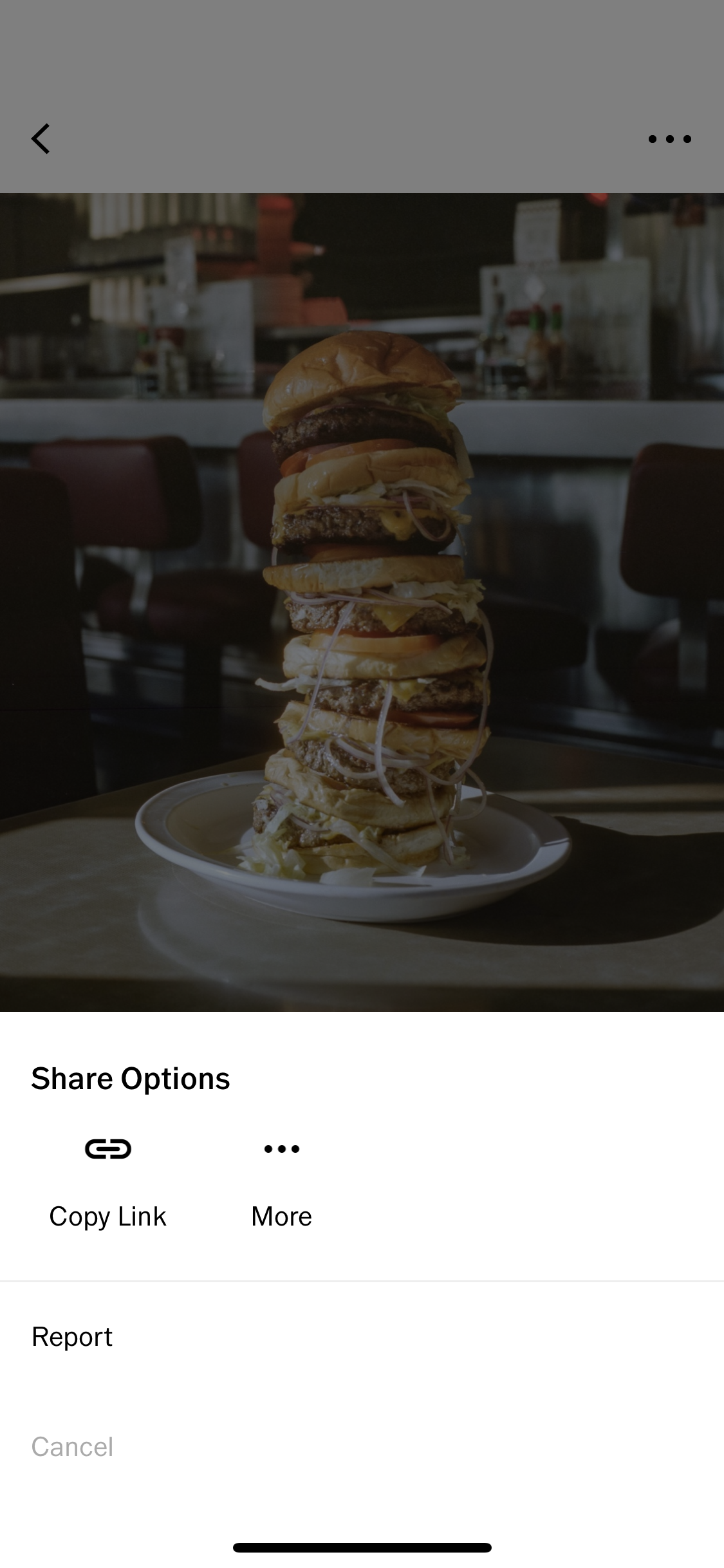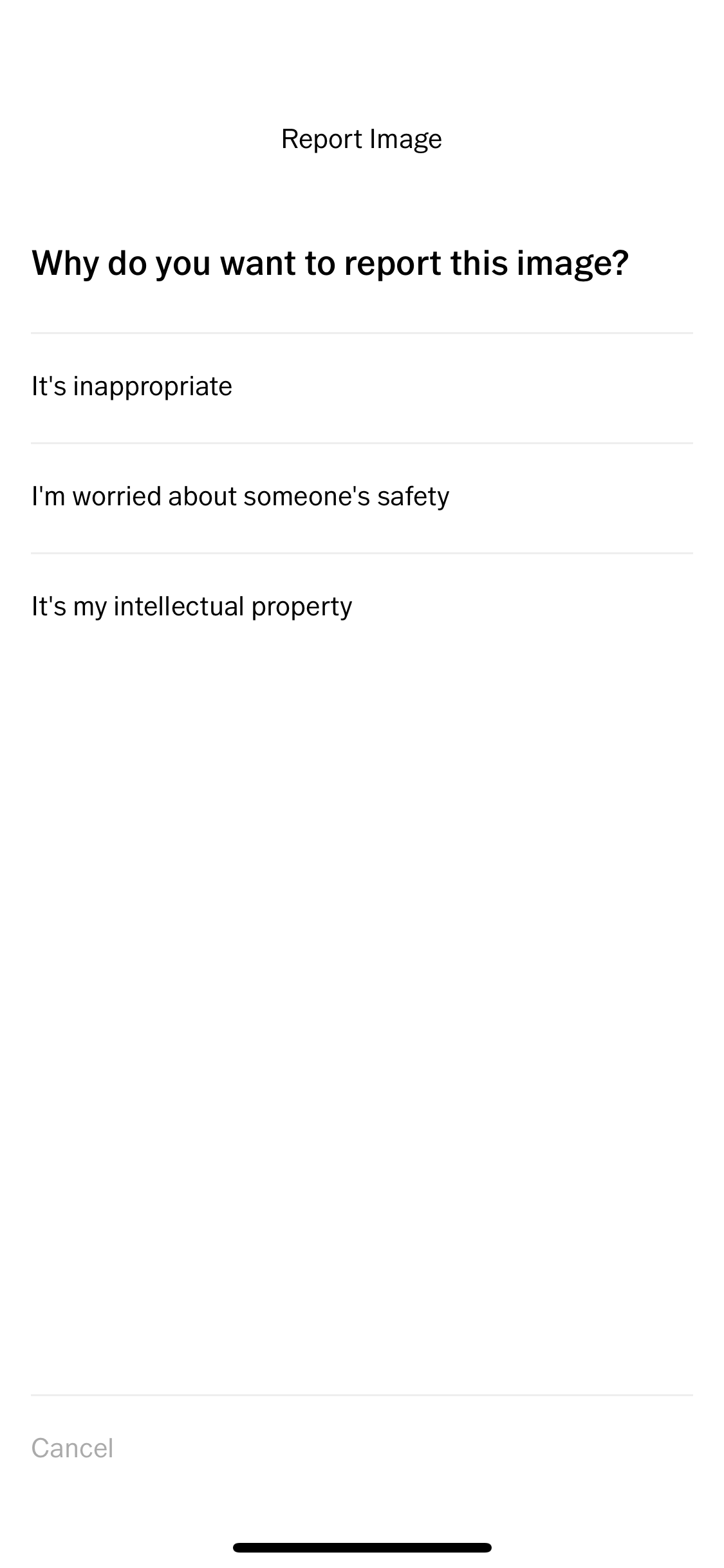 Reporting an image in a web browser
Visit http://vsco.co in your browser.
To report any inappropriate image on VSCO, click on the image, scroll to the bottom of the page, click or tap on the Options icon

in the far right corner and then click on 'Report Image'.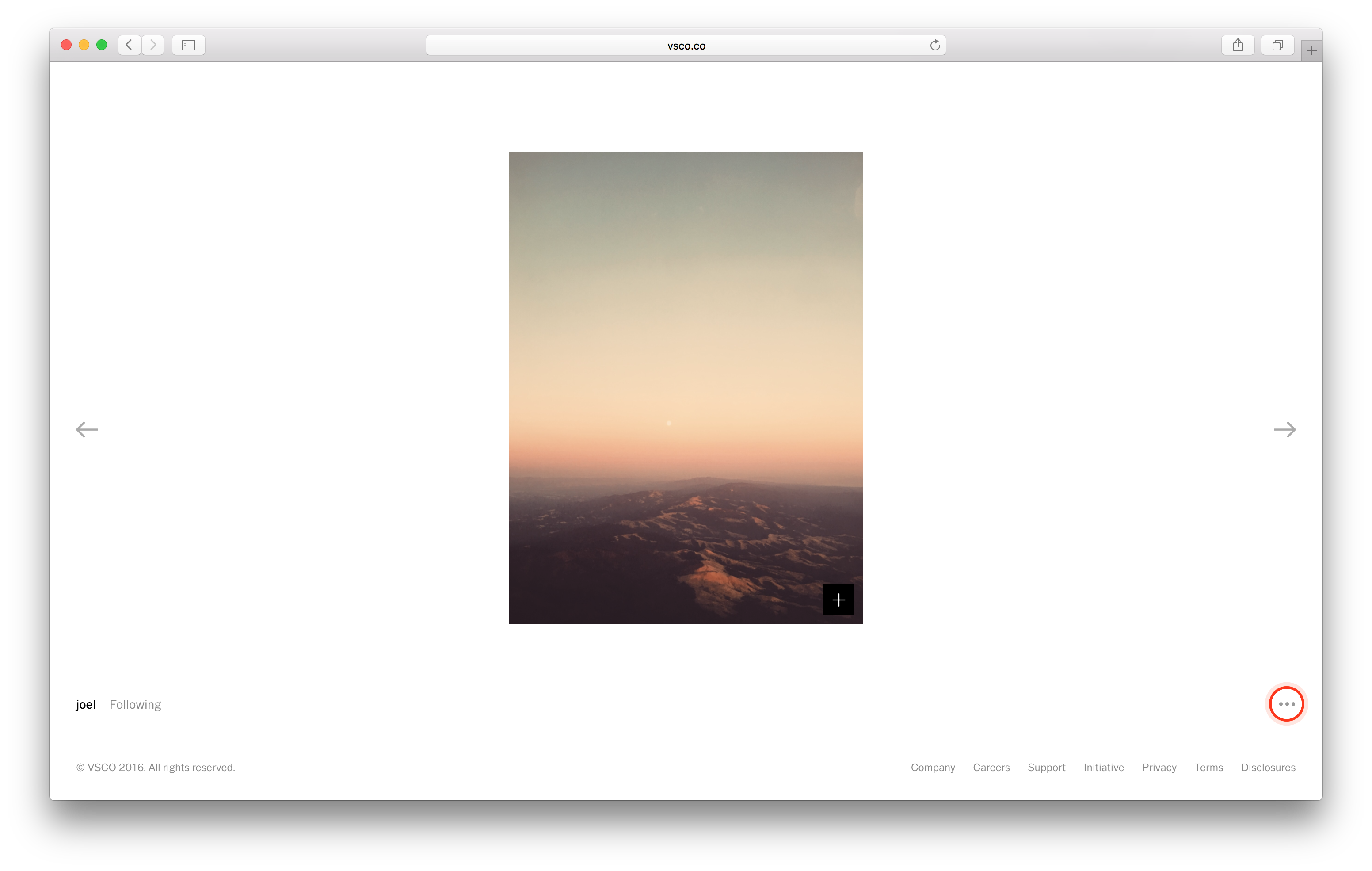 Click or tap the reason you want to report the image.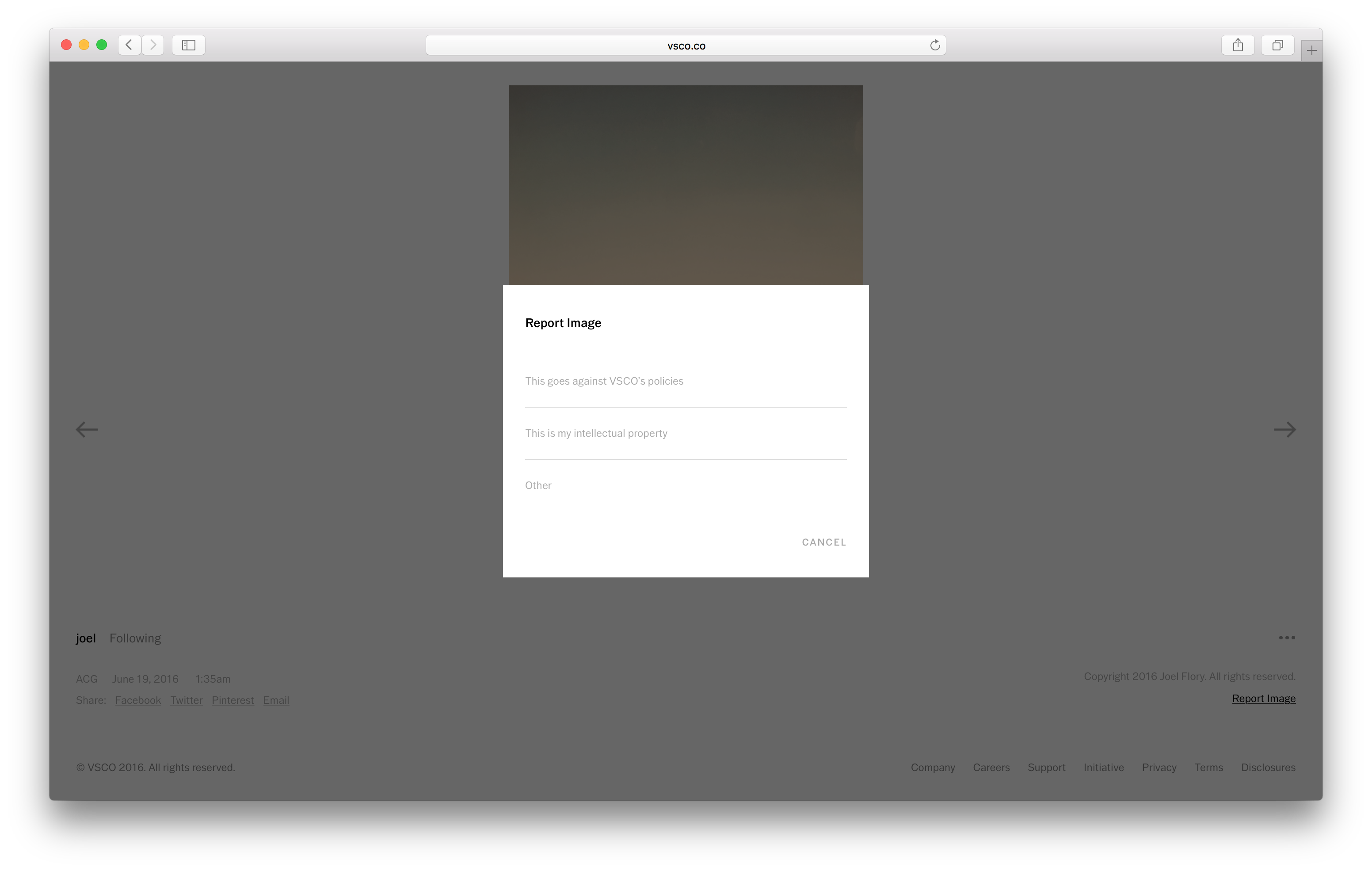 Intellectual Property / DMCA
If you are reporting an intellectual copyright violation, please select 'This is my intellectual property' which will link you to our DMCA form: http://vsco.co/about/contact/copyright
If you aren't already a VSCO Member, we invite you to join our community and try out a free 7 day trial of the VSCO Membership.