Find My Friends is a feature that shows you who in your address book and Twitter network has VSCO. To access this feature:
Tap on 

 to go to your Feed, and tap on

.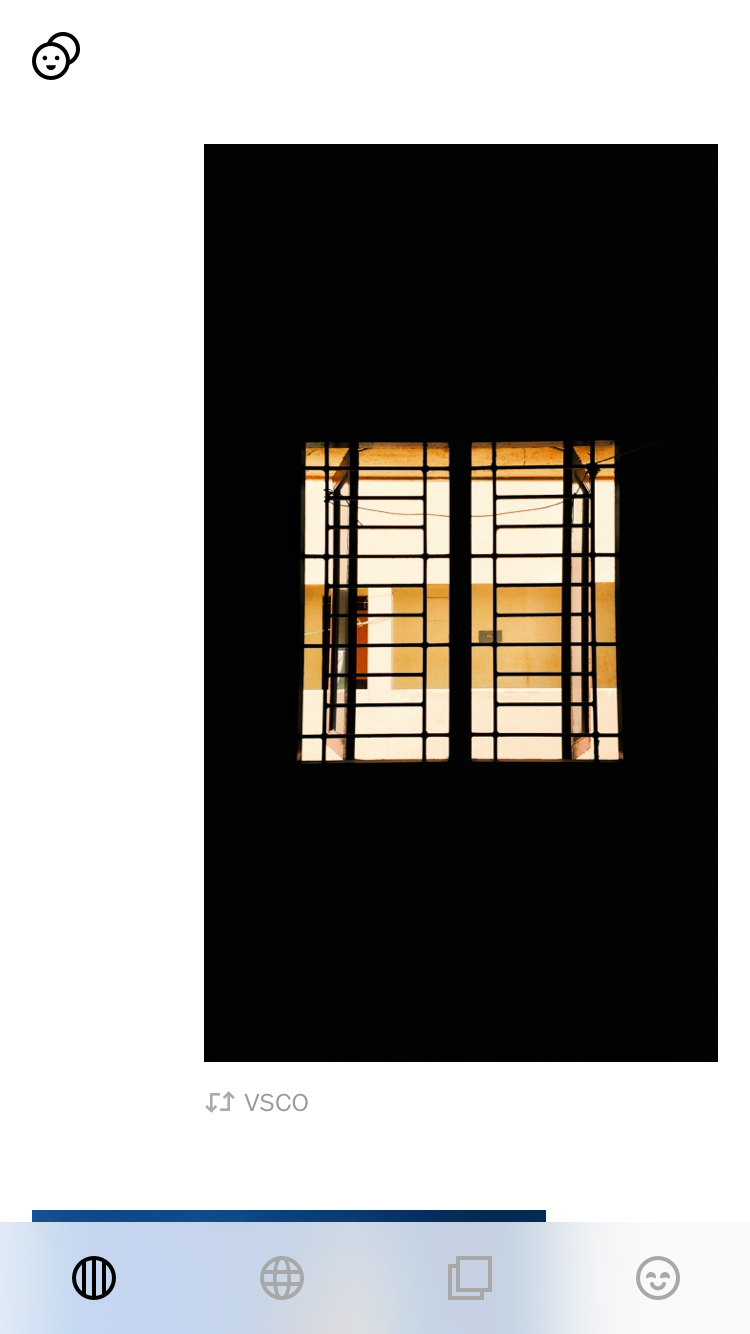 Tap on the + to access the Find My Friends menu.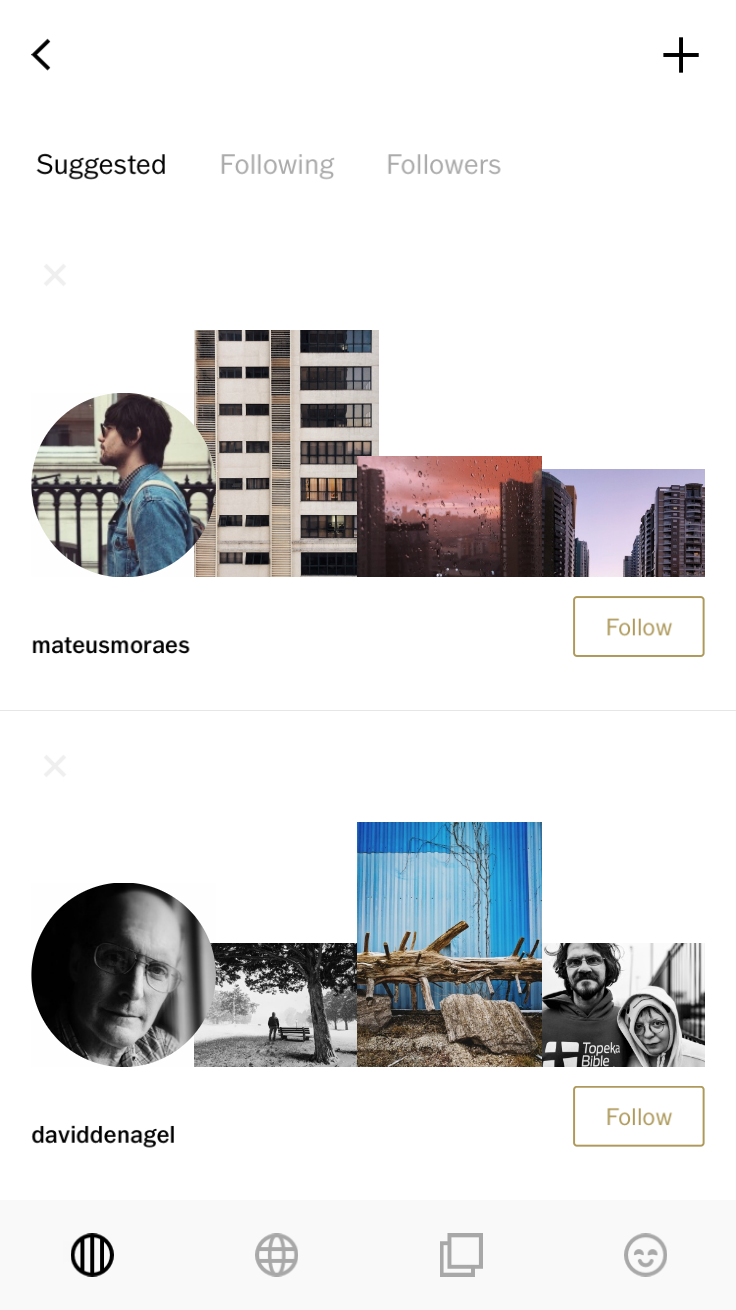 At this screen you will be able to find your friends with three different options.
-Add From Address Book
-Add From Twitter
-Add By Profile Name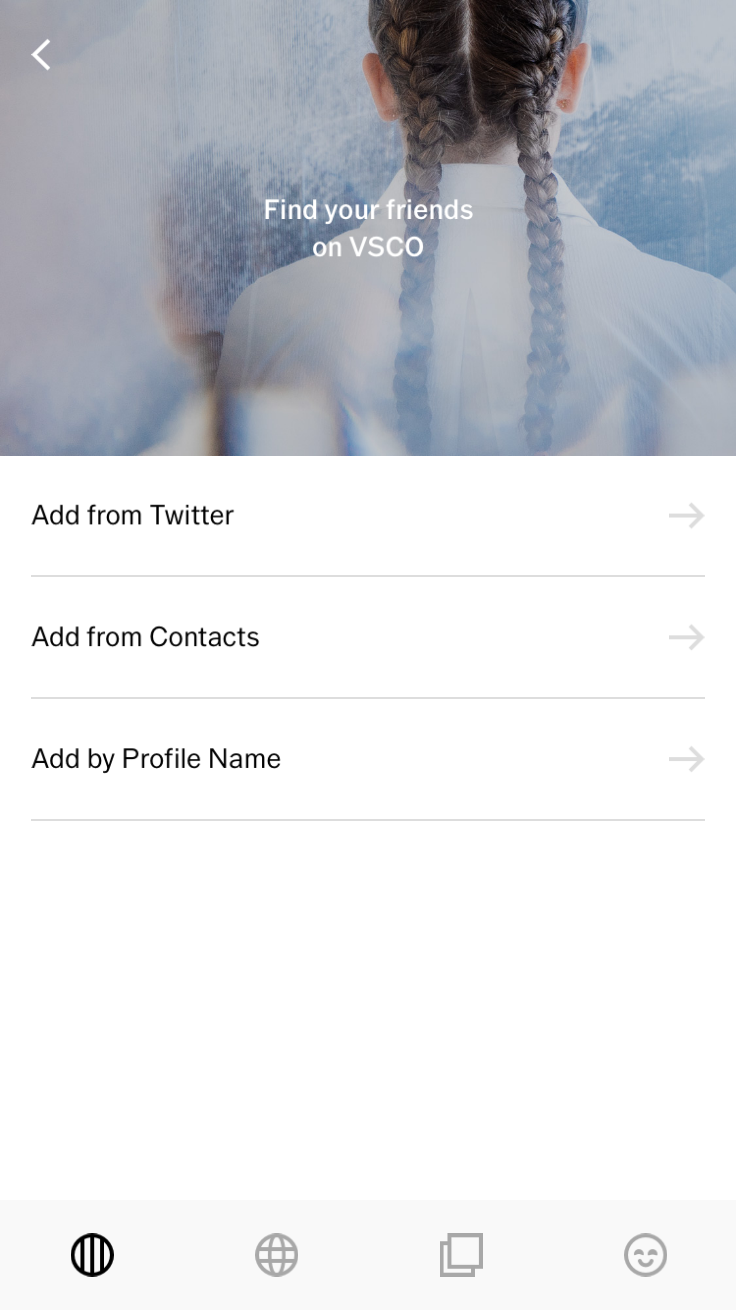 If you choose to go through your address book. Enter your phone number, and you will receive an SMS message that contains a confirmation code. If you choose to find your friends through Twitter, you will be asked to sign in with your Twitter account.