Our newest preset management view gives you the ability to favorite, arrange and hide presets, tools, and recipes.

To organize your preset, tools, and recipes tap on a photo in your Studio and then tap on the Edit icon

.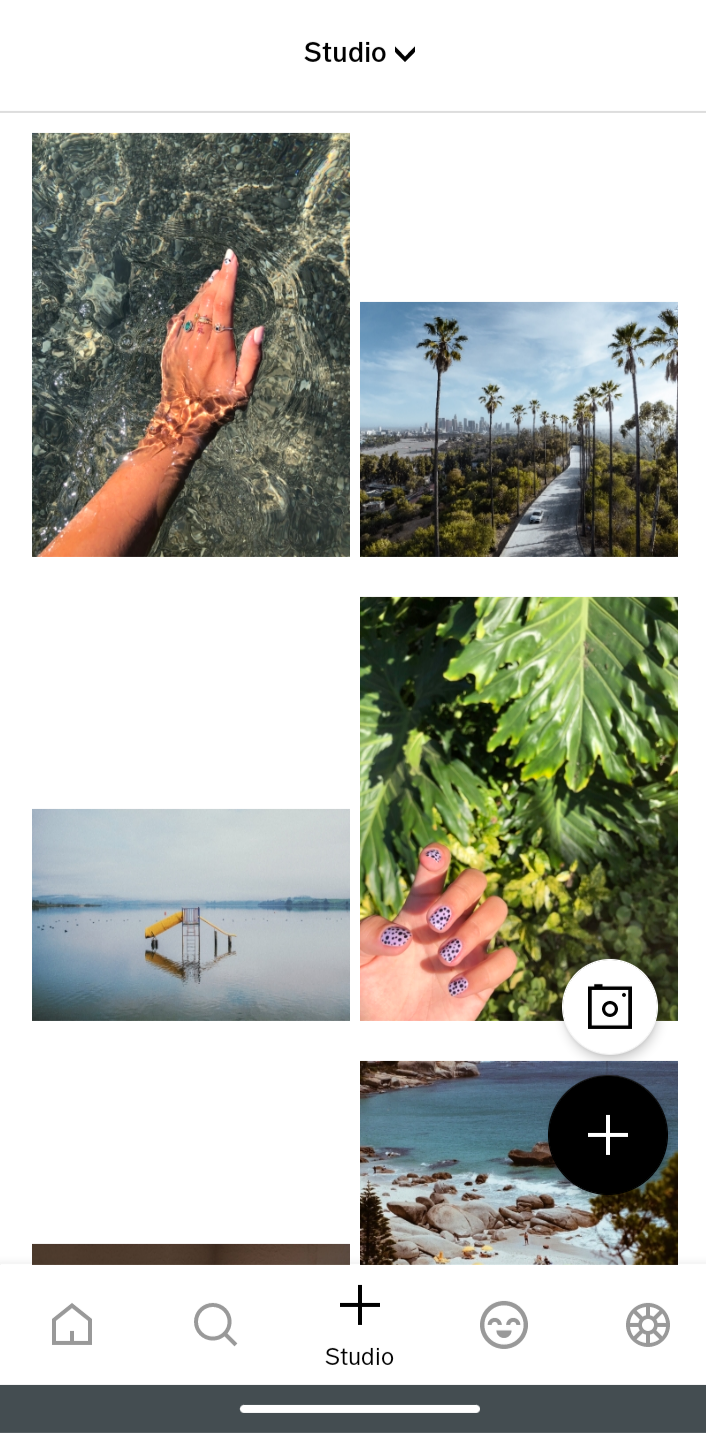 This will launch your preset dock. From here tap on the Presets and Tools Organizing section

.
This view shows all of your available presets, tools and recipes.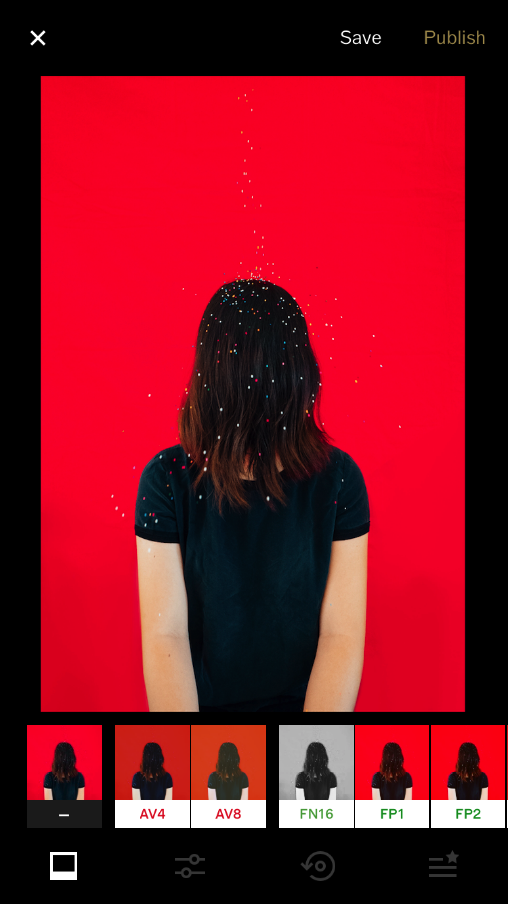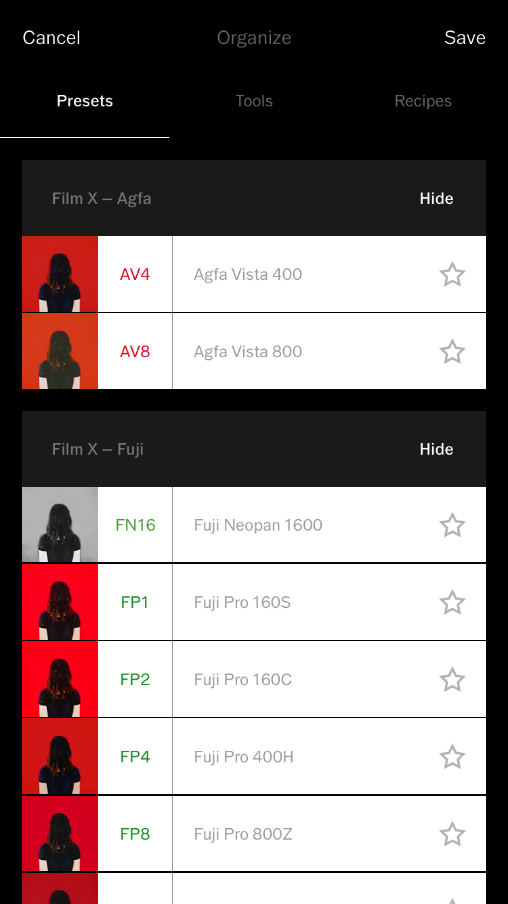 Presets
Tap on the Favorite icon

to favorite a preset.
Favoriting brings a preset to the front of your preset dock.
The presets that you have favorited can then be found on the Favorites tab in your Edit view.
If you are finished favoriting presets, tap on Save.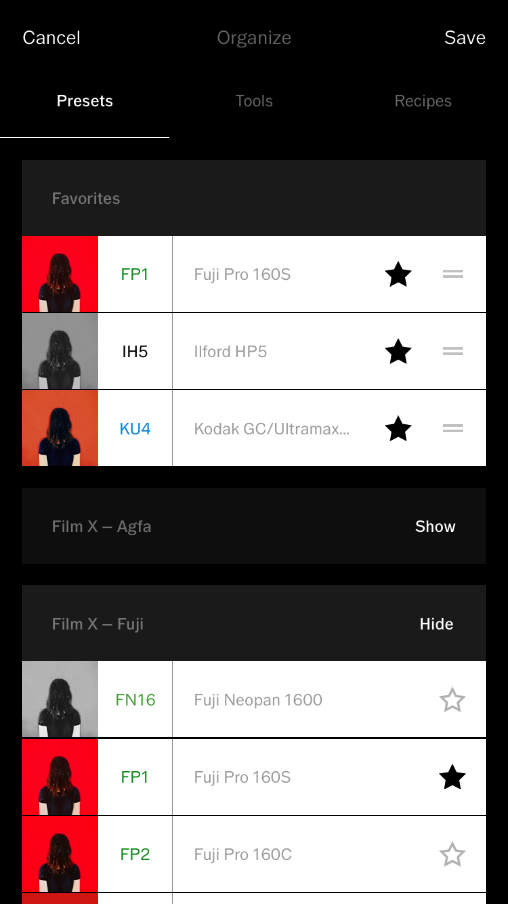 To rearrange the order of your presets under Favorites, hold down the Arrange icon

and drag the preset into your preferred order.
If you are finished re-ordering presets, tap on Save.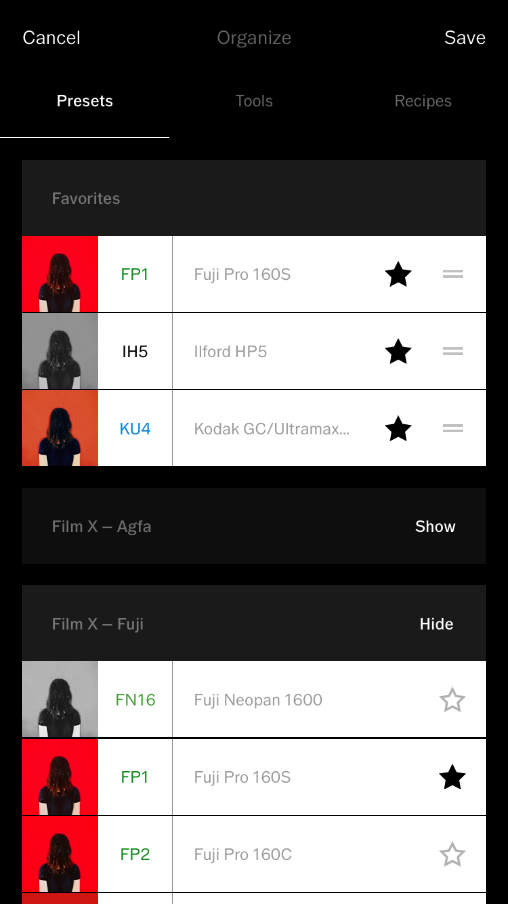 If you wish to hide an entire section of presets, tap Hide.
Please note that any favorited presets will not be hidden from your preset dock.
If you are finished hiding presets, tap on Save.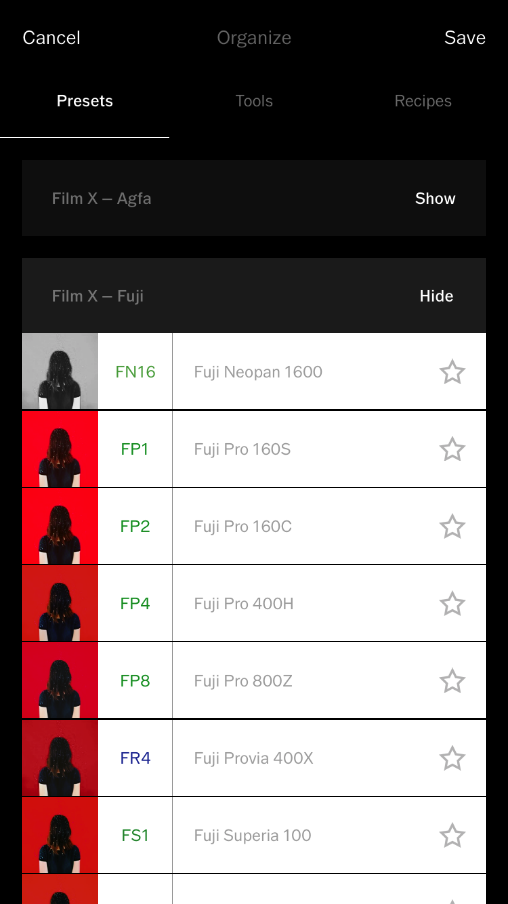 Tools and Recipes
You have the ability to arrange both tools and recipes in the same way, but at this time you cannot hide any tools or recipes.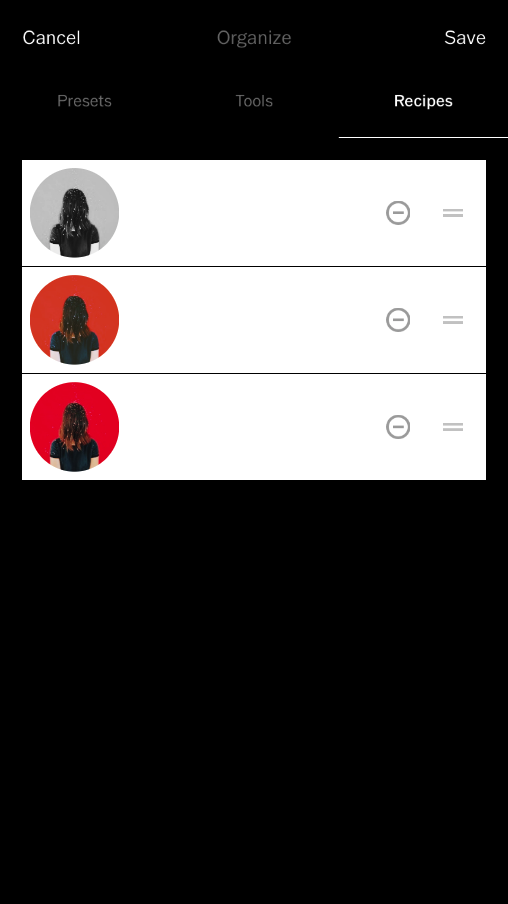 You can delete a recipe by tapping on

.
If deleting a recipe was accidental, you can tap on cancel and your changes will not be saved.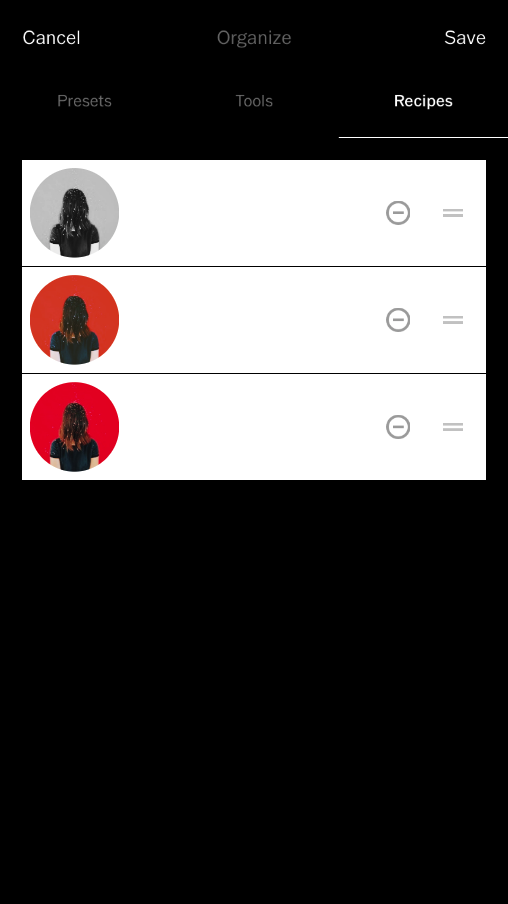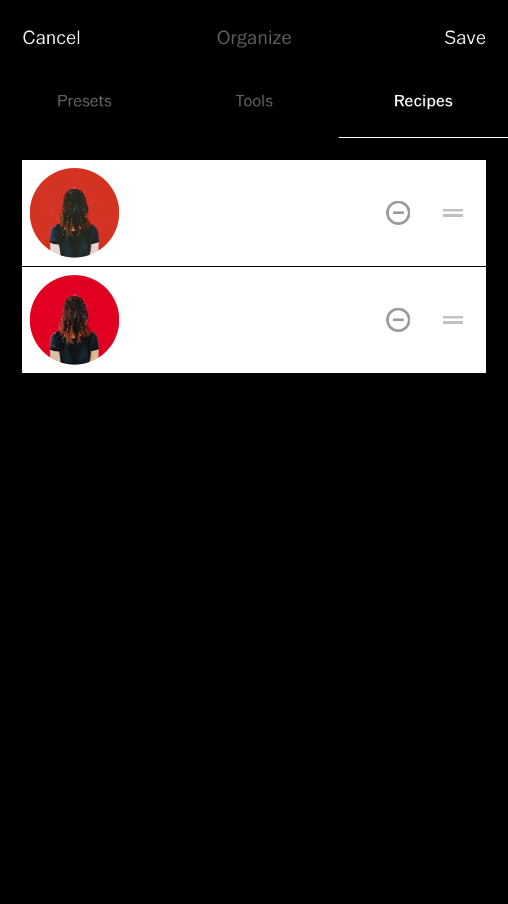 Tap Save to save changes.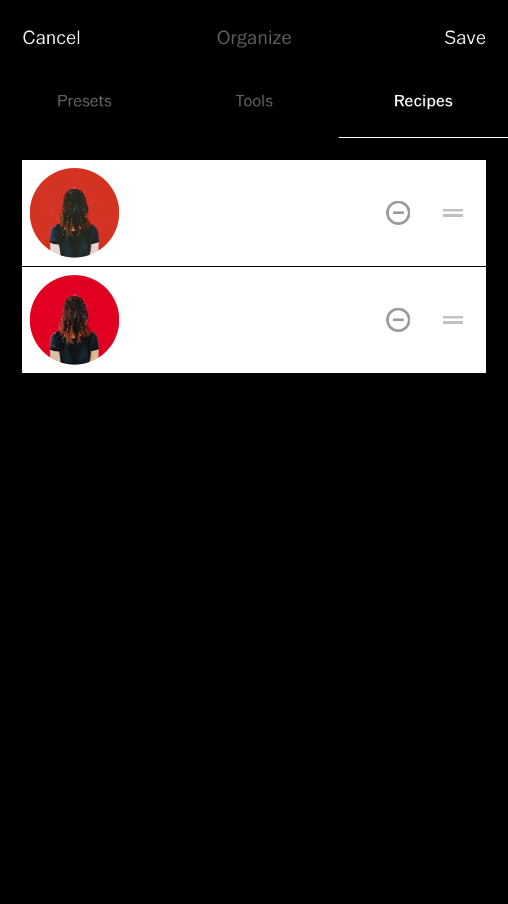 If you aren't already a VSCO Member, we invite you to join our community and try out a free 7 day trial of the VSCO Membership.