When attempting to access your missing VSCO membership, you may encounter an error message saying "Cannot connect to iTunes Store." This message is accompanied by a message indicating you are currently subscribed to VSCO.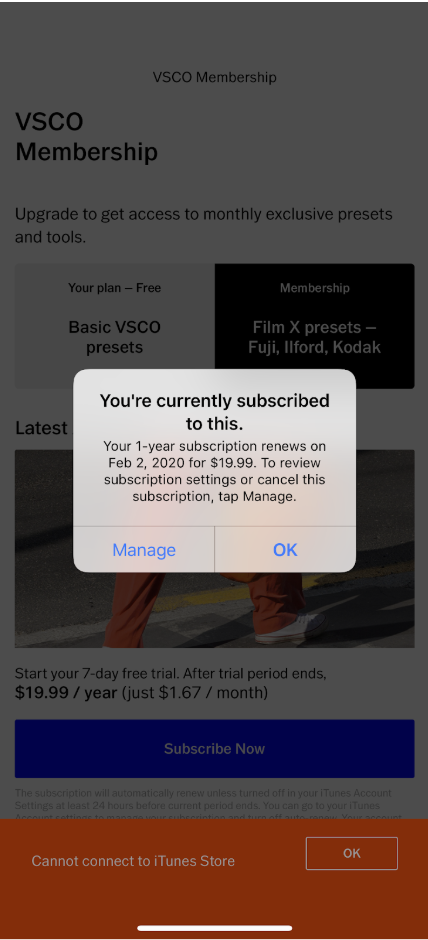 Typically, this error message is caused when you are attempting to restore a purchased VSCO Membership on a VSCO account that did not purchase a Membership.
If you encounter this message, please follow the steps below in order.
Visit your settings and

restore your Membership.

If the Membership does not successfully restore, you will receive a red message at the bottom of the screen stating the Membership is in use by another account.

If you see this message, you will need to sign out of your current VSCO account, and sign into VSCO account that was mentioned when you attempted to restore your Membership.

Here is an article on how to sign in and out of VSCO.

After you have signed into the 2nd VSCO account, your VSCO Membership should automatically be available to you. If it is not, you will need to

restore your Membership

.

After you have followed these steps and you still cannot access your Membership, please contact us using our contact form.