You could access the VSCO Studio by tapping here.
Adjust fine details with Sharpen.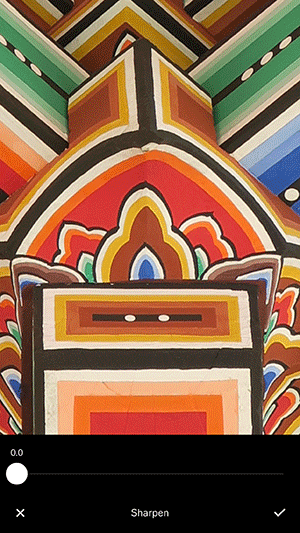 What is Sharpness?
Sharpness generally refers to the perception of image detail, aka "acutance". Human vision is capable of perceiving tremendous detail, and is indeed even drawn to it. Sharpening is already applied to every image in the process of converting sensor data to an image, but sometimes it's not enough.
The Sharpen tool

cannot add details that are not in the image already, but it can increase the visibility of small details that are present by increasing the difference between them.
Where it is: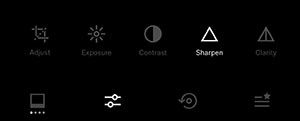 Why would you use it?
Some images are just soft looking to begin with, perhaps due to focus issues, motion blur, shooting through a window, or other factors. Often this can augment the image's emotional impact, but when it doesn't, the sharpen tool may help to reduce the softness.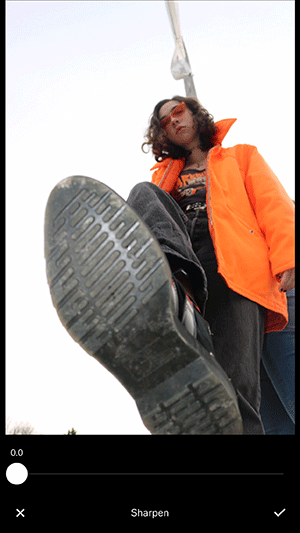 Here, the focus is neither on the bottom of the shoe nor the subject's face, but boosting sharpness can bring both into better clarity.
Sometimes the details of an image are important to its meaning.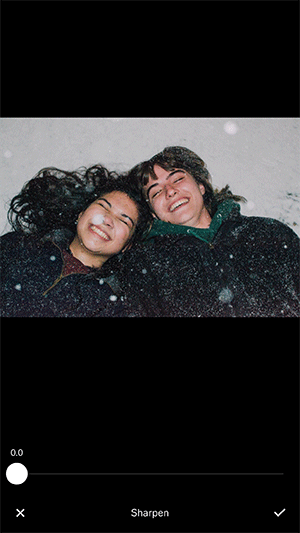 Here, the falling snow is important and it can be more easily seen when sharpness is increased.
Also, images often lose detail when they are sized down for social sharing. The Sharpen tool

can also be used to combat this effect so that photos look the way you want them to when posted to social media.
Tips & Tricks:
1. Pinch to zoom in on your image to see the Sharpen tool's

effect on details more clearly.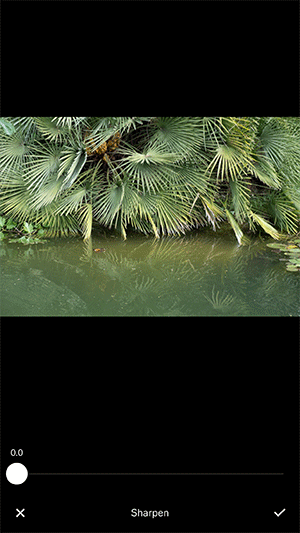 2. Be careful not to over-sharpen, as images can take on a harsh look to them when this tool is pushed too far.
3. Sharpness will not affect the Grain tool if it's applied as well.
4. Double tapping the slider returns it to 0.
5. Try increasing sharpness to emphasize texture
6. Be careful when sharpening film scans or low light imagesas grain may be increased by the sharpen tool.
If you aren't already a VSCO Member, we invite you to join our community and try out a free 7 day trial of the VSCO Membership.