You could access the VSCO Studio by tapping here.
Undo edits, and save groups of edits for future use with Recipes.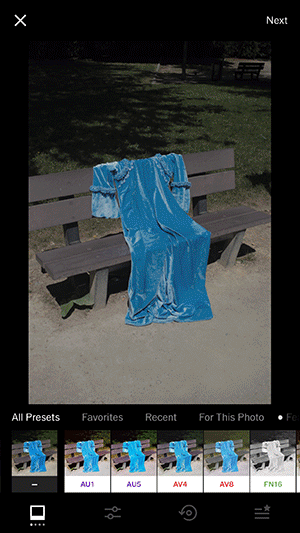 What it is:
Recipes are a helpful feature of the photo and video editor that allow you to save a set of ingredients like tool and preset adjustments, and apply them to other images in the future all at once.
The recipes tab also contains the history tool where you can see all the edits currently applied to your image, delete individual edits, clear all edits, undo a step, and preview the image with and without a single edit.
How to Use It: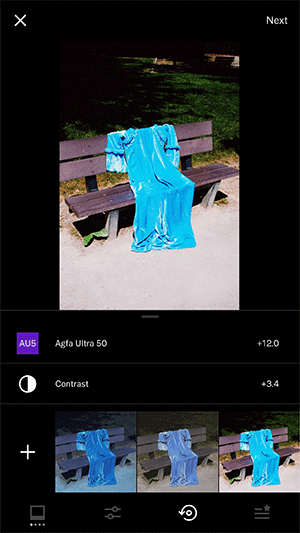 To create a recipe, first edit a photo to your liking, then tap the recipes icon

. Here, you will see a list of all the currently applied edits. To create a recipe, tap the + icon (image) and a thumbnail of the selected image with these edits applied appears in the list. To apply this recipe to another image, open another image in the editor, open the recipes tab

, and select this recipe by tapping the thumbnail.
To delete a recipe, long press it.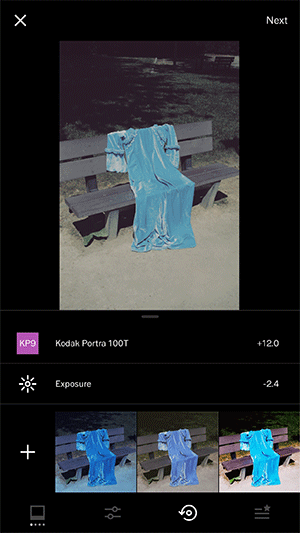 Press and hold on any item in the edit list to temporarily disable it. Tap or swipe left on an item in the list to adjust or delete it.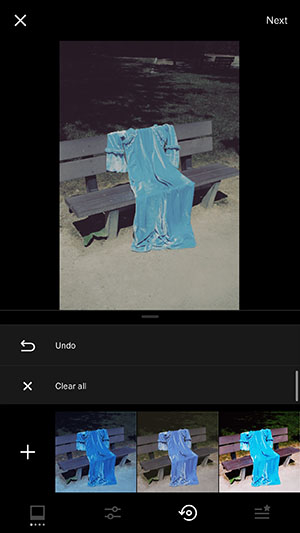 At the bottom of the edit list are Undo and Clear All options. Undo

will step backwards in time through your edits.

will reset the image back to default.
If you aren't already a VSCO Member, we invite you to join our community and try out a free 7 day trial of the VSCO Membership.