To get a copy of your data, you can create a downloadable snapshot.
A snapshot is a ZIP file of your content and data on VSCO, which can take up to two hours to create. Once created, you'll have seven days to download the file.
To download a copy of your personal data on VSCO:
1. Sign into vsco.co on a web browser such as Chrome, Safari (not the VSCO app), either on your mobile device or a desktop/laptop computer.
2. In the top right corner of the screen , tap on the Settings icon

3. Scroll to the bottom of your VSCO account and select the blue 'Access snapshot' button.
Please note that images in your Studio will not be included in the snapshot because they are stored locally on your device.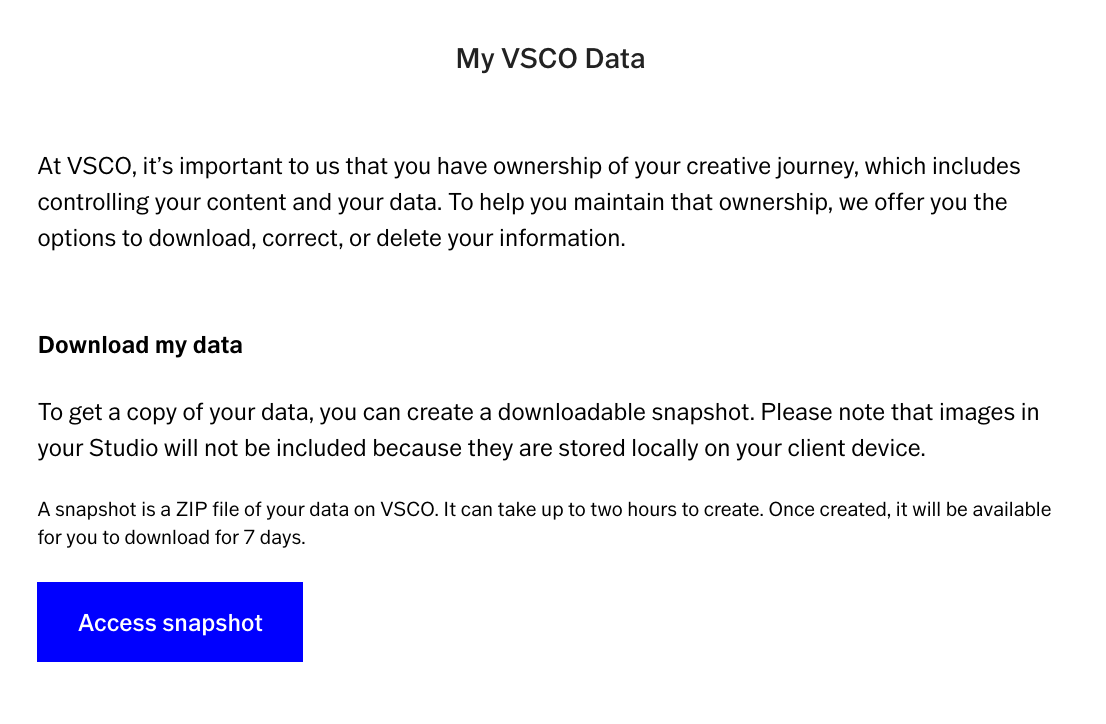 If you aren't already a VSCO Member, we invite you to join our community and try out a free 7 day trial of the VSCO Membership.