Perform the following steps to change the Studio Layout view:
-Tap + icon to launch the Studio.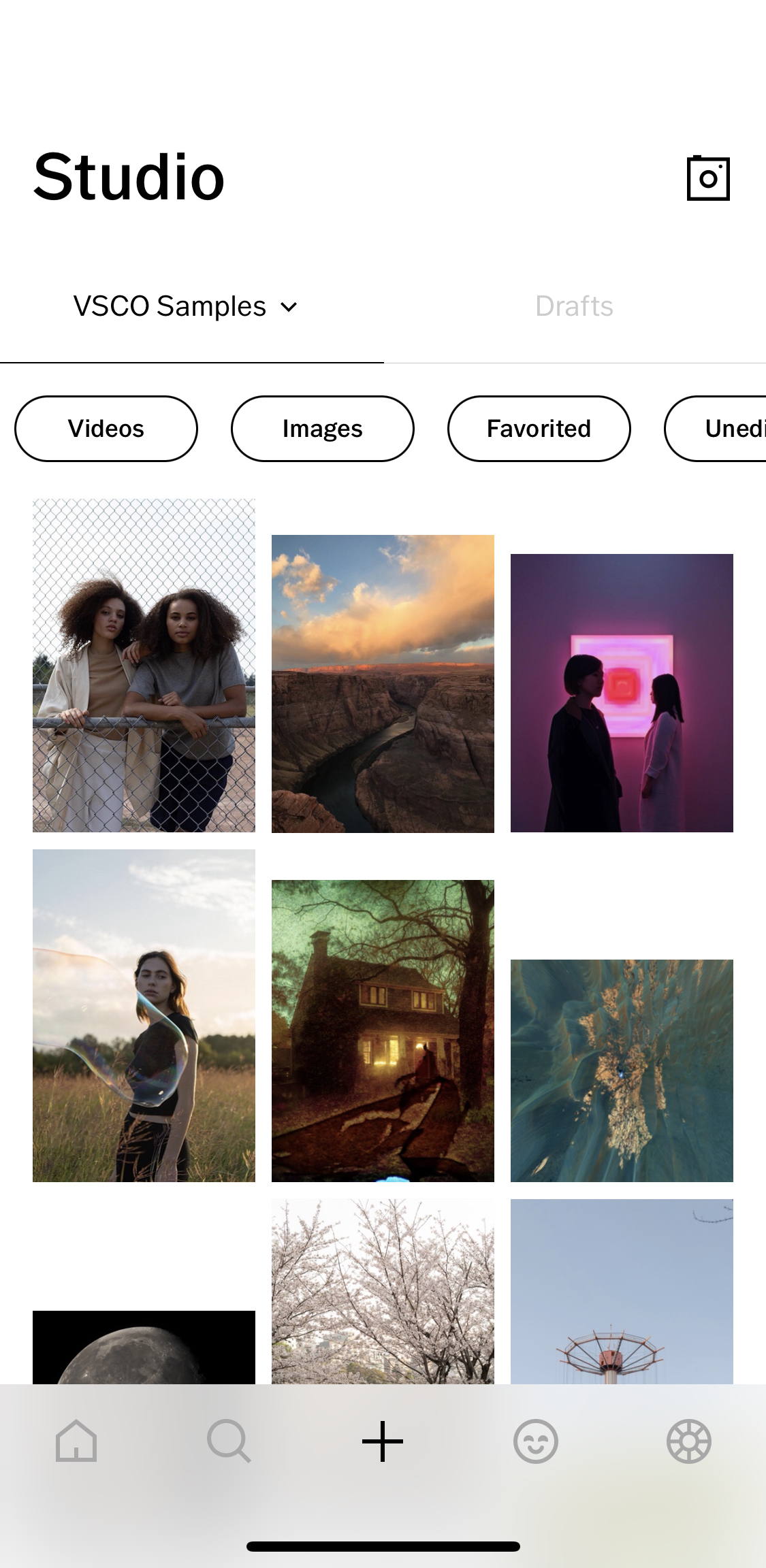 -There is a scrollable menu right below your default native photo app album view.
-Scroll left to locate the icon tile list.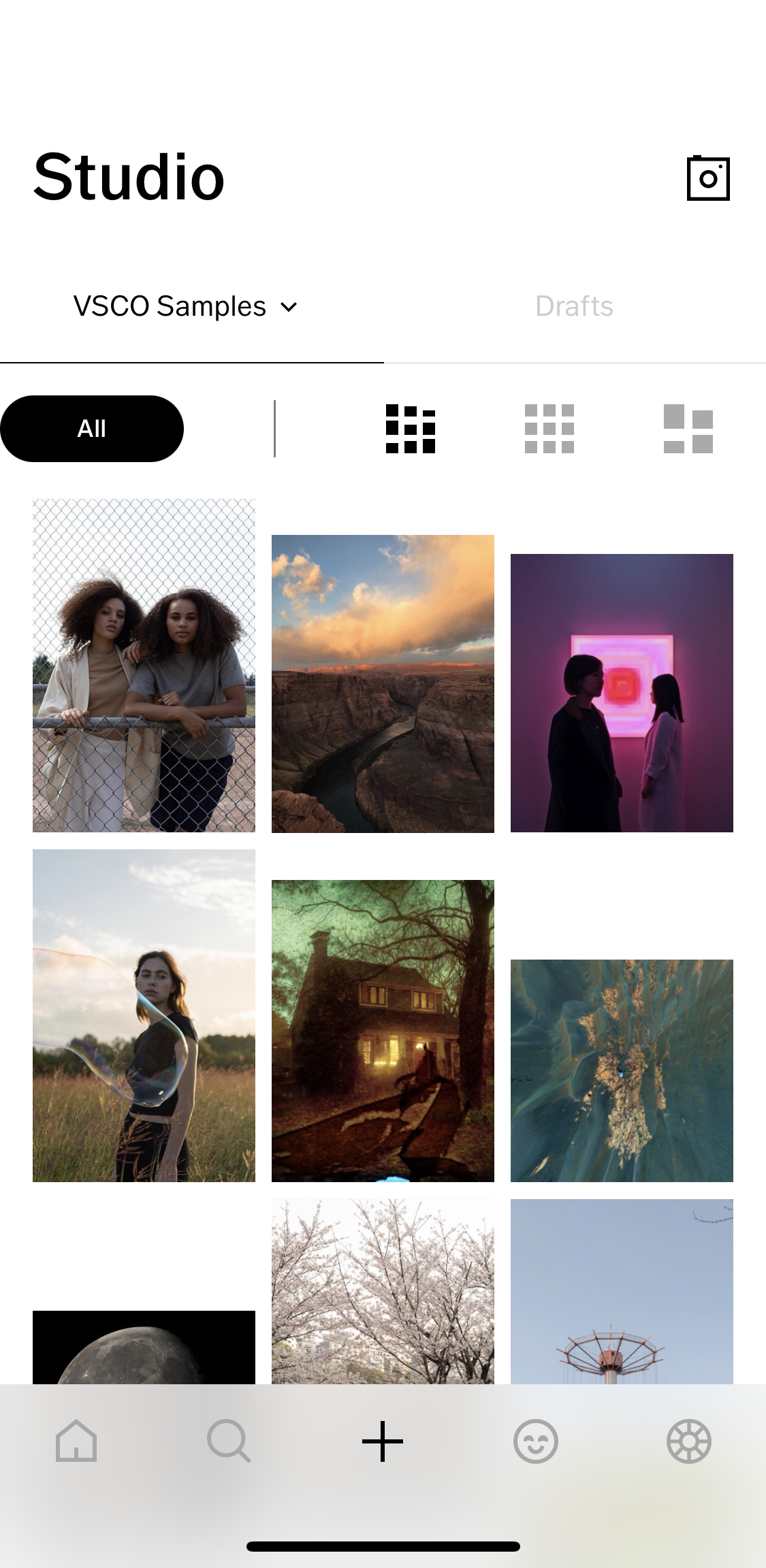 If you aren't already a VSCO Member, we invite you to join our community and try out a free 7 day trial of the VSCO Membership.