You could access the Settings area inside the VSCO app by tapping here.
Instructions:
Tap on Profile (smiley face 😊 icon.)

Tap on the Global menu icon (top-left corner.)

Tap Settings

Tap Appearance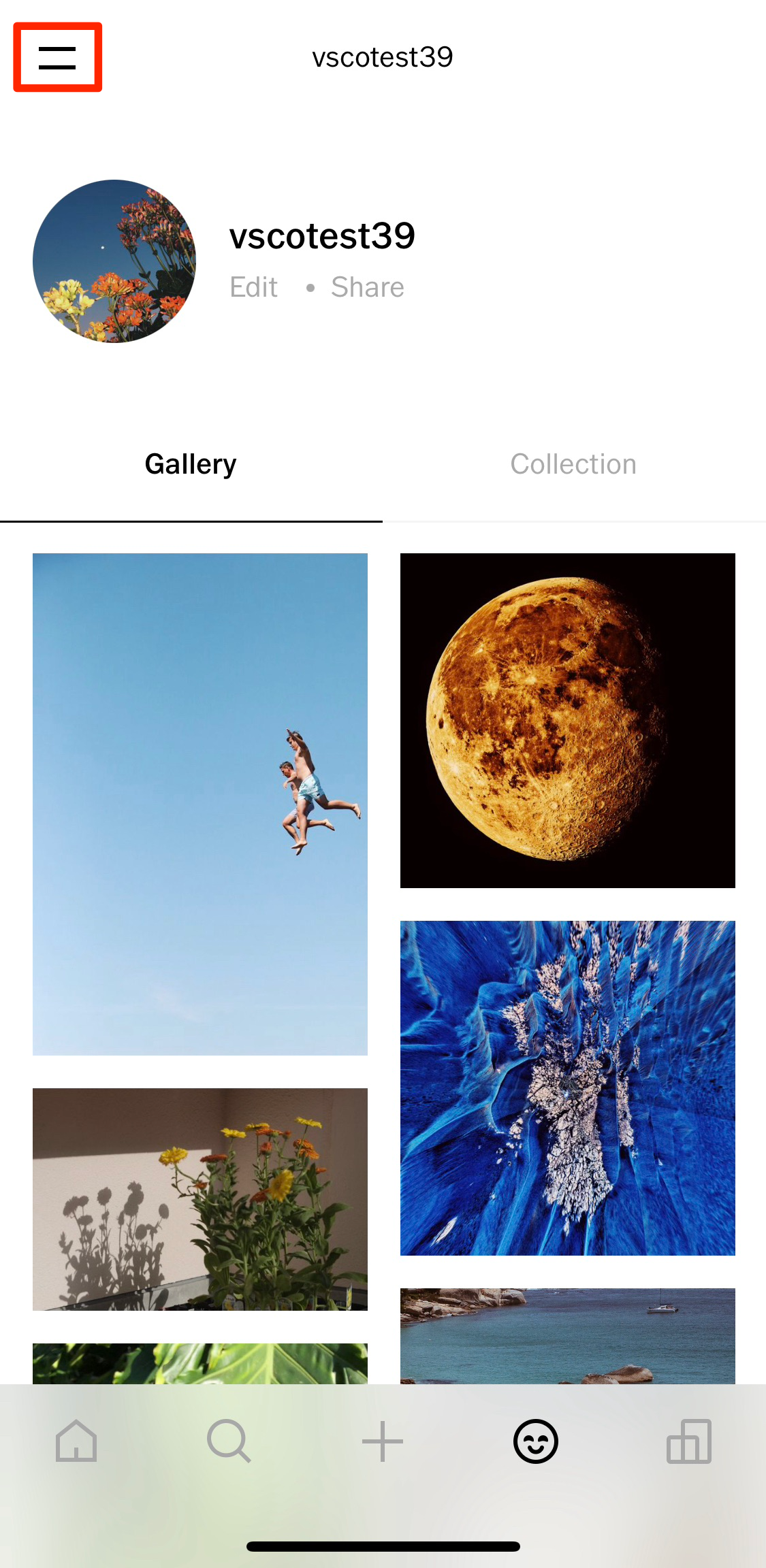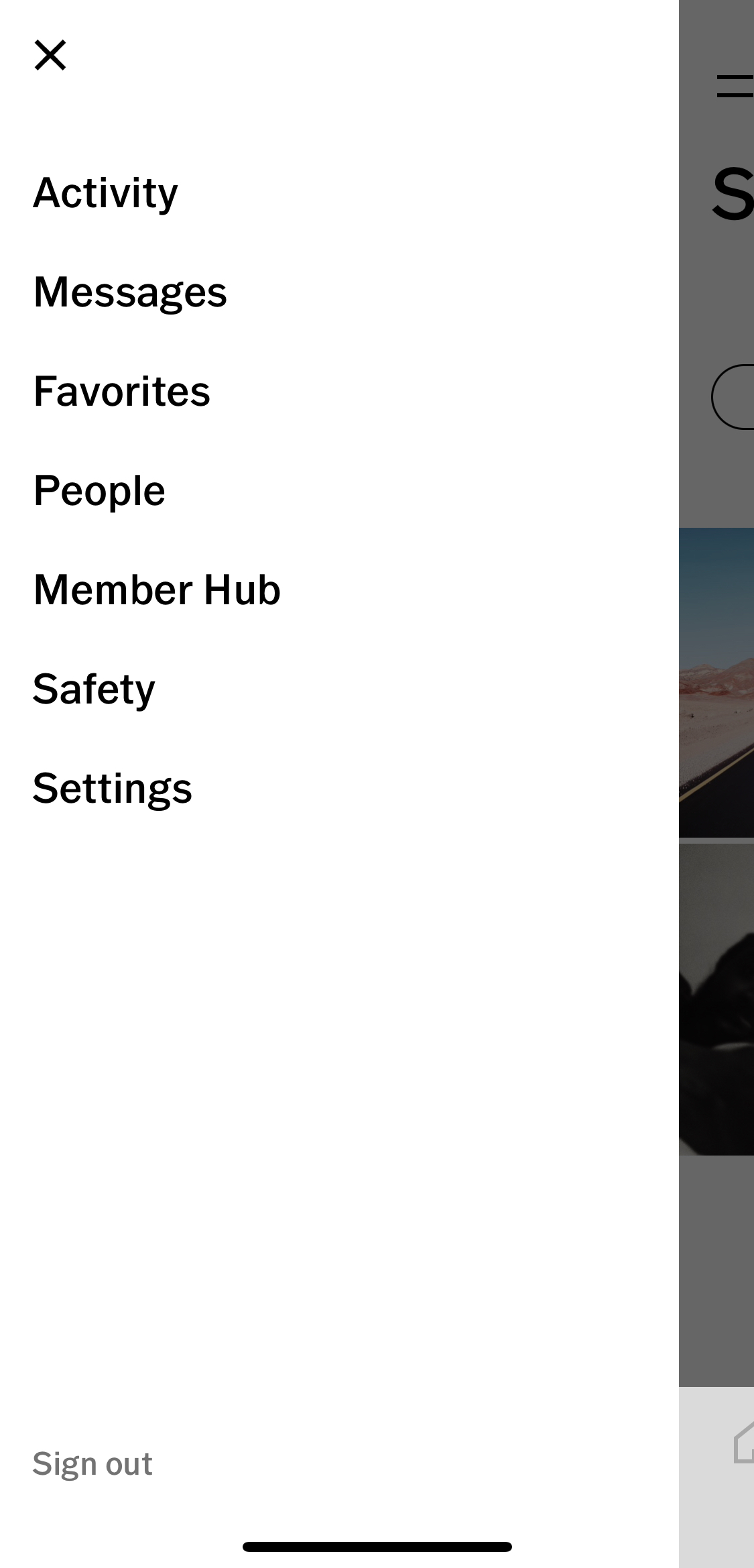 -Tap Appearance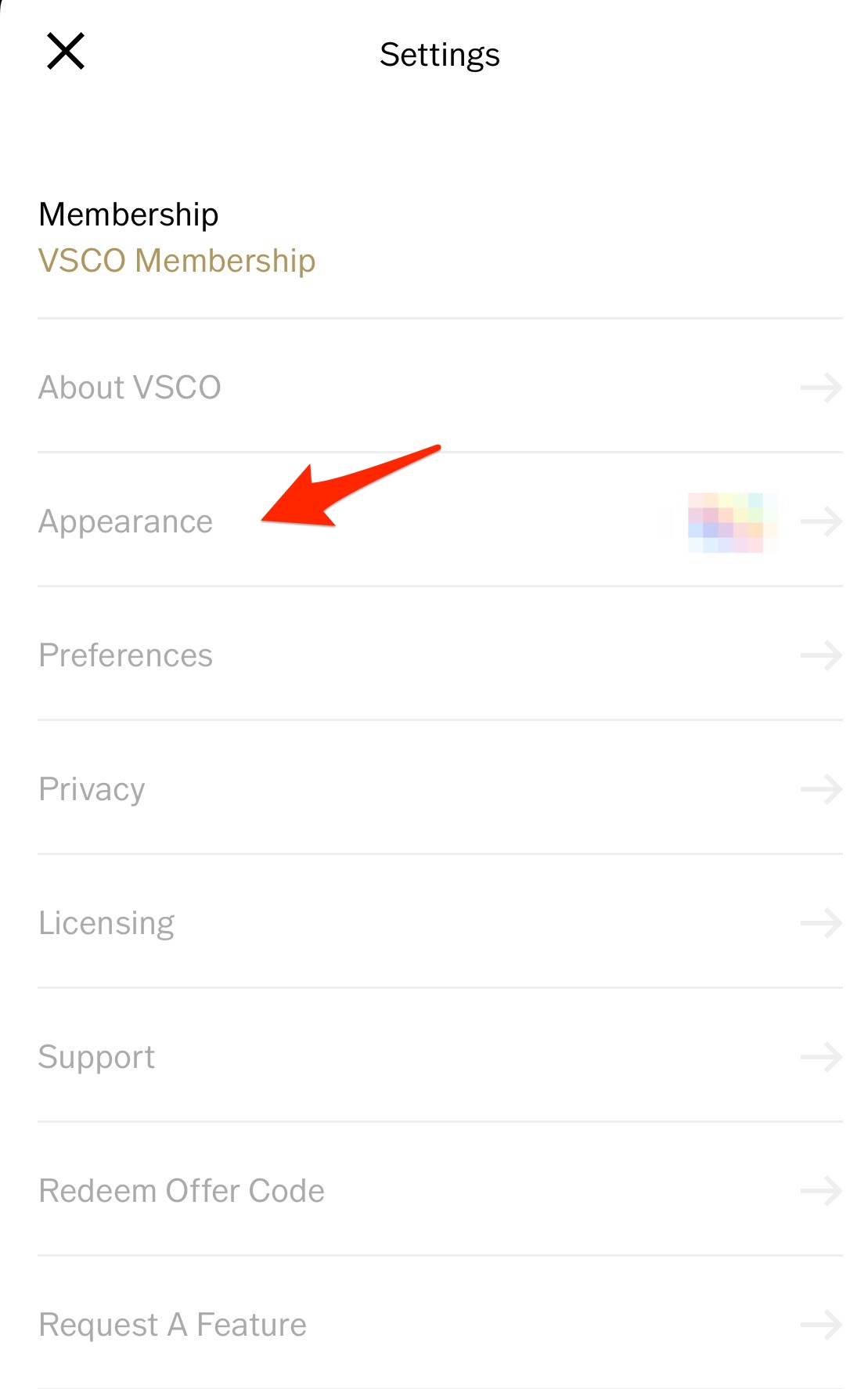 -Tap Dark to enable Dark Mode Theme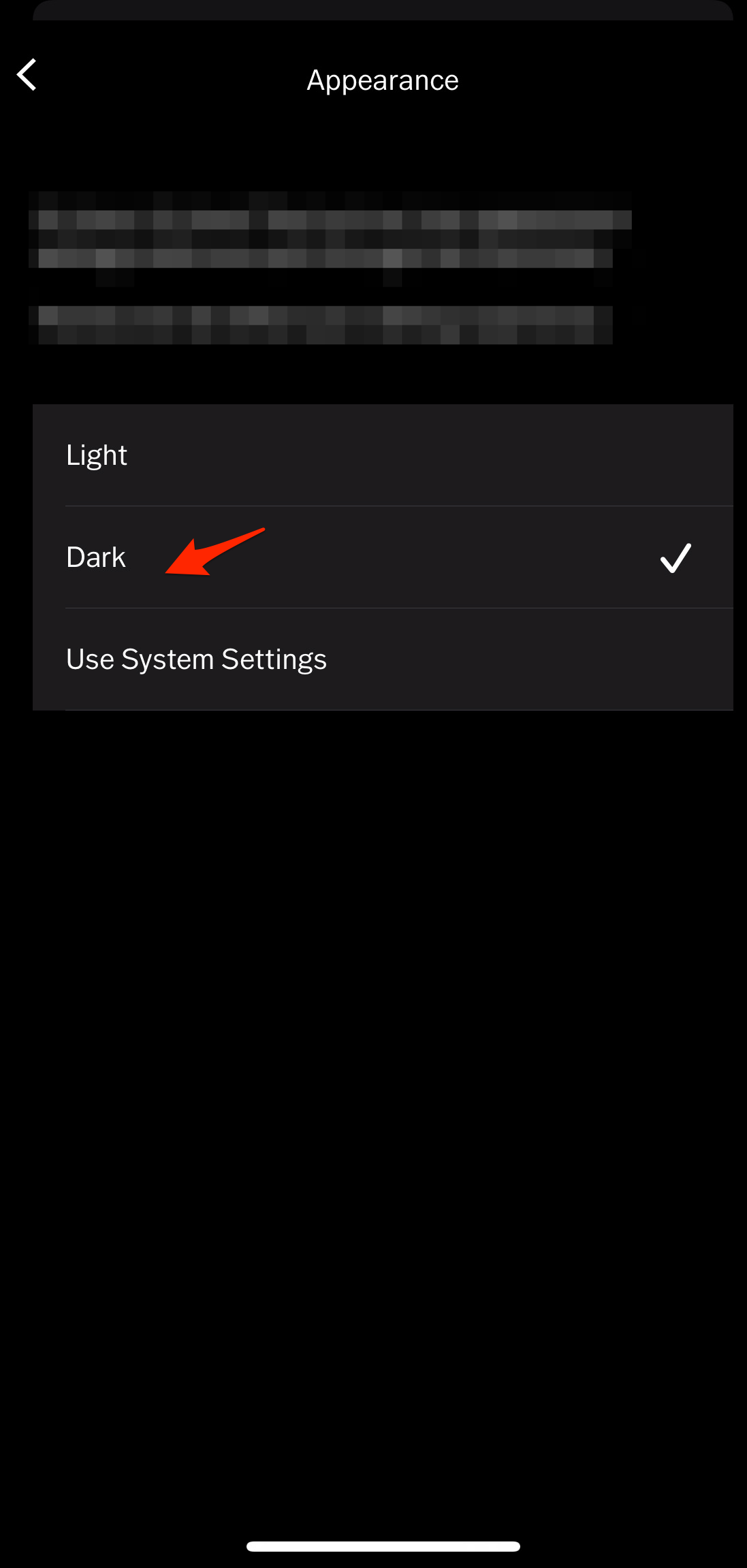 Your VSCO theme is now in Dark Mode.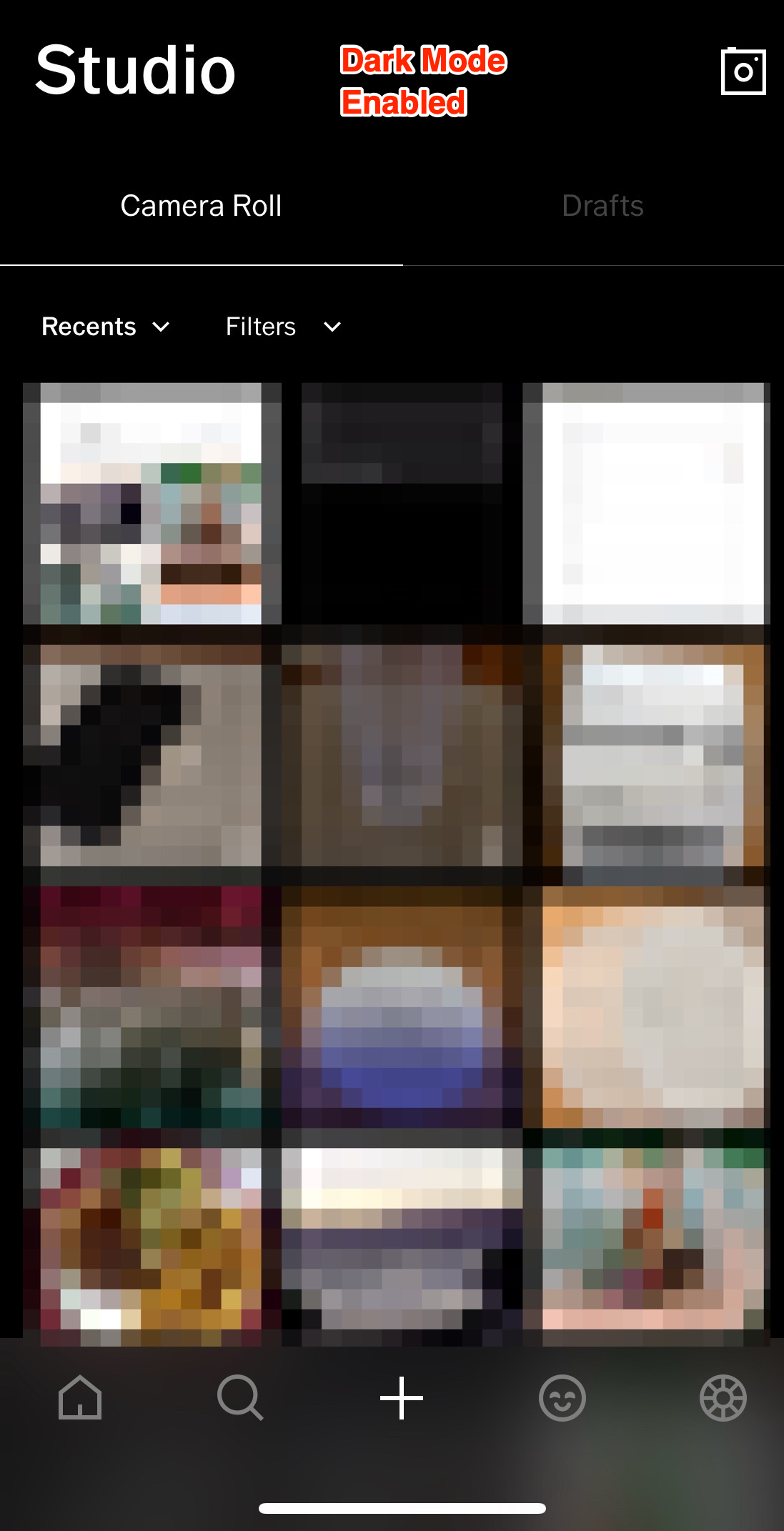 If you aren't already a VSCO Member, we invite you to join our community and try out a free 7 day trial of the VSCO Membership.