Here are the instructions on how to apply a special promotion code to your Google Play account for a free 90-day trial membership.
Instructions-
1. On your mobile device, tap on the promo URL link provided inside the VSCO Support Ticket
This will launch you to the Google Play Store to redeem the promotion.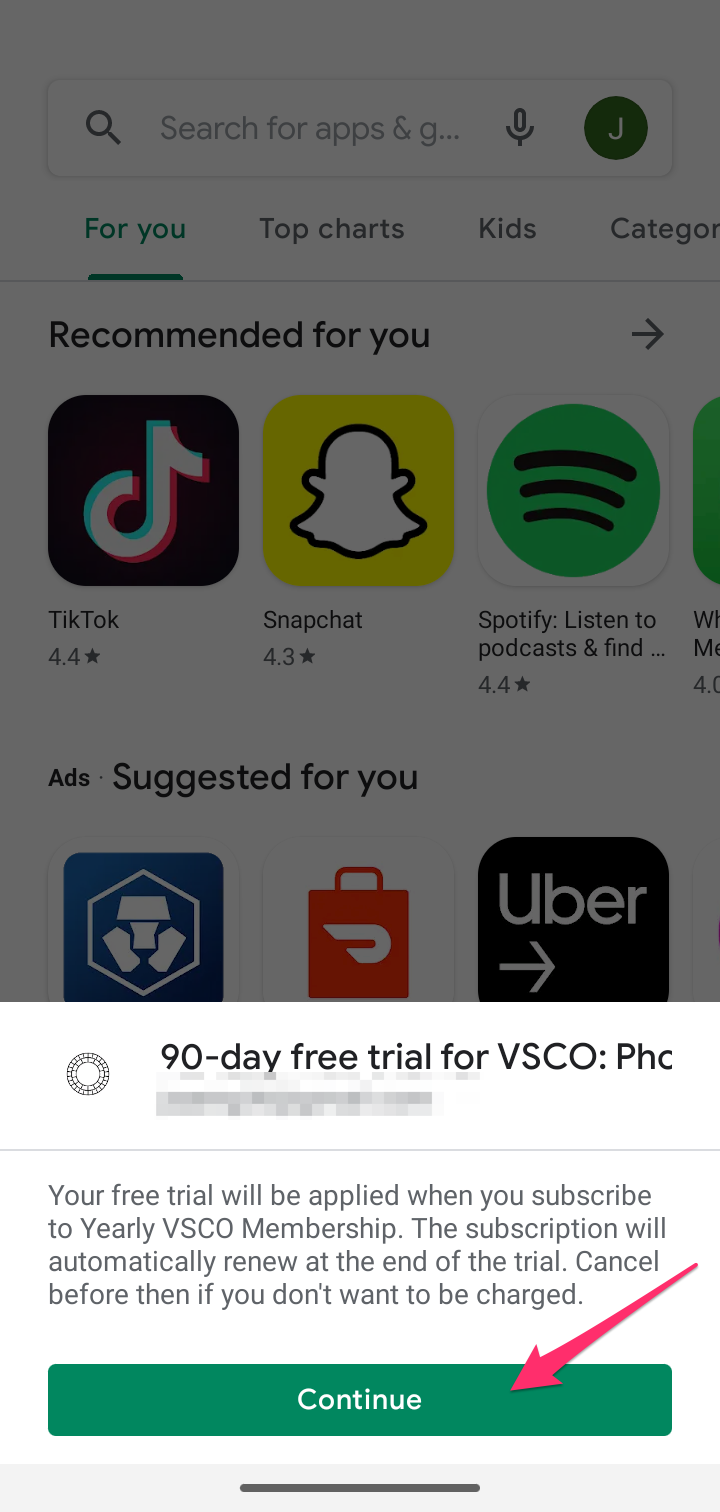 2. Tap on Continue to redeem the promotion
3. Once you tap Subscribe, the promotion will be applied to your VSCO account.
We hope you enjoy your 3 month free trial of the VSCO Membership and hope you continue using VSCO after your trial period ends.
Video: