Follow the instructions below to apply a special promotion code in VSCO to receive a free 1-month / 30-day trial of the VSCO Membership.
We encourage you to read this article entirely in order to properly use the promo code, or else the promo code may not work for you.
If you do not wish to purchase a VSCO Membership please see our article How to manage, cancel, or request a refund for your VSCO Membership.
How to Apply the Promo Codes:
iOS
1. On your mobile device, tap on the promo URL link provided inside the VSCO Support Ticket and tap on Redeem Offer.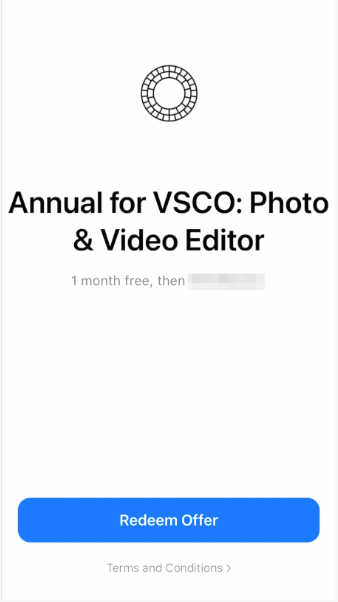 2. Double-click on the right-side button on your device or use FaceID to accept the offer.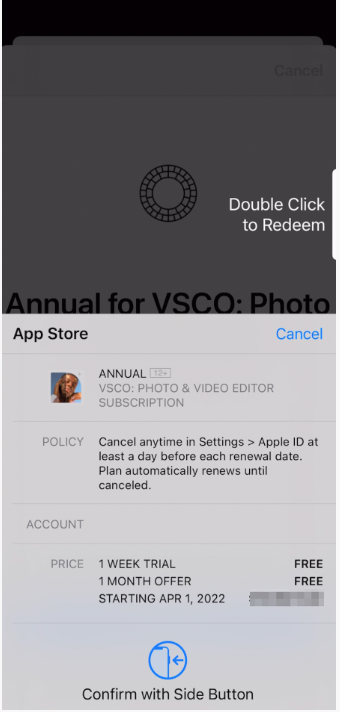 3. You could confirm the trial promotion period was applied inside your iOS device settings at: Settings>Apple ID>Subscriptions>VSCO: Photo & Video Editor.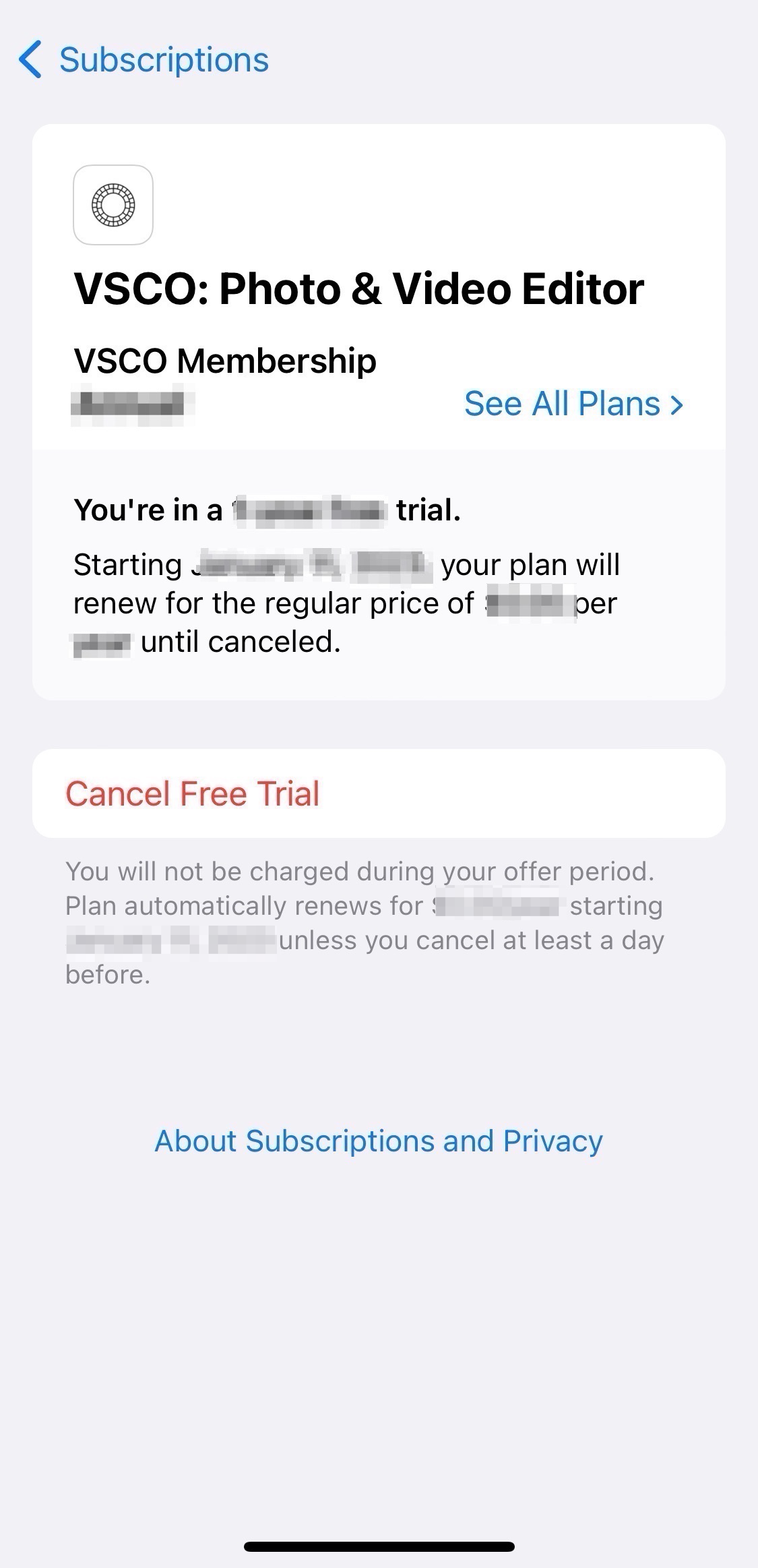 Android
1. Launch Google Play Store on your device
2. Tap on your Profile Name icon (upper right-hand corner) to launch your Google Profile
3. Tap on "Payments & Subscriptions"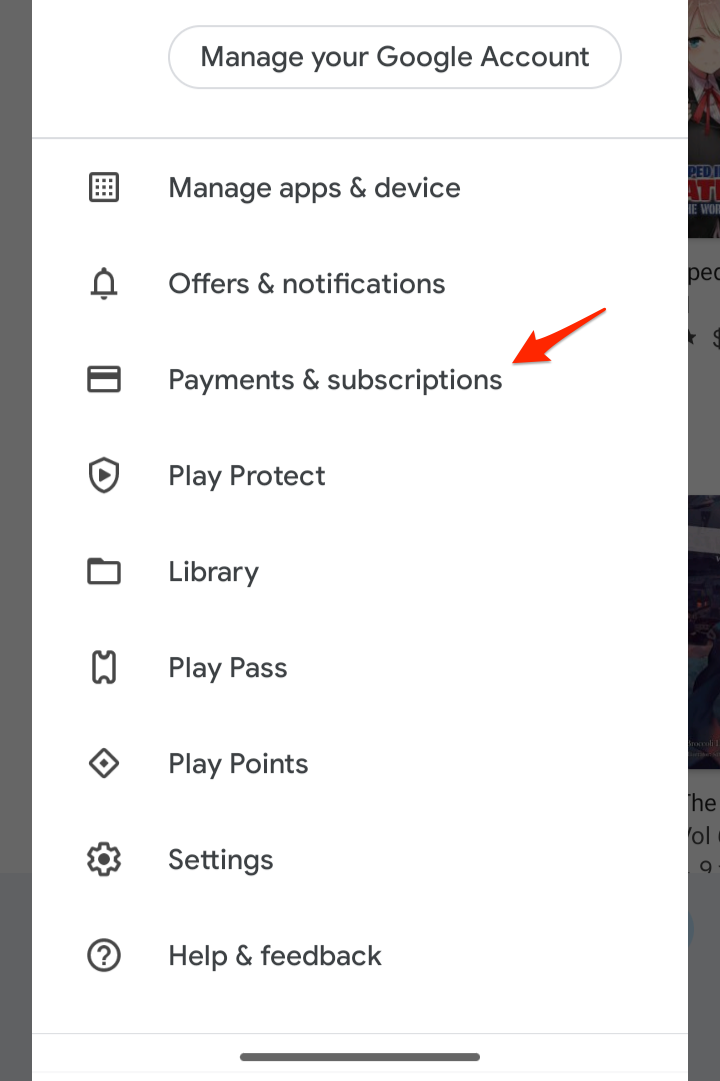 4. Tap on "Redeem gift code"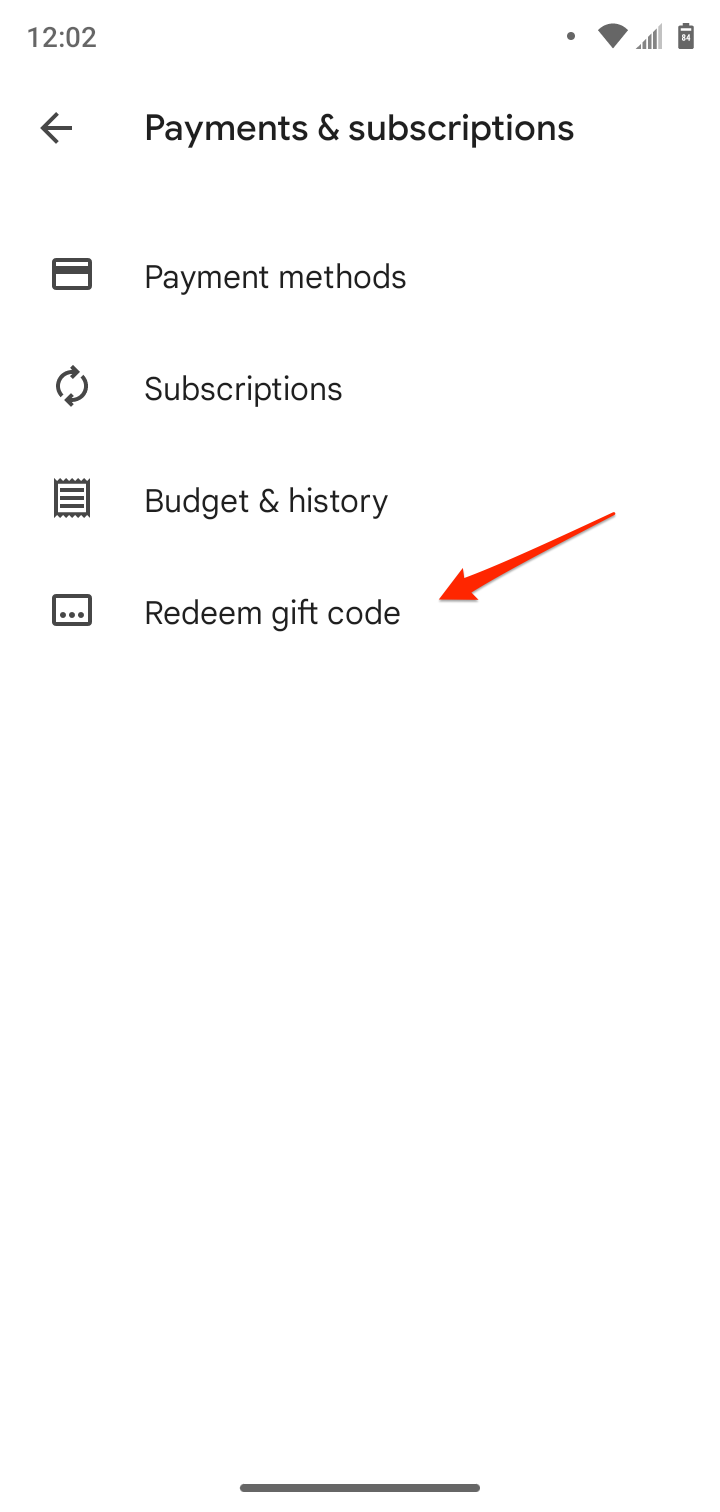 5. Enter the promotion code, then tap "Redeem."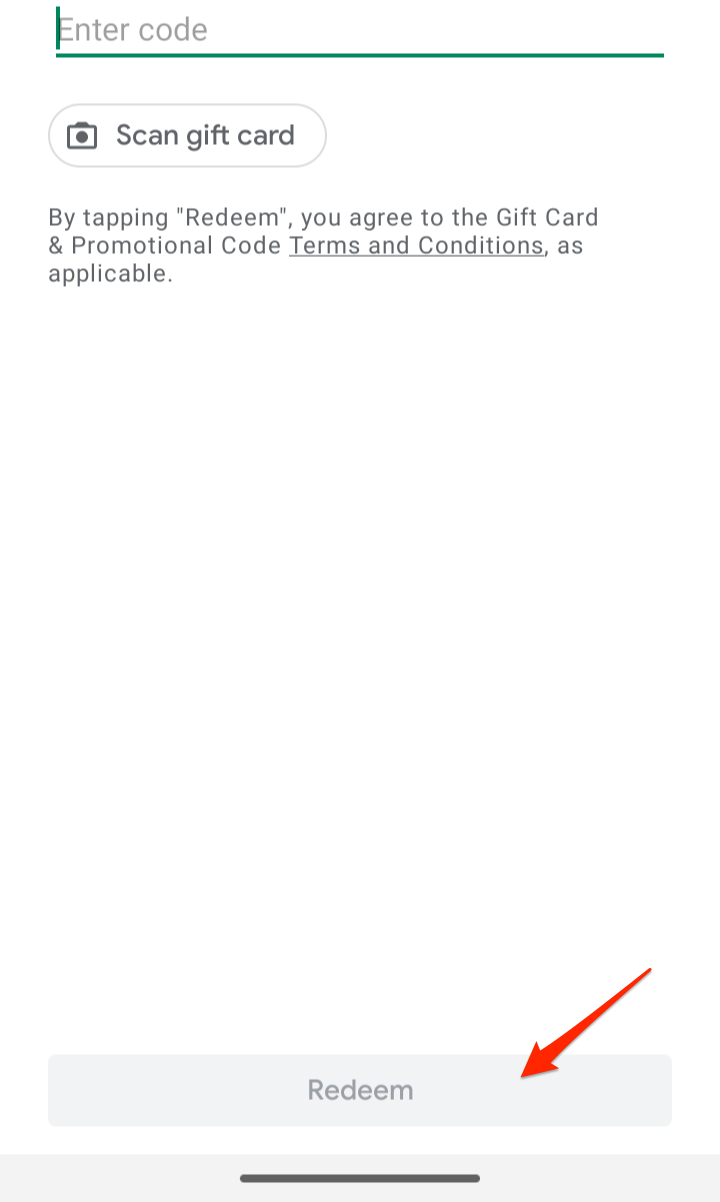 6. Tap "Subscribe"