The new VSCO Global Menu now makes it easier to navigate to the VSCO app's settings and other most popular app sections.
New Global Menu Navigation-
Launch the VSCO app.

Tap on the Global Menu icon (top-left corner) to access popular sections (Activity, Messages, Favorites, People, Member Hub, Safety, Settings and Sign out).
Note: The Global Menu could also be accessed by swiping right when inside of the (Profile, Studio, Discover, or Feed) sections.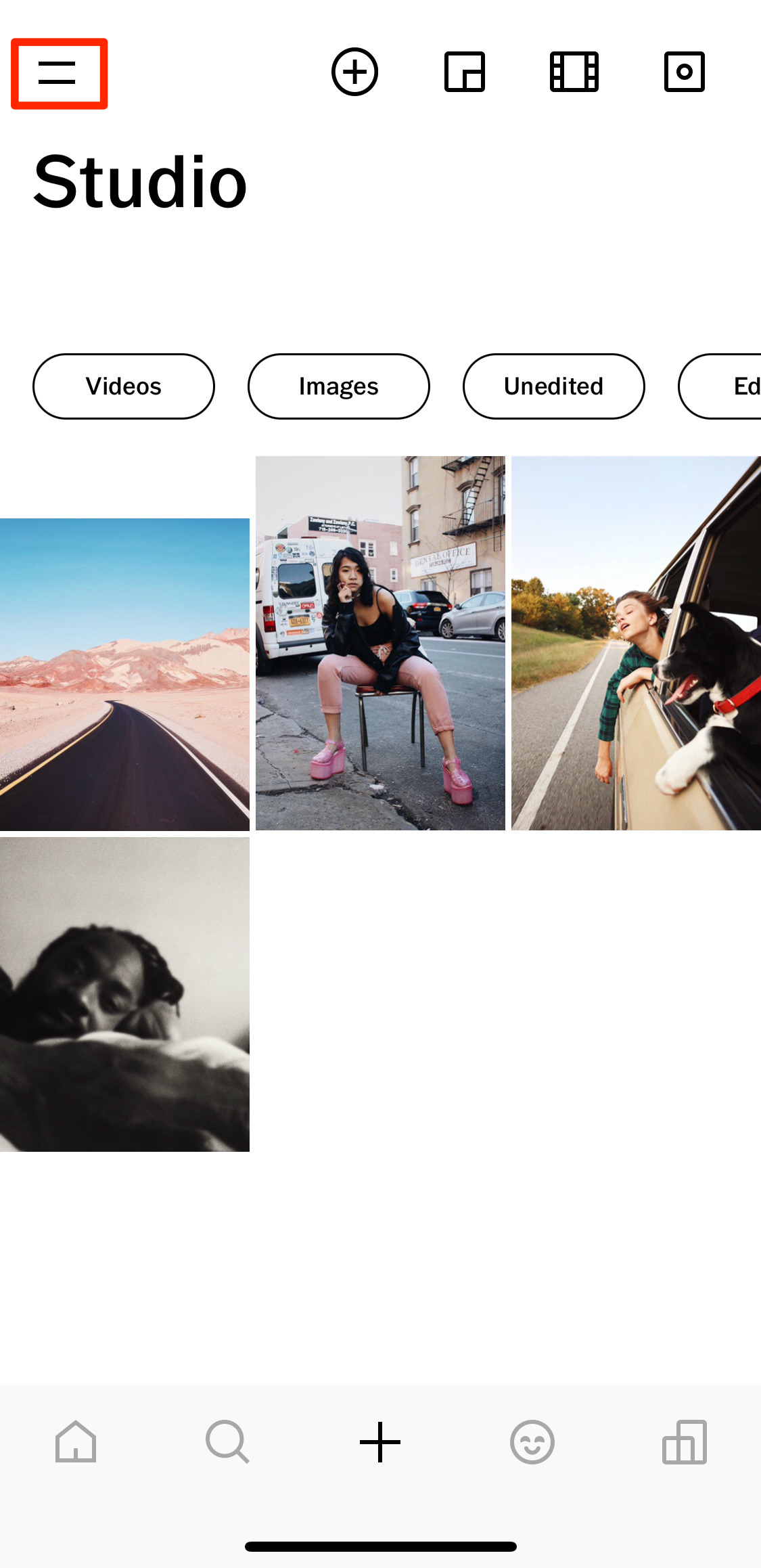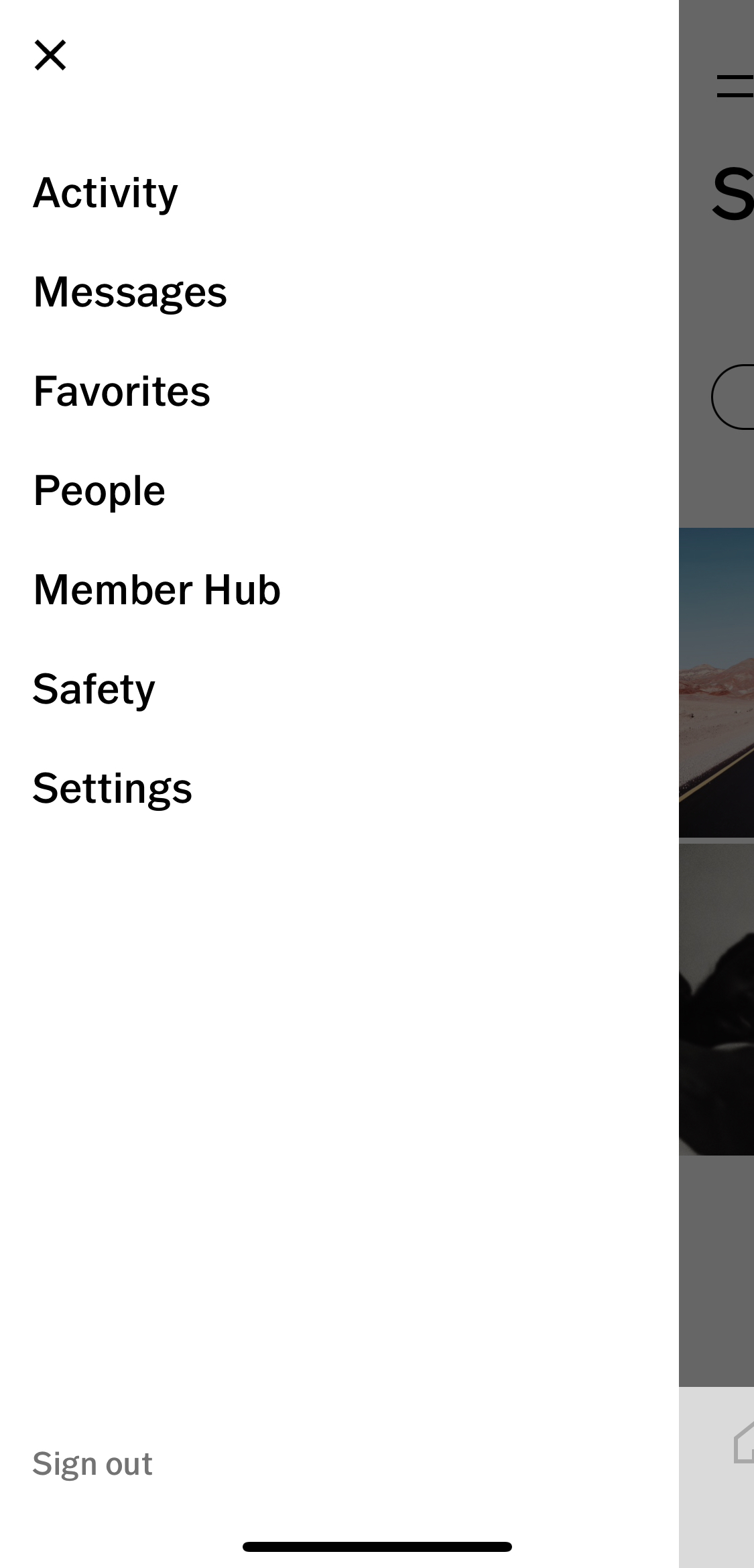 Video: