Here are some step-by-step instructions on how to use VSCO:
Capture
Tap on the on the center icon and slide arrow at the top of the screen down.
Tap the shutter button to take a photo.
When you are done with the camera, tap on the X to exit camera mode.
Edit
Your Studio is where you will find your library of images. This is also your space to edit your photos. 
Tap on the middle icon of the bottom bar to access your Studio.
Tap the image you wish to edit and tap the edit icon.

Tap on a preset you wish to use, and tap on the same preset to choose the strength of the preset. Tap on the √ to confirm your adjustment for the preset intensity.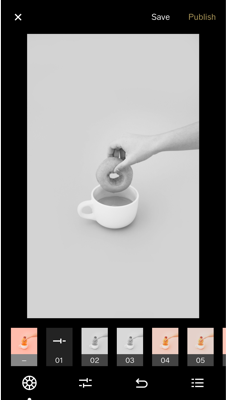 Tap on 
 to access your toolkit.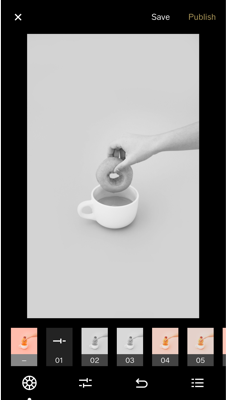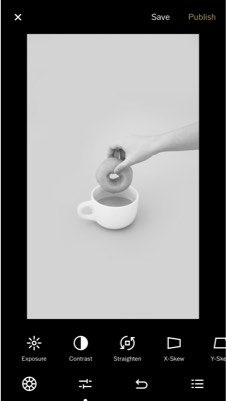 Here you can use the toolkit items to fine tune your image. If you wish to see more toolkit items, swipe to the right on the toolkit at the bottom of the screen.
After you have completed your edits, tap "Save" to save your edits.
Share
To share or export an image, select it and tap the Publish icon.
Add a caption to your image and share it to your Profile.

Explore
Tap on on the globe to access your Feed. Here, you will find updates from the VSCO Collection and from the people you follow.
Tap on the search icon at the top left of the Explore screen, and you will be able search for people, images, and journal posts on VSCO.